The Hall of Fame Case: Jason Isringhausen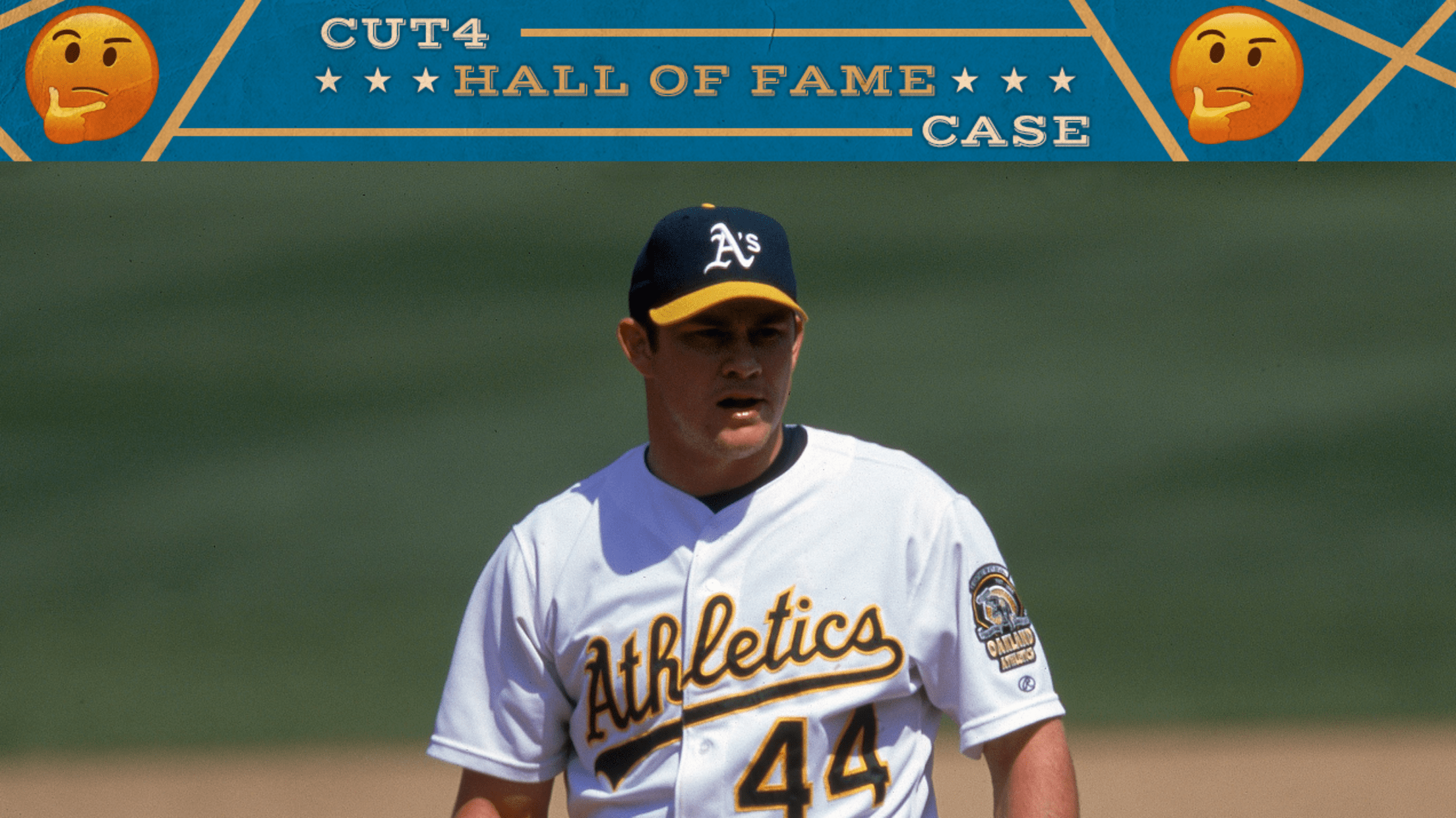 The likes of Trevor Hoffman and Vladimir Guerrero -- and even first-timers like Jim Thome and Chipper Jones -- shouldn't have too much trouble racking up National Baseball Hall of Fame votes. But there are plenty of other players on the 2018 ballot who require a little more voter-cajoling. Players who may not have the on-field resume, but deserve an impassioned Hall of Fame case nonetheless. Players like ...
Jason Isringhausen. The picture of career flexibility, Isringhausen began his MLB tenure a hotshot young fireballer for the Mets and ended up one of the premier right-handed relievers in the game. After 50 games with the Angels in 2012, Isringhausen hung up his cleats for the final time and can look back proudly on 16 seasons of versatility and determination.
He's up for the Hall of Fame for the first time this year, and it's worth revisiting Isringhausen's achievements as you consider why he deserves a spot in Cooperstown.
He overcame three Tommy John operations and tuberculosis
Elbow injuries can completely derail a pitcher's career. They can necessitate Tommy John operations, which throw a wrench into any pitcher's goals of staying on the mound. Jason Isringhausen had three of them and kept going, despite the odds.
The first came in 1998 and effectively signified the end of his days as a starter, while the second and third came in 2008 and 2009, respectively -- toward the tail end of his career as a reliever. But those didn't stop him, as he'd persevere and play in parts of two more seasons in 2011 and 2012 as a tri-Tommy John survivor.
Oh, and as a 24-year-old, he also beat a bout of tuberculosis while with the Mets.
A curve that was the envy of all other curves
For much of his career, Isringhausen possessed the type of devastating, rainbow arc curveball that would buckle knees and keep opposing hitters' bats on their shoulders. One such victim of his nasty offspeed offerings was the Rangers' Frank Catalanotto, who took an expertly thrown hook for strike 3 on Oct. 1, 2000, in an A's victory that clinched the AL West:
That's basically a cheat code.
Art Howe, Isringhausen's manager with the A's in 2000 and 2001, called the curve ''the yellow hammer, a nasty 12 to sixer that buckles people when he throws it," saying it was the reason Oakland wanted to entrust closing duties to the pitcher.
He earned nearly as many saves as a team had wins in a single season
In 2004, Isringhausen led the NL with 47 saves as the dominant closer anchoring the pennant-winning Cardinals. How good was he that season? Well, in addition to finishing 66 games, Isringhausen saved just four fewer games than the Arizona Diamondbacks won (as they finished the season 51-111).
He's already in two Hall of Fames
During his time in St. Louis, Isringhausen tied a then-franchise record set by Lee Smith with those 47 saves in 2004 -- a record that has since fallen (thanks to Trevor Rosenthal's 48 in 2015), but he left his mark.
In fact, Isringhausen's achievements while wearing Cardinals red earned him enshrinement in both the St. Louis Sports Hall of Fame and the Missouri Sports Hall of Fame.
That's two Hall of Fames down, just one to go ...
His autograph is very nice
Much in the same way Isringhausen's curveball is a work of art to watch as a viewer, so, too, is his autograph: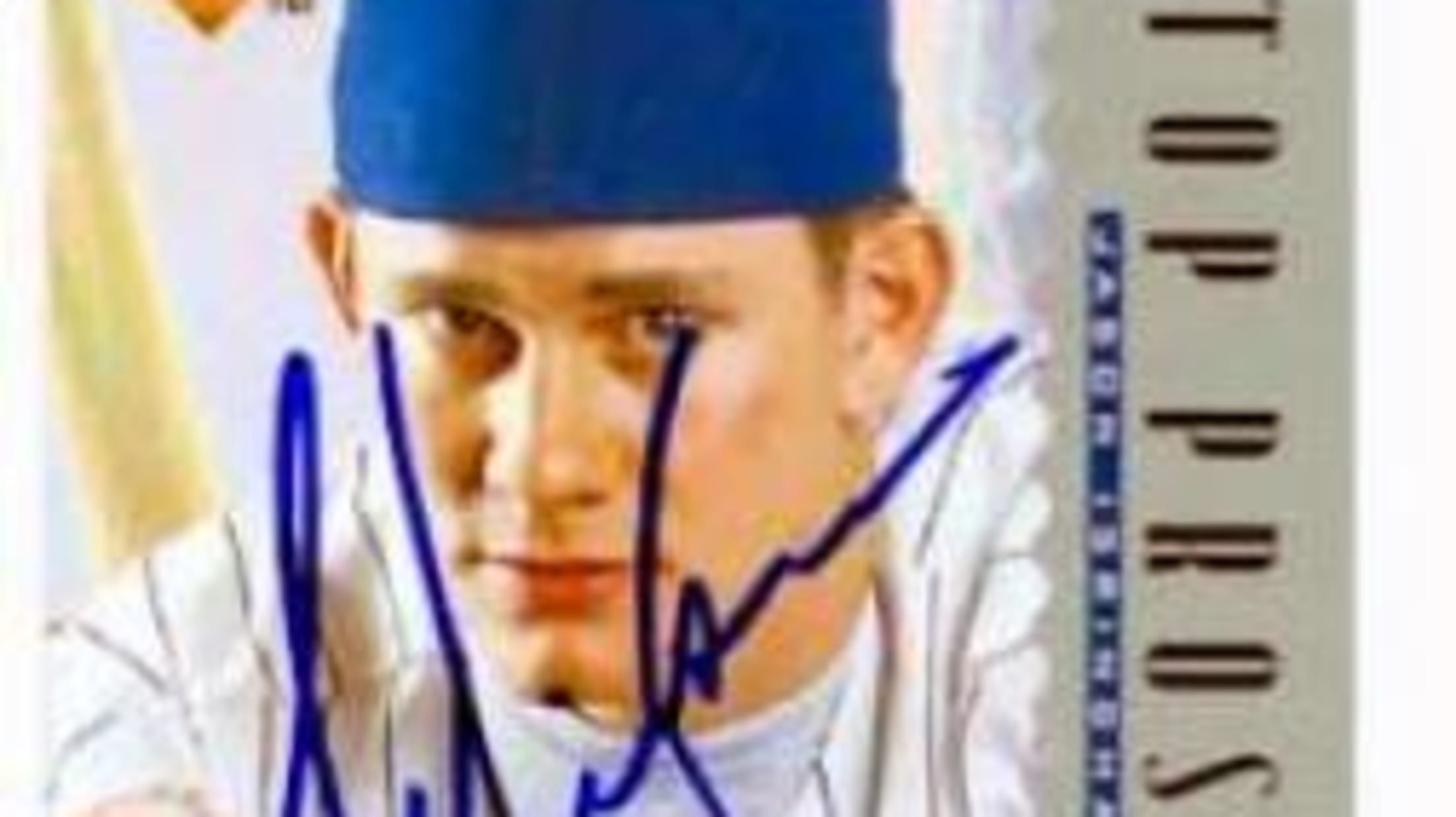 He joined the 300 saves club with a nostalgic evening in San Diego
Isringhausen spent his age-38 season back home where it all began, making 53 appearances out of the Mets bullpen in 2011. During that season, he recorded seven saves, with the seventh being the 300th of his career.
On Aug. 15, New York beat the Padres, 5-4, in 10 innings, with Isringhausen navigating a scoreless 10th to seal the deal and add himself to the 300 saves club:
That's how you throw an exclamation mark on a solid Major League career.