These were the 10 most-read Cut4 stories in 2018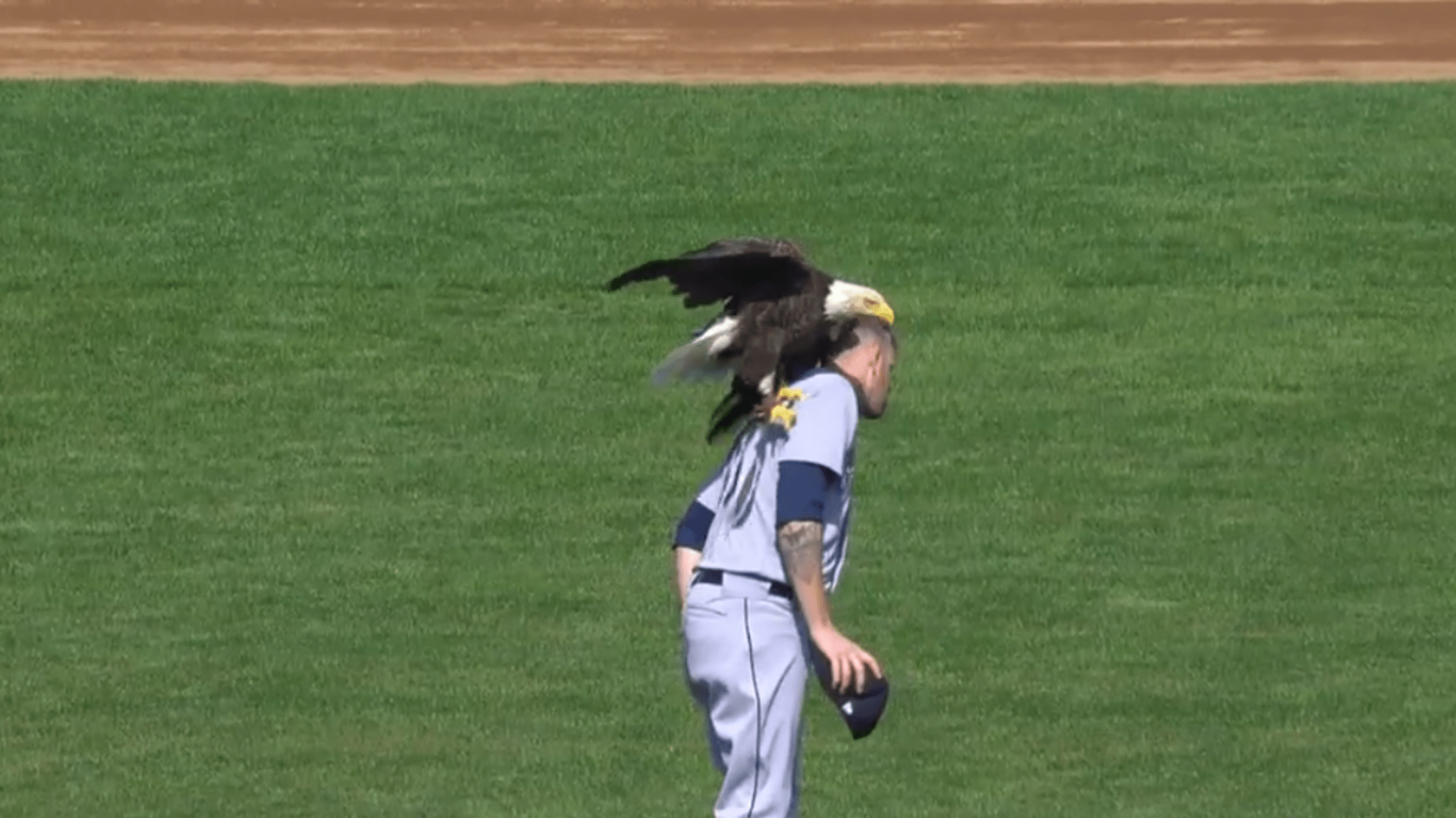 Somehow, 2018 is over. Today is the final day of the calendar year, with Tuesday bringing forth 2019.
There were a number of exciting moments and fun stories in the baseball world that led to the most popular Cut4 pieces throughout the season. Enjoy a look back at the top 10 most-clicked stories of the season, as we prepare for the new year ahead.
Hayden Deal of the Rome Braves threw perhaps the first two-pitch, three-out inning in MiLB history
Wait. A two-pitch, three-out inning? Yes, you read that correctly. If it sounds weird, that's because it was weird. Pitching for the Rome Braves (the Braves' Class A affiliate), lefty Hayden Deal put together this totally unorthodox inning of work in August:

Hernán Pérez's 48-mph pitch could be the slowest ever, but Austin Barnes still couldn't avoid getting hit by it
They say catchers are tough, and it makes sense. They have to crouch behind the plate and take a beating on a daily basis, so what's the harm in letting a lofted 48-mph pitch from a position player hit off the middle of the back? No big deal for the Dodgers' Barnes, who absorbed the blow like a champ on July 22.
Salvador Perez and Shin-Soo Choo's face combined for one of the weirdest outs you'll see
Sometimes, the headline basically says it all. This one, a pitch in the dirt that ricochets off Shin-Soo Choo's face in Arlington on May 24, definitely fits that bill.
5 of the longest, strangest games in MLB history
Game 3 of the World Series might still be happening, were it not for Max Muncy's walk-off heroics in the 18th inning of what became the longest game in World Series history.
Inspired by that game, this look at 5 of the weirdest, longest games in MLB history is a fascinating look at some seriously odd happenings on the diamond.
A bald eagle landed on James Paxton before he pitched against the Twins
You know all about this one by now. One fateful afternoon, a majestic bald eagle made an unplanned landing on the shoulders of "Big Maple" -- but the big left-hander, then of the Mariners, hardly flinched. He's an eagle tamer, and this is proof.
Ichiro gave a surprise gift at Hitoki Iwase's retirement party ... then immediately left
Ichiro Suzuki is a man of unique personality, one that guided him throughout his playing days in Japan and the Major Leagues. So when one of his NPB colleagues, all-time saves leader Hitoki Iwase, retired, Ichiro walked into the room unannounced, gave him a gift and just left.
Never change, Ichiro.
The single coolest Topps baseball card from every year: 1951-2018
Nothing scratches that nostalgia itch quite like vintage baseball cards. Whether rookie cards of the players you remember from your childhood or the really legendary ones from the '40s and '50s, there's a lot to appreciate in taking a look back through some of the best Topps cards ever printed.
Andrew McCutchen shaved for his new era as a Yankee, and it looks a bit shocking
Human beings don't like change. It's scary. It's unusual. It's ... well, it's a change from the norms and familiarities we come to take for granted.
Things like Andrew McCutchen's dreads, which he cut off a few years ago, and then all of his facial hair, which he shed before joining the Yankees for his tenure in New York last summer. Wild!
Who is he? pic.twitter.com/F8XbhaVSf5

— Cut4 (@Cut4) August 31, 2018
Here are the best Players' Weekend nicknames from each team
Players' Weekend is a great chance for MLB stars to go heavy on the personality, customizing their jerseys with a nickname of their choosing on the back in lieu of their surname.
Or, in the case of Brad Boxberger, an emoji of a burger, which is just perfect. We can't wait to see what they have in store for Players' Weekend 2019.
Justin Verlander's World Series win against the Dodgers cost him a million dollars at a Beverly Hills hotel
The Cut4 piece that garnered the most attention all season? Justin Verlander went to a restaurant.
OK, it's much more than that. Dining at the posh Beverly Hills Hotel, Verlander shared a receipt that included a $1,000,000 tab for being a "Dodger killer" -- an amusing send-up from the wait staff that did not go unnoticed by the veteran right-hander.