Wilmer Flores loves the Backstreet Boys? The Mets reveal their eclectic taste in music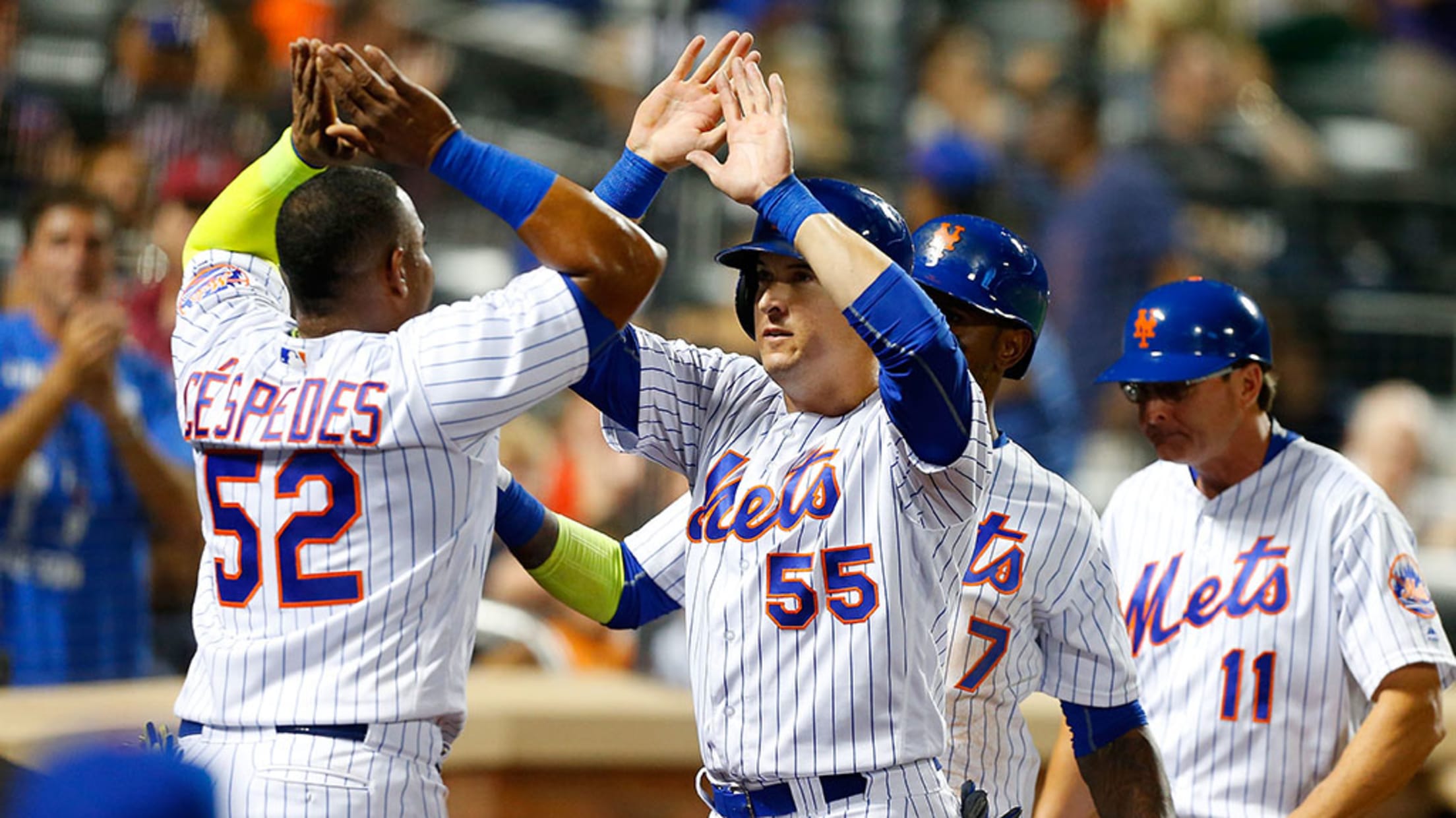 NEW YORK, NY - AUGUST 31: Kelly Johnson #55 of the New York Mets celebrates his three run double against the Miami Marlins after the eighth inning with teammate Yoenis Cespedes #52 at Citi Field on August 31, 2016 in the Flushing neighborhood of the Queens borough of New York City. (Photo by Jim McIsaac/Getty Images) (Jim McIsaac/Getty Images)
On Friday, The New York Times reported breaking news from inside the Mets' clubhouse:
1. Wilmer Flores loves the Backstreet Boys.
2. Yoenis Cespedes listens to Tim McGraw before he goes to sleep.
Both of those fun facts come via James Wagner's story on the Mets players' eclectic tastes in music. In the essential read, Wagner learned how the Mets have introduced each other to different genres that they otherwise might have never gotten into -- which is how you get Cespedes jamming country songs (though he tends toward "more of the romantic ones, slower and softer") and Kelly Johnson's reggaeton requests.
Not that Flores' BSB fandom is a surprise: The Mets' collective appreciation of A.J., Nick, Howie, Brian and Kevin is well-documented. And as José Altuvedemonstrated back in July, MLB players are not afraid to break out into the top boy band hits of the '90s from time to time.
We did notice, however, that "The Lion King" soundtrack was conspicuosly absent from the Times' story.
Read the full story here for more, including a breakdown of the Mets' pre-game music themes -- which feature four-foot speakers and "Michael Jackson Monday."
Teams in this article:
Players in this article: