It's almost as if the universe refuses to let the poor Twins beat the almighty Yankees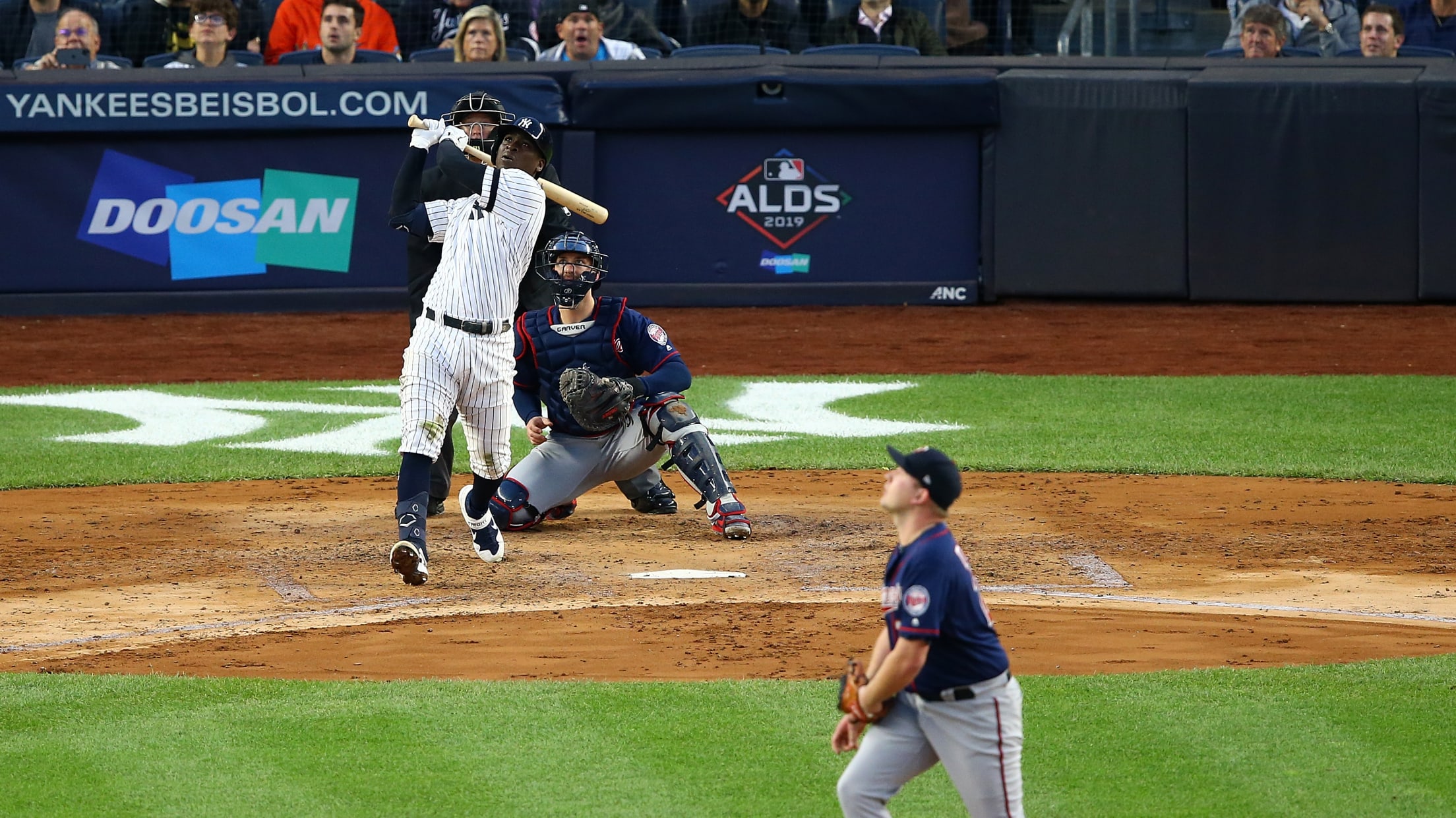 You know, I really thought this would be the year.
Even though the Twins had lost five out of their last six postseason series to the Yankees, even though they've lost like 10,000 straight games to them -- I thought the universe had to turn. Nobody can lose that much to one opponent. Look at the Red Sox in 2004. Look at Ralphie finally beating down on Scut Farkus. Regina George eventually got hit by a bus. David taking down Goliath?
But then the Yankees crushed the Twins in Game 1 of the ALDS on Friday, 10-4. They were blasting dingers and firing bat flips on walks.
And Saturday was even worse.
The baseball world seemed to be behind the Twins, they had a mustachioed, former Uber driver turned Major League starter on the mound. This had to be it. This was the fascinating story that could finally push the small-town team from Minnesota over the big city Bombers.
Nope.
After the Yankees went up by three early, Didi Gregorius put his team up seven -- sending the Twins and their hopes back where they've always belonged. New York ended up winning the game, 8-2, and are now leading the best-of-five-series, 2-0.
And just look at the expression on Didi's face. It's as if he didn't even want to hit a grand slam, it's what happened. It's what had to happen. It's what's always happened. He almost feels bad about the whole thing.
Does this count as a bat flip?

We're counting this as a bat flip. pic.twitter.com/ZaICIsNm8M

— Cut4 (@Cut4) October 5, 2019
The universe is a cruel place, but you wouldn't think it could ever be this cruel. That a franchise with three championships and a wholesome former superstar like this could never get the best of a 27-ring team calling itself the Death Star?
The Twins still have a chance to launch an epic comeback starting Monday -- maybe that's what the universe has planned? Maybe. But if the Yankees do sweep them, they probably can't help it.
Matt Monagan is a writer for MLB.com. In his spare time, he travels and searches Twitter for Wily Mo Peña news.
Teams in this article:
Players in this article:
Topics in this article: