The Wisconsin-Minnesota softball game was delayed because of a helicopter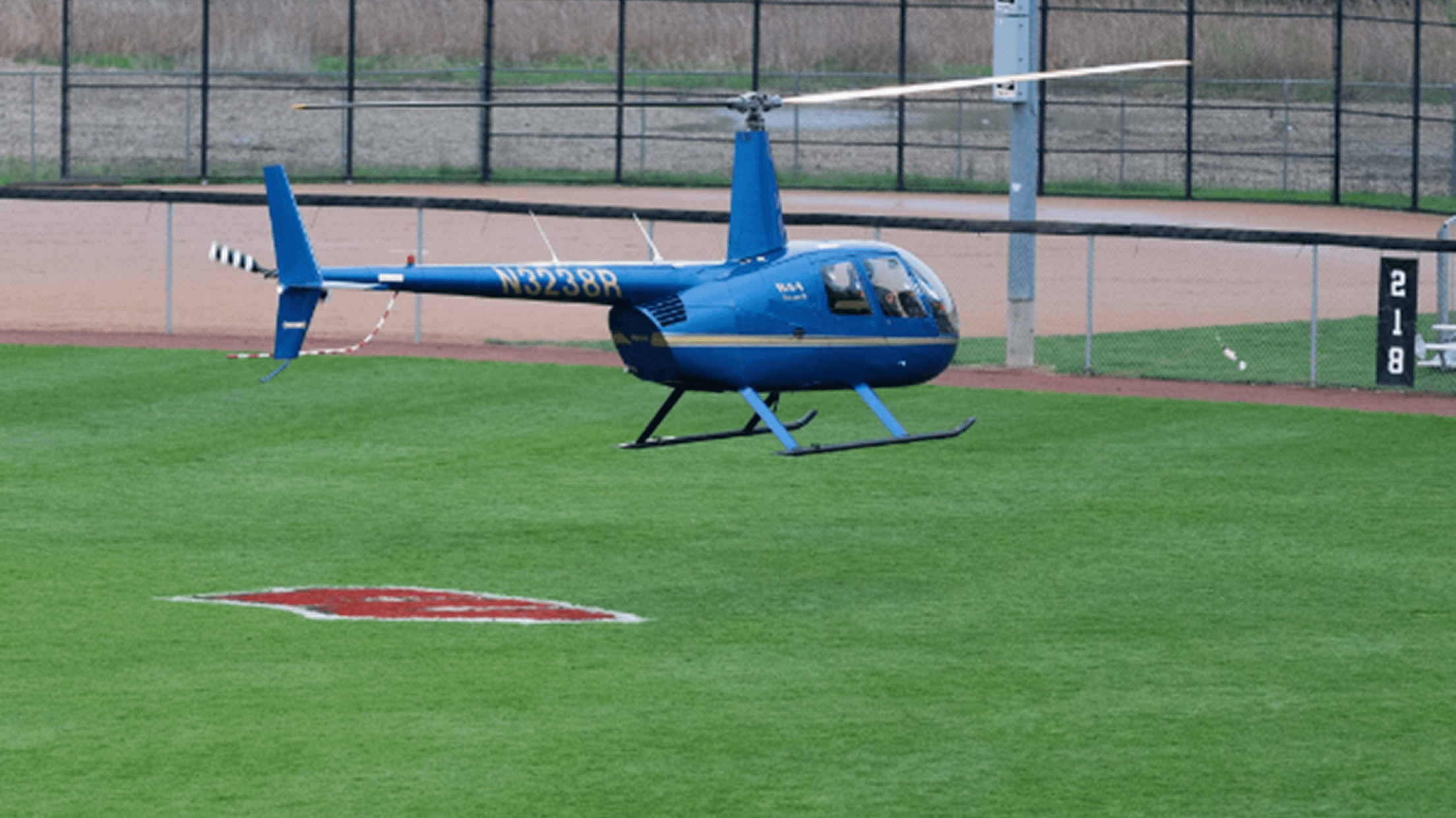 When it comes to Mother Nature, there's no predicting what she is capable of. Rain delays and snow-covered fields have already haunted the season thus far, and teams have deployed everything from puddle sponges to pumps to calcined clay in hopes of continuing the game. But sometimes that doesn't get the job done -- sometimes, you need a helicopter.
Yep -- a helicopter.
The weather wasn't looking good during the Wisconsin-Minnesota Big Ten Tournament softball matchup on Friday in Madison, Wis. A five-hour rain delay ensued and it appeared it would never end. Fans were covered in ponchos and many hid under umbrellas in hopes of protection from the elements. This, of course, meant the field was going to suffer. The staff did the typical tarp maneuver, but the helicopter was their last hope to dry things off:
Our first #B1GSoftball Tournament quarterfinal is in a Chopper Delay while a helicopter helps dry the outfield pic.twitter.com/huTb5K6K3e

— Big Ten Softball (@B1Gsoftball) May 11, 2018
This was a #ChopperDelay that occurred in the bottom of the fourth. And while the teams huddled in their locker rooms, they were fascinated by the events and had to watch:
Both Wisconsin and Minnesota teams in locker room huddled around TV to watch pic.twitter.com/PFUSMO0iZB

— Amy Gill (@amygillsports) May 11, 2018
And to make it a little more fun, "Danger Zone" blared over the speakers, and after about a 30-minute delay, the game continued -- for now.
Where is Goose when you need him?