Is Josh 'Bringer of Rain' Donaldson the real force behind all of these early-season weather delays?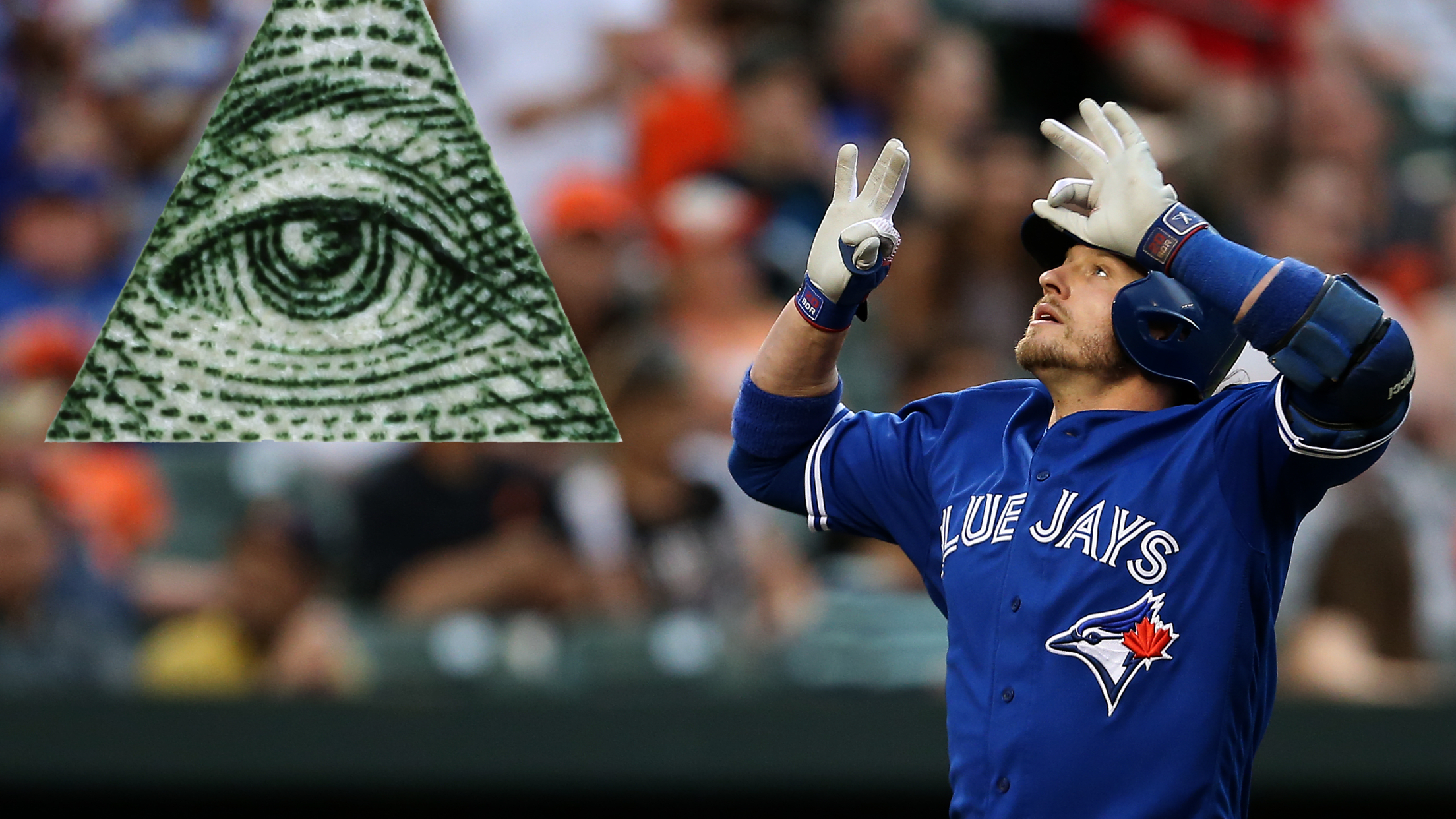 From dinger-filled debuts to dramatic rallies, the start of the 2018 has been a blast. Bartolo Colon very nearly threw a perfect game, for goodness' sake.
Still, amid all that awesomeness, there has been one bummer: All this pesky inclement weather. A full six games were rained out on Sunday, bringing the season total at the end of play on April 15 to 21 -- just four shy of matching the entire 2016 season. In short, there's been a whole lot of rain these first few weeks.
But fear not, for the intrepid minds at the Cut4 Investigative Unit have finally cracked the case: Josh Donaldson has been single-handedly controlling the weather. Sound preposterous? Free your mind, and come down this rabbit hole with us.
The Motive:
Donaldson dealt with shoulder discomfort for most of Spring Training. He tried to tough it out, but after struggling to make throws from third base early this season, Toronto placed him on the 10-day DL on April 13. It's just the second DL stint of Donaldson's eight-year career, and with the surprising Blue Jays currently sitting at 9-5, it has to be frustrating for their best player to sit out. Perhaps frustrating enough to try to cancel baseball entirely ...
The Magic:
Donaldson refers to himself as the Bringer of Rain. He claims he got the nickname from a TV show, but someone trying to deflect attention from their all-knowing meteorological powers would say that, wouldn't he? Besides, we know that his dingers have threatened to disrupt Earth's atmosphere in the past.
But let's say you're not buying it. Say Big Weather still has you convinced that one man couldn't be responsible for all this precipitation. We have three words for you: The Based God.
Baseball has experienced the wrath of Lil B before, when the rapper decided not to curse the Braves after the team credited him for its dugout cooking dance. What does that have to do with Donaldson, you ask?
Last week, Lil B sent out the following tweet:
hey sports fans let me no some of your FAV sports organizations teams staff and players!!! who is your fav team staff member or fav player? who is your fav sports coach? who should i bless or look at curse? keep me informed sports world!!! I'm looking out for you! - Lil B

— Lil B THE BASEDGOD (@LILBTHEBASEDGOD) April 12, 2018
One Jays fan -- "Zachary Pitzel," if that is his real name -- responded with a plea for blessings upon his team's star:
Please bless Josh Donaldson and the Toronto Blue Jays he brings the rain essential for all life to grow

— Zachary Pitzel (@PitzelZachary) April 12, 2018
We're not saying that Lil B granted Donaldson the ability to cancel baseball games by magically controlling the weather. We're simply saying that the evidence speaks for itself.
The Evidence:
1. We mentioned earlier that there have been 21 postponements thus far this season. But only 20 discreet games have been pushed back: The Yankees-Tigers contest originally slated for April 14 has been cancelled twice, once on Saturday and then again on Sunday afternoon.
Say, what jersey number does Donaldson wear again?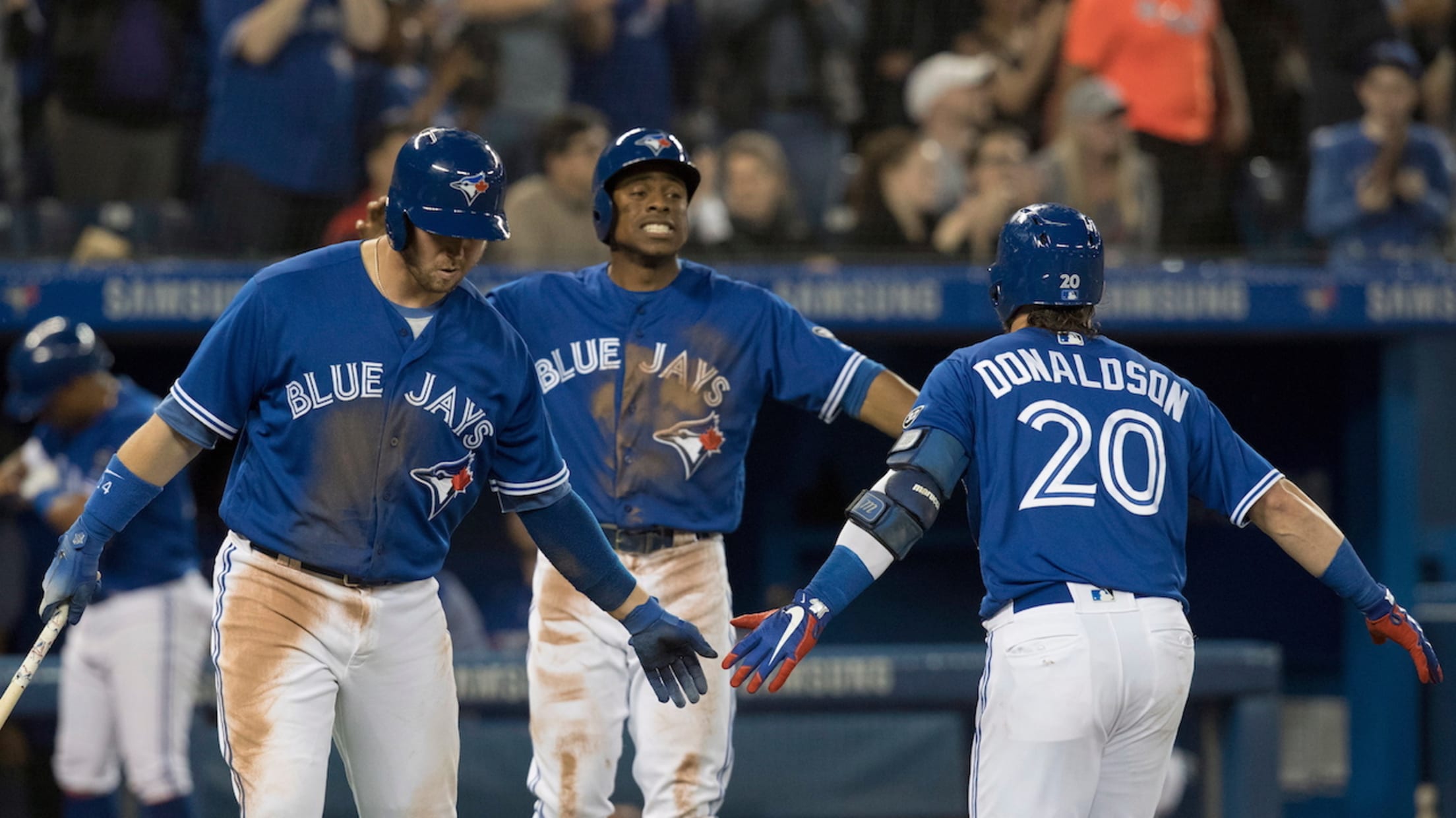 Donaldson wasn't feeling right on Opening Day, when Toronto just happened to get a torrential downpour -- but the Rogers Centre roof spoiled the third baseman's attempt to buy himself some more time to recuperate. The Blue Jays managed to avoid any other inclement weather ... until April 14 and 15, the two days after Donaldson was officially placed on the DL, when each of Toronto's games in Cleveland were rained out.
3. The AL Central has been hit hardest with a whopping 13 postponements already. It just so happens that the Central is the one American League division in which Donaldson has never played.
We know, the case is pretty airtight. We can only hope that this news reaches Donaldson soon, and that he has mercy on us -- we really like watching baseball, and we're confident he'll be healthy in no time.
Teams in this article:
Players in this article: