Wrigley Field chanted for Henry Rowengartner to come into an actual game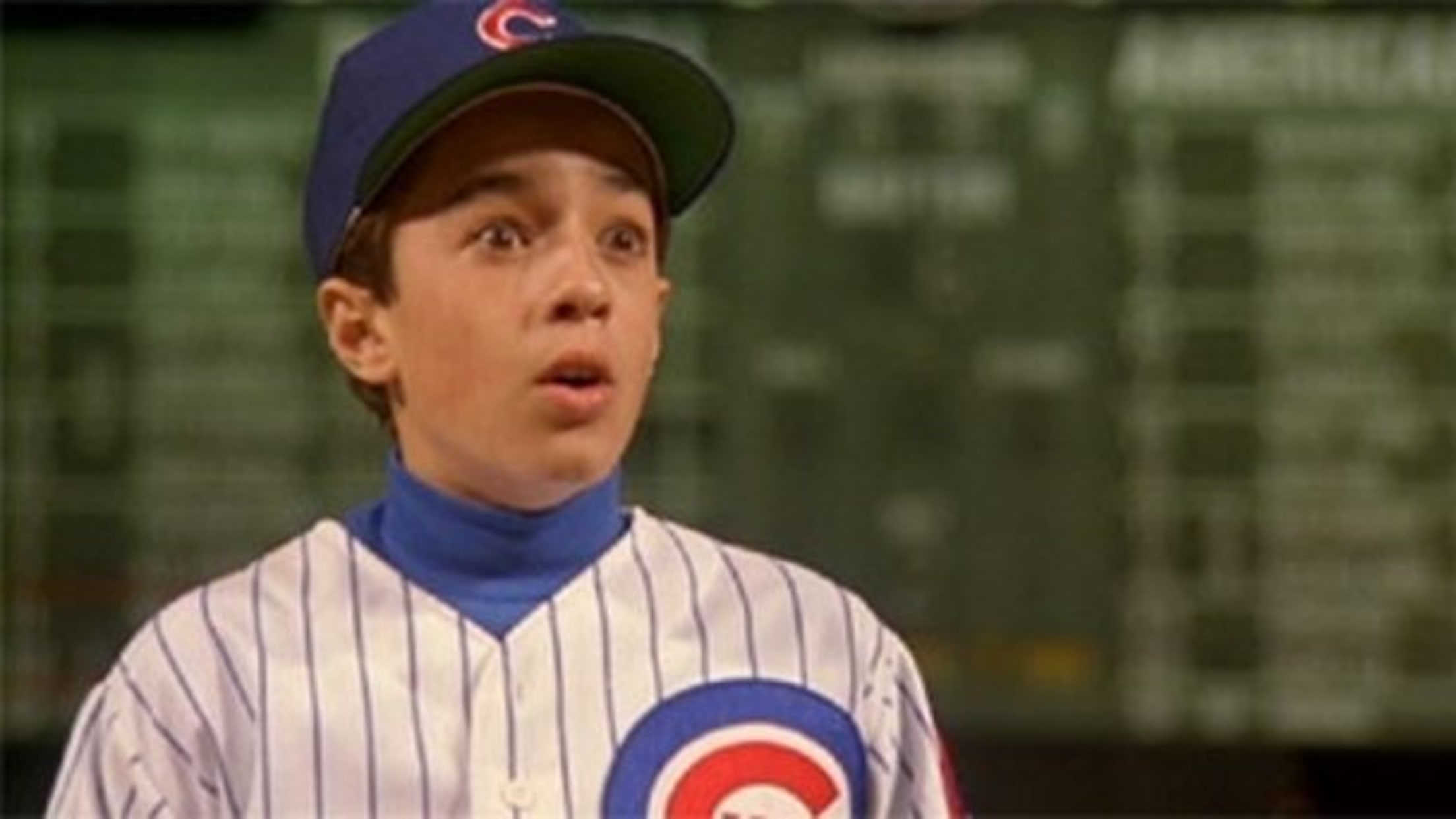 This may make you feel incredibly old, but "Rookie of the Year," -- the story of a 12-year-old kid who breaks his arm and winds up pitching for the Chicago Cubs -- came out 25 years ago today. Yes, all the way back in 1993, when Scully and Mulder first started looking for life beyond Earth and Bartolo Colon signed his first pro contract.
To celebrate the day Henry Rowengartner (or was it Rullenverter?) made his debut on the silver screen, we'd like to take you back to the day that Wrigley Field chanted, "We Want Henry!" so that the fictional wunderkind might come into an actual game.
The day in question was Sept. 19, 1992 during a doubleheader between the Cubs and Cardinals. According to SB Nation's Bleed Cubbie Blue, the film's director Daniel Stern wanted a real Cubs crowd chanting for Henry when he made his first mound appearance. So, fans were asked to stay in their seats after the Cubs' 6-5 victory in Game 1 to play the part in the movie. Thomas Ian Nicholas, the actor who played Rowengartner, recently described the scene to ESPN:
"The first time that Henry walks to the mound against the Mets and they do a 360-degree shot of me and the stadium is full, those are real fans in the middle of the doubleheader," Nicholas said. "Stern had gotten on the mic and told them the story of what we were doing and what we were going to shoot, and they of course went nuts. So he said, 'When he walks up to the mound, I want you to chant, 'We want Henry!' So 35,000 people were chanting, 'We want Henry!' as I walked to the mound. If 35,000 people tell you your name is Henry, your name is Henry for two minutes."
Here's the clip below:
And then, because Cubs fans are smart and fun and have a good sense of humor (especially back then when they were 84 years without a World Series), they chanted "We want Henry!" during actual live gameplay in the nightcap.
It came after an Andres Galarraga homer in the third inning gave the Cards a 5-4 lead. Unfortunately, Henry didn't come into the game -- it was Heathcliff Slocumb -- and he gave up two more runs in the fourth. Ryne Sandberg tied things up in the bottom of the ninth with a three-run homer, but the Cubs ended up losing 11-10 in extras.
Who knows what would've happened if Henry Rowengartner came into the game instead of Heathcliff Slocumb? Who knows if early-90's sluggers like Ray Lankford or Bernard Gilkey or Tom Pagnozzi could've handled the dreaded Rowengartner floater?