A Twins Minor League team tried the hidden-ball trick ... and it worked!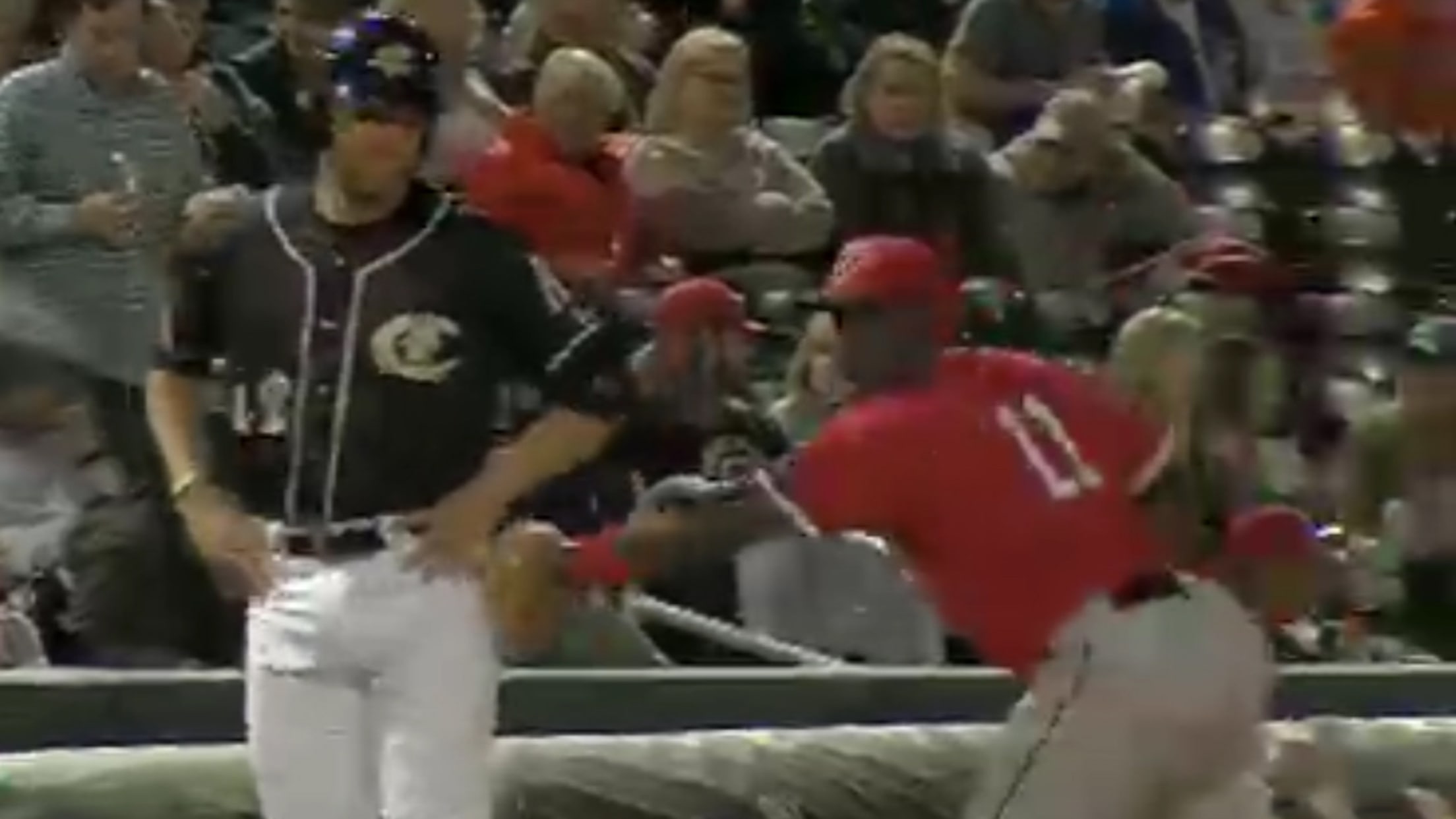 We've seen the hidden-ball trick attempted many times, (but probably less than we'd like), on the MLB level. Usually it doesn't work, but sometimes -- during the best of times -- it does. It happened during a Minor League game last year and, in the fourth inning of Tuesday's game between the Rochester Red Wings (Twins Triple-A) and Charlotte Knights (White Sox Triple-A), Red Wings third baseman Jermaine Curtis pulled off the move once again:
The team was pretty excited.
Not how we drew it up in the 4th.

1B, sac, 1B, 1B, BB, 1B, 1B, 1B, HIDDEN BALL TRICK (!), SO = 4 runs.

MID 4: 4-3 #BadGuys

— Rochester Red Wings (@RocRedWings) April 18, 2018

And Henry Robinhuserwoozer and crew will be proud.

Curtis talked to MiLB.com postgame about the moment -- explaining he and starting pitcher D.J. Baxendale didn't say "one word" to each other and just knew what each was thinking.
"They had a rally going, and I figured it was the perfect time," Curtis said. "I try at least once or twice a year, and it usually works best when there's a big situation. There was a runner on first and second, they hit a line drive into left. I went to cut it off at third base, and so it was bases loaded. The score was 4-3 at that time with one out, so I knew it was a big situation and no one was paying attention to me."
Here's Baxendale:
"I gave up the hit, and I noticed the guy wasn't going to score, so I kind of shut it down," Baxendale added. "I was in between home and the pitcher's mound. Jermaine caught the ball and kind of gave me a look and then gave me, like, the air throw and put the ball in his glove. I noticed that the coach (Knights manager Mark Grudzielanek) and the guy on third base weren't really paying attention, so I fake caught it and tried to slow walk around the mound, act like I was regathering myself."
Charlotte still ended up winning the game, 5-3, but Kevan Smith, the Knights baserunner, might never take a lead again.