The newest ballpark culinary creations include the 'Ode to Detroit Dog' and the 'Nutella Egg Roll'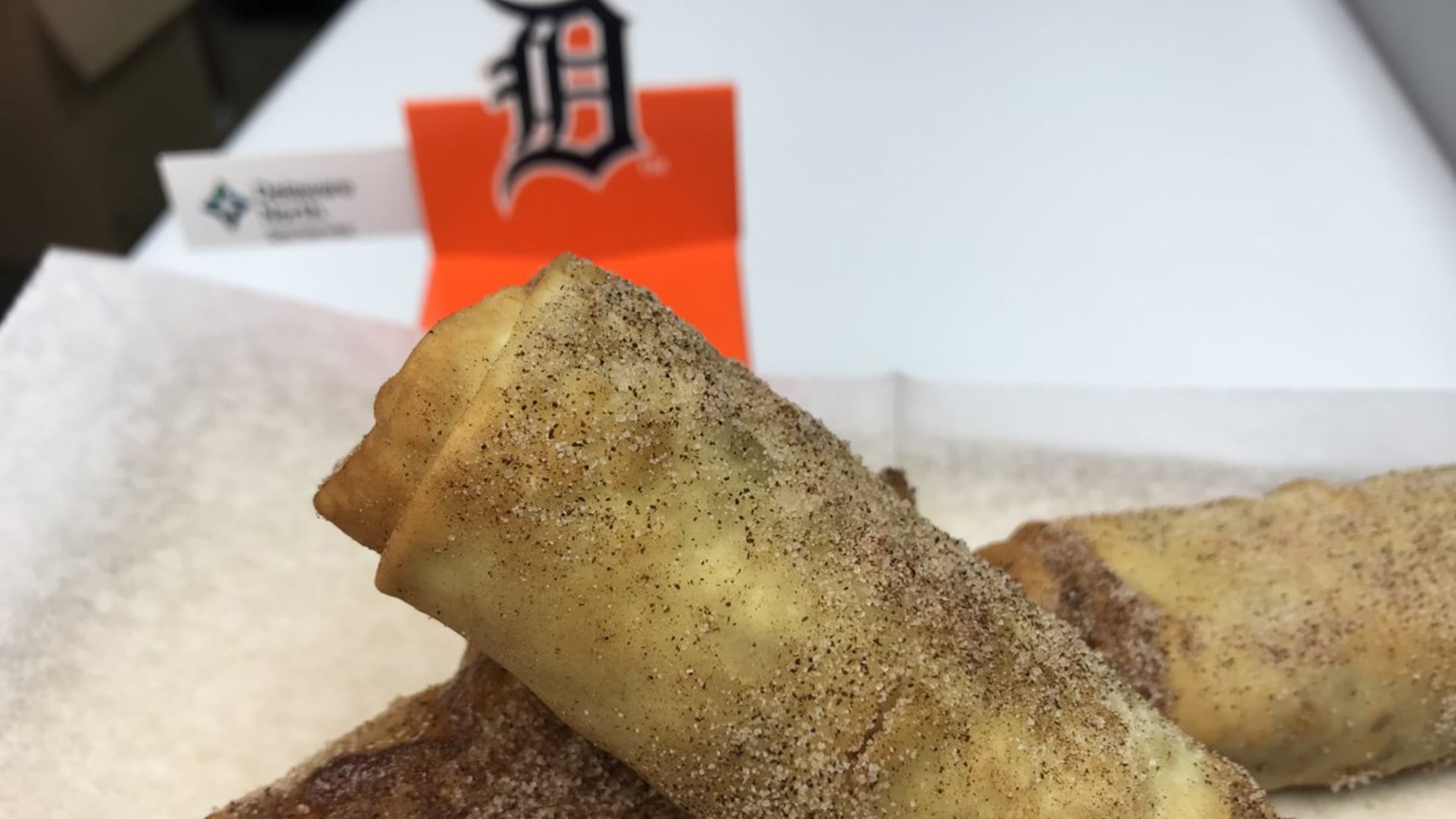 Just when you think you've seen it all in the realm of ballpark foods, someone pushes the envelope and gives you ... Nutella egg rolls? Yep -- that's just one of the menu items fans can experience at Major League ballparks this season. But there are plenty more to choose from.
You can get those Nutella-stuffed beauties if you find yourself at Comerica Park this season. Not a chocolate fan? That's OK -- they have an Apple Pie egg roll that could still get the job done: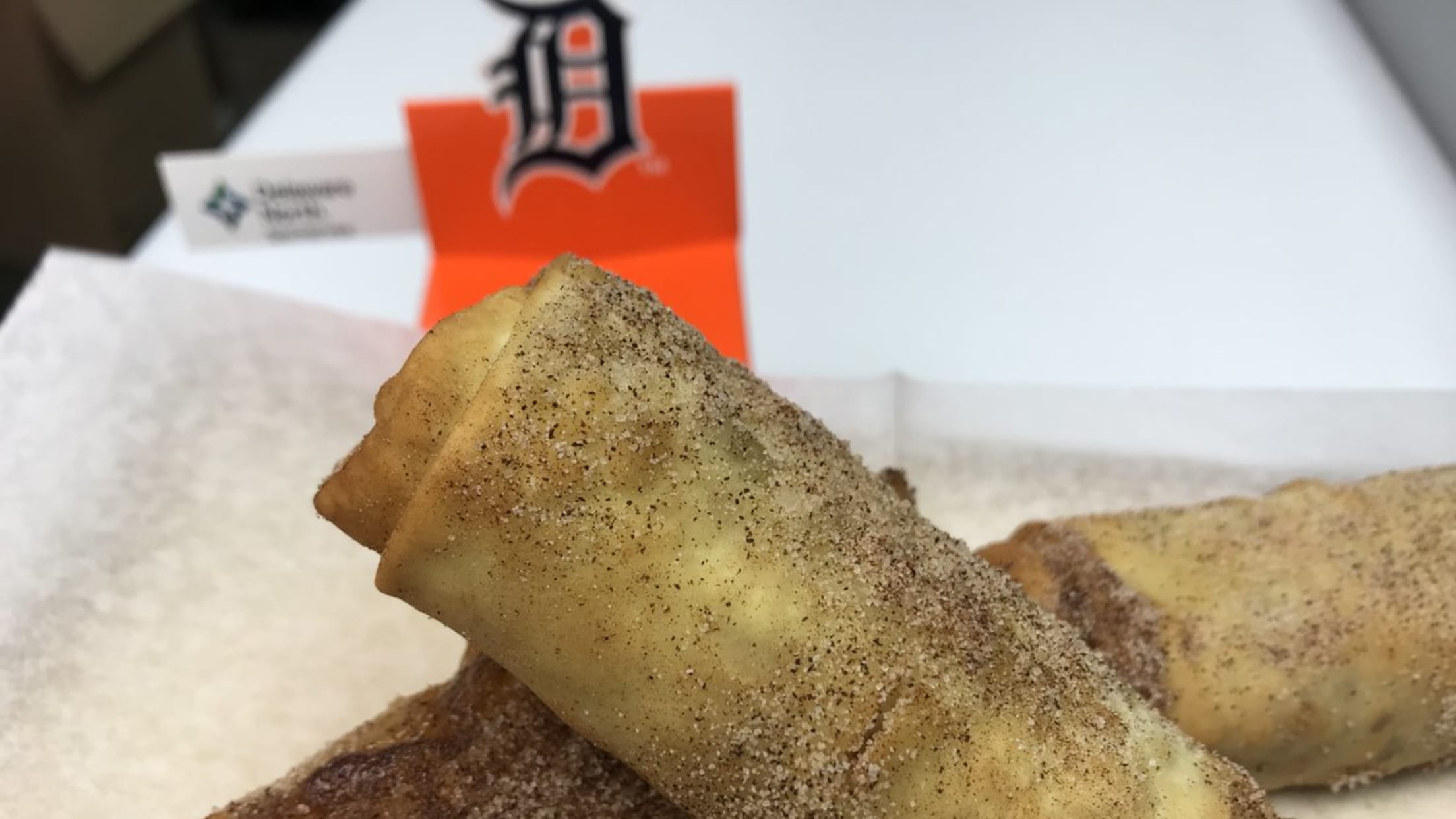 For those who cannot go to a game without consuming a hot dog (and we don't blame you), the Tigers will have the new "Ode to Detroit Dog." This is a hot dog smothered in brisket chili and habanero queso cheese sauce with scallions to garnish: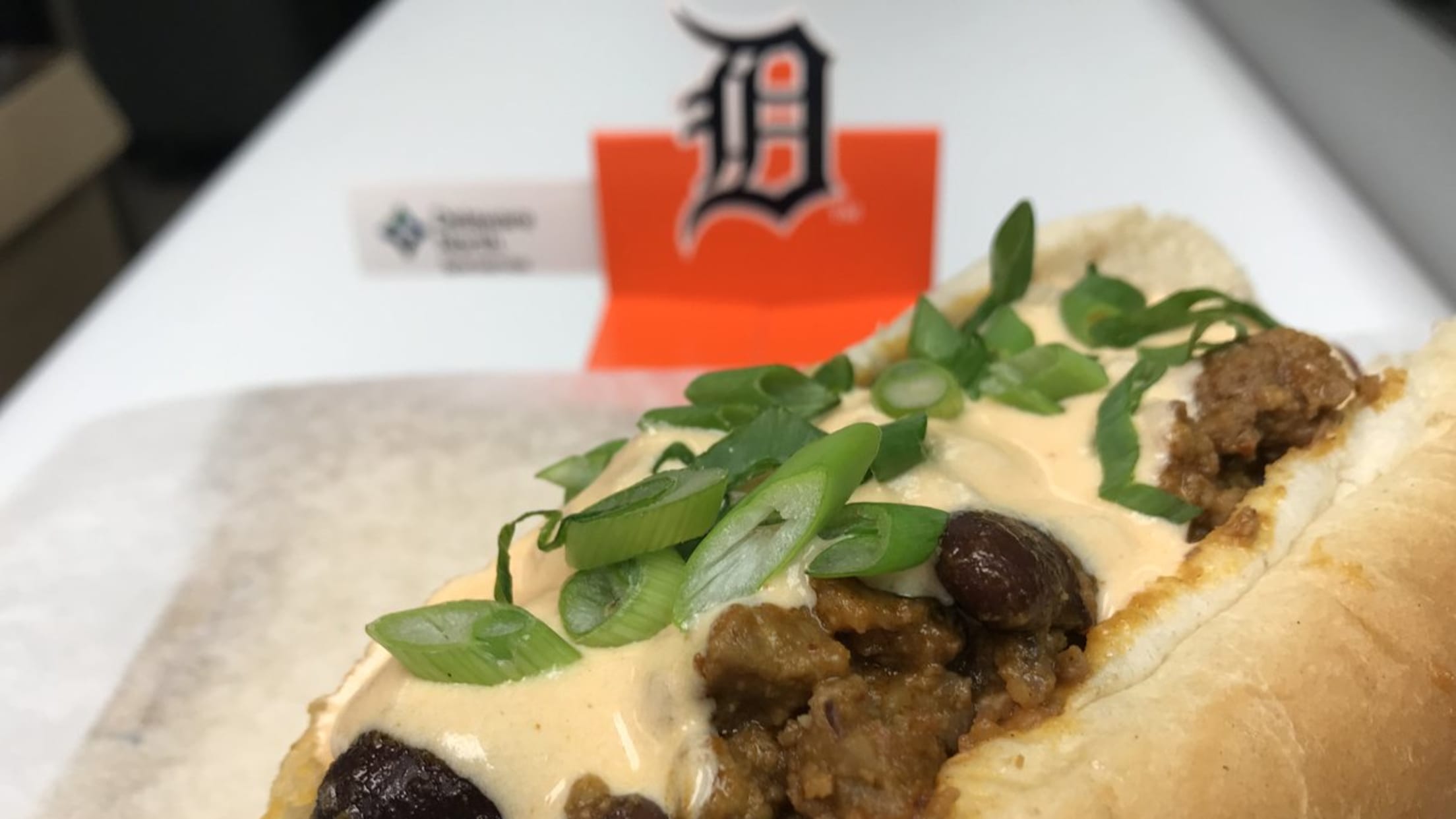 SunTrust Park will have a tantalizing (and spicy) morsel called "The Spec-Tater." This concoction is a potato stuffed with a jalapeno cheddar sausage, then bacon wrapped." And since it's a ballpark food, it is topped with cheese, cream, scallions and more jalapenos: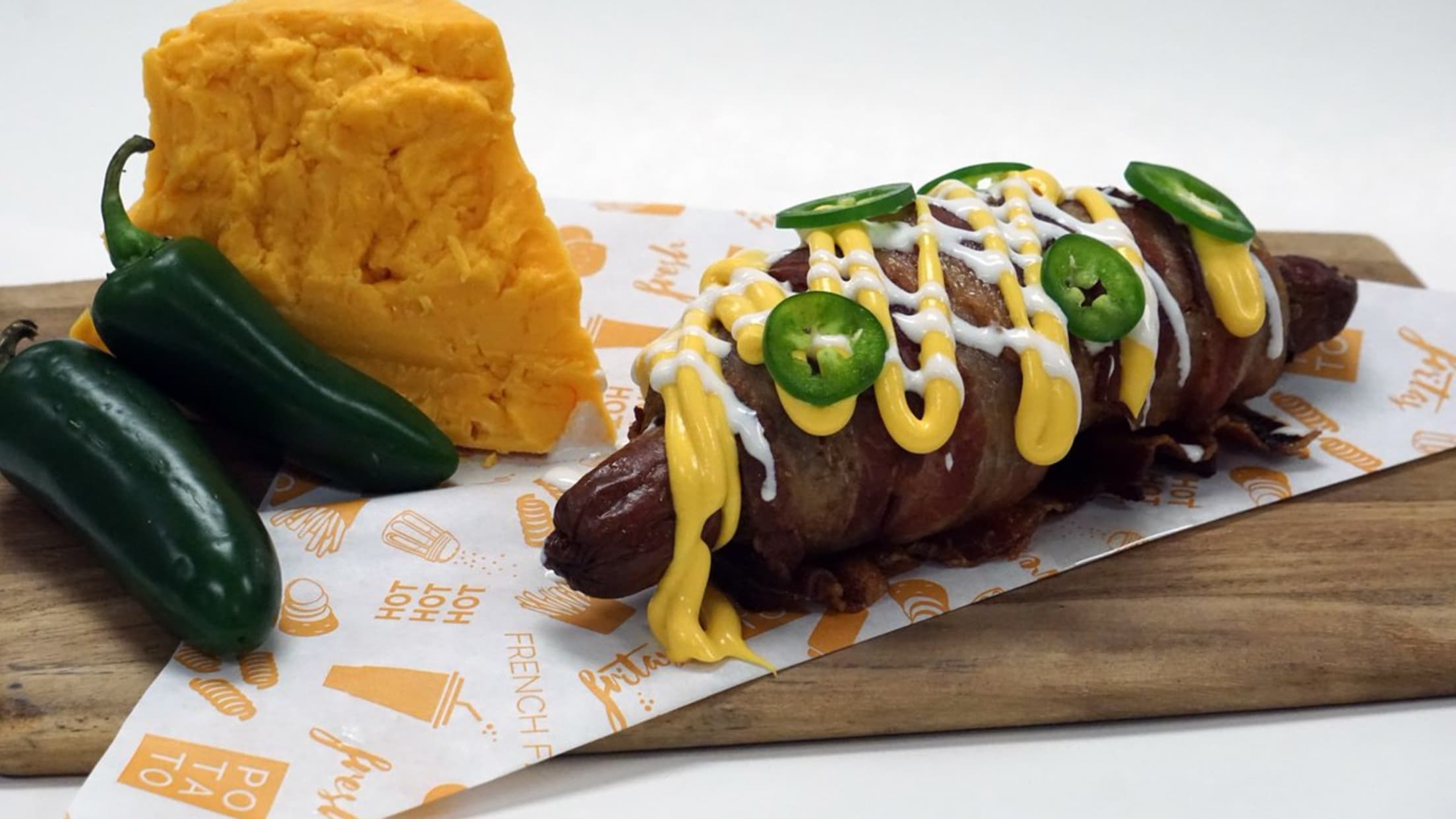 You might want to bring a gallon of milk for that one.
The Rangers, of course, had to be included with their "Dilly Dog." Where they take a pickle, core it out and stuff it with a hot dog -- then batter and deep-fry it: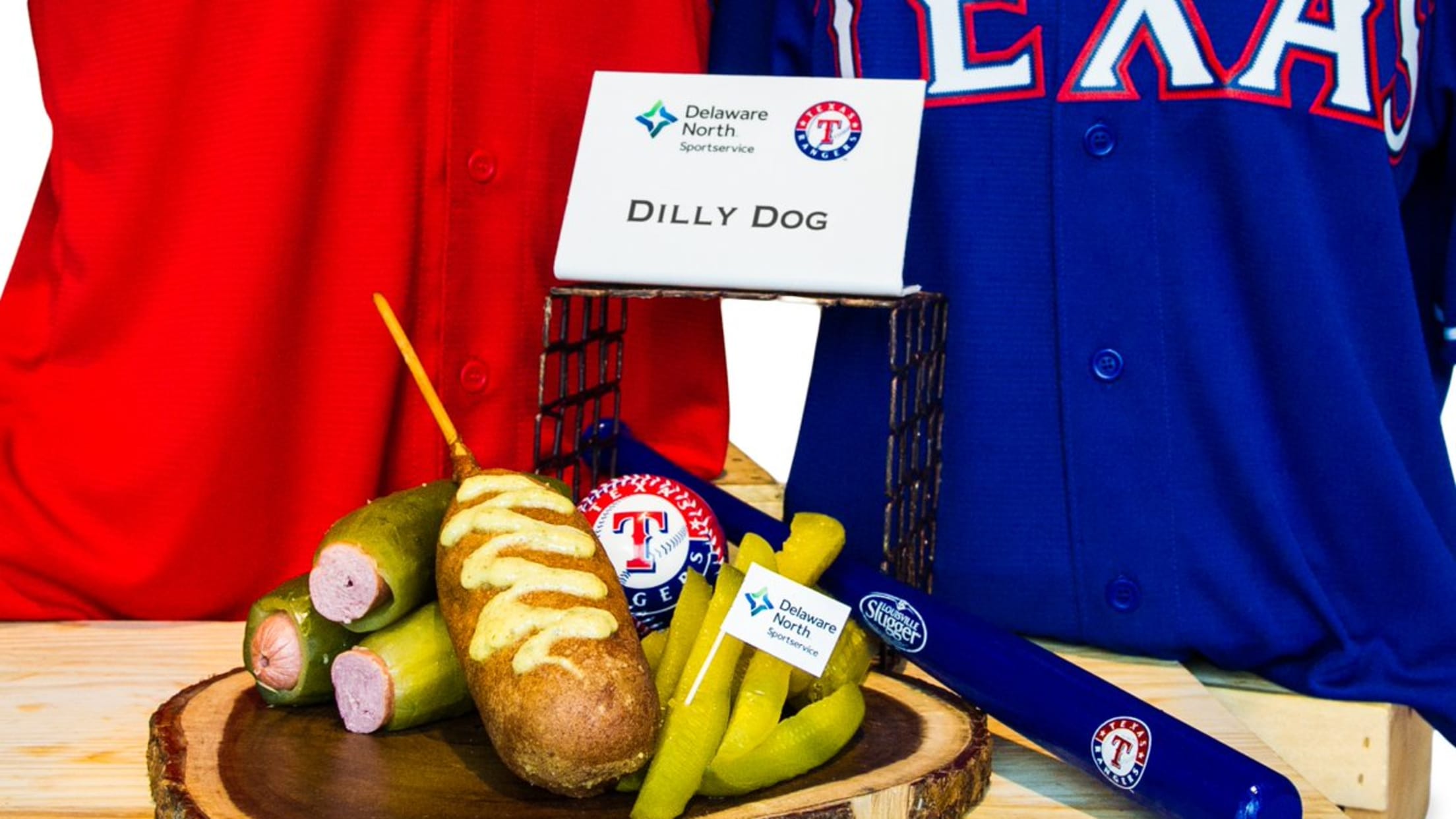 The Reds have two interesting food items this season. The first is the classic fried bologna sandwich, but with a spin.
The "Queen City Fried Garlic Bologna Sandwich" is exactly what it sounds like: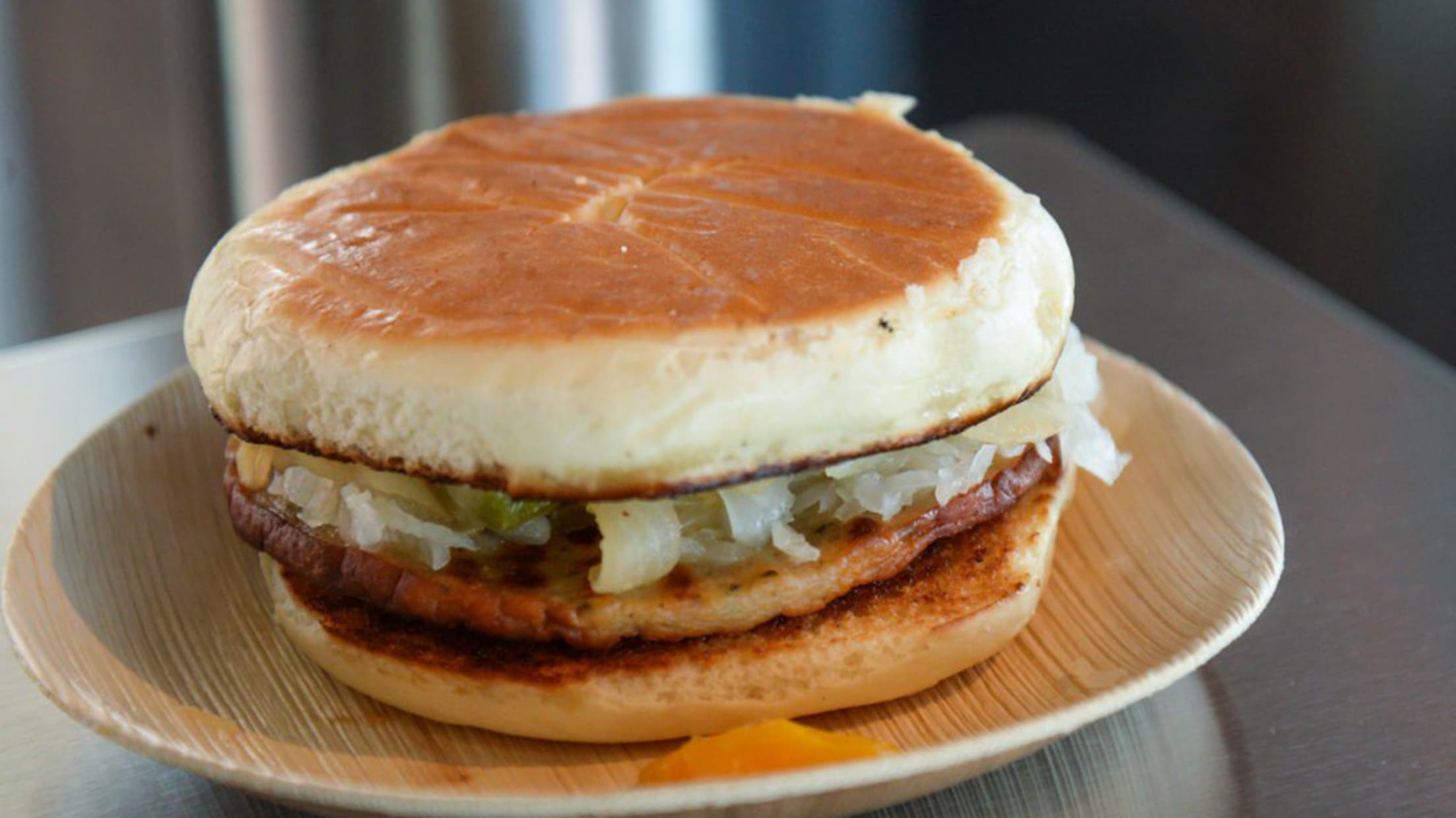 And for you sweet-toothers, the "Candy Cone Waffle Cone" sounds heavenly: According to Big League Stew, it's a "glove of cotton candy" placed in a waffle cone with soft serve ice cream, topped with sprinkles. It's truly a thing of beauty: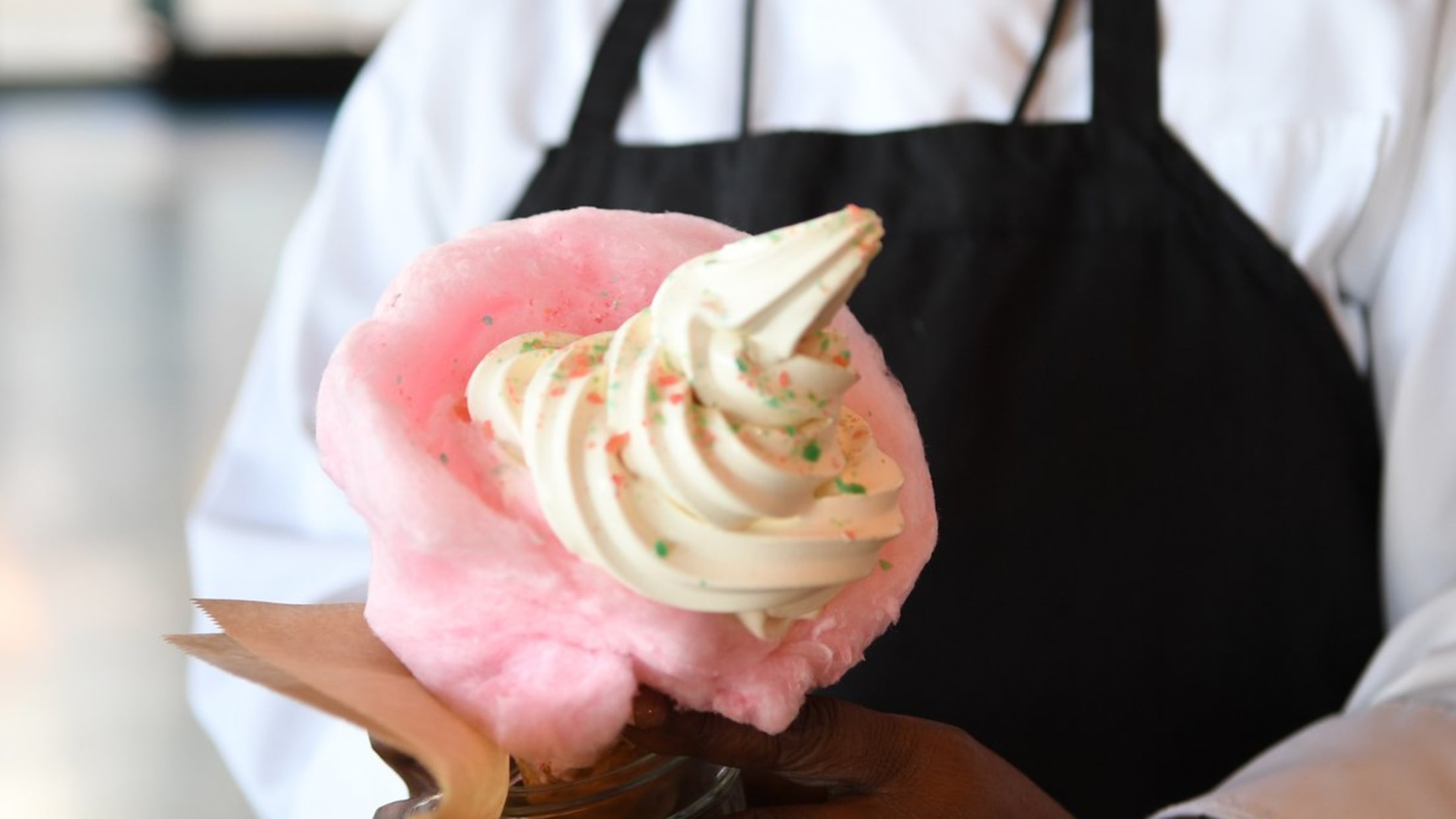 The White Sox will have a Cuban burger complete with sliced ham and carnitas: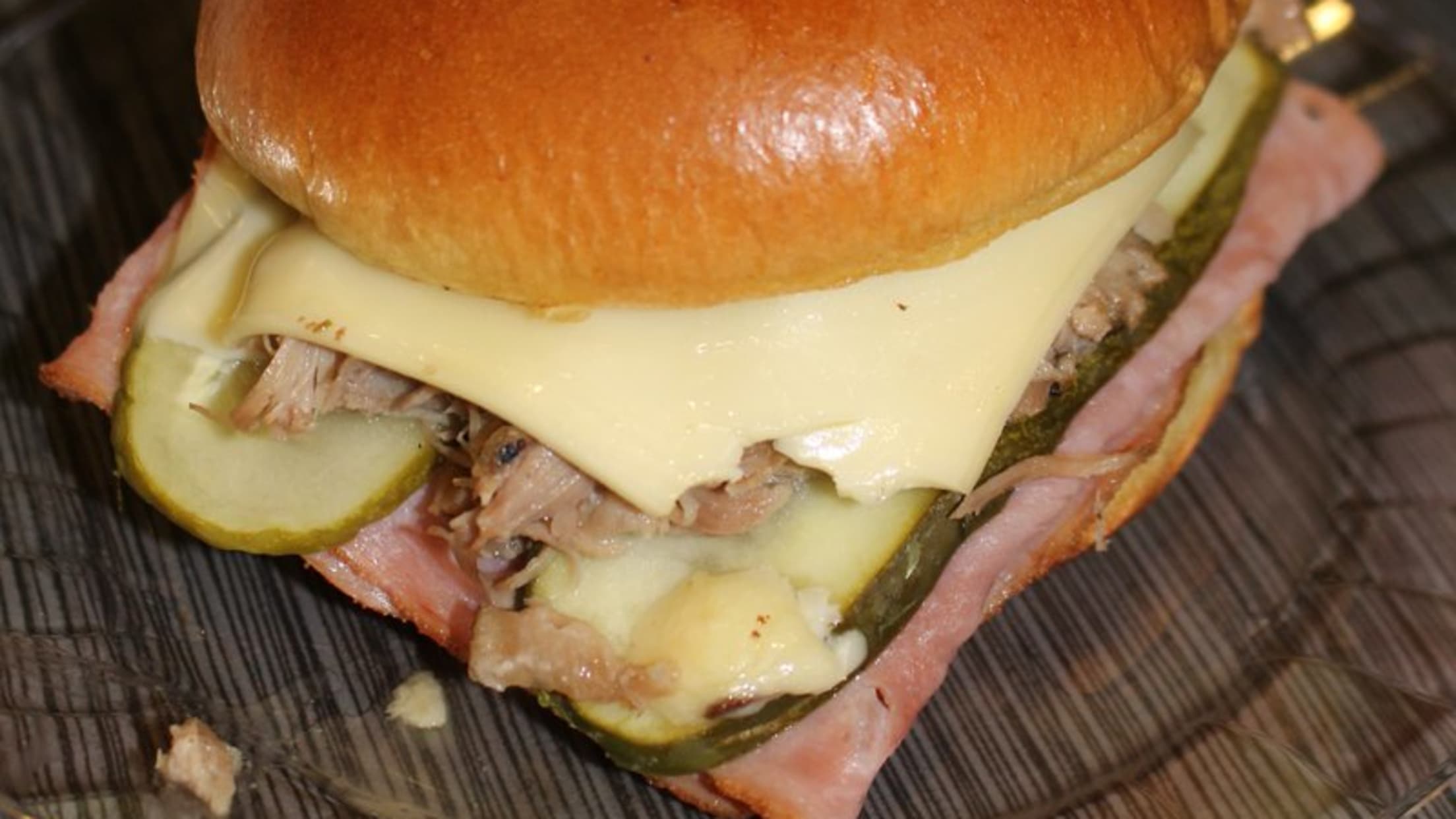 And the Cardinals will have a Gioia's Hot Salami Sandwich: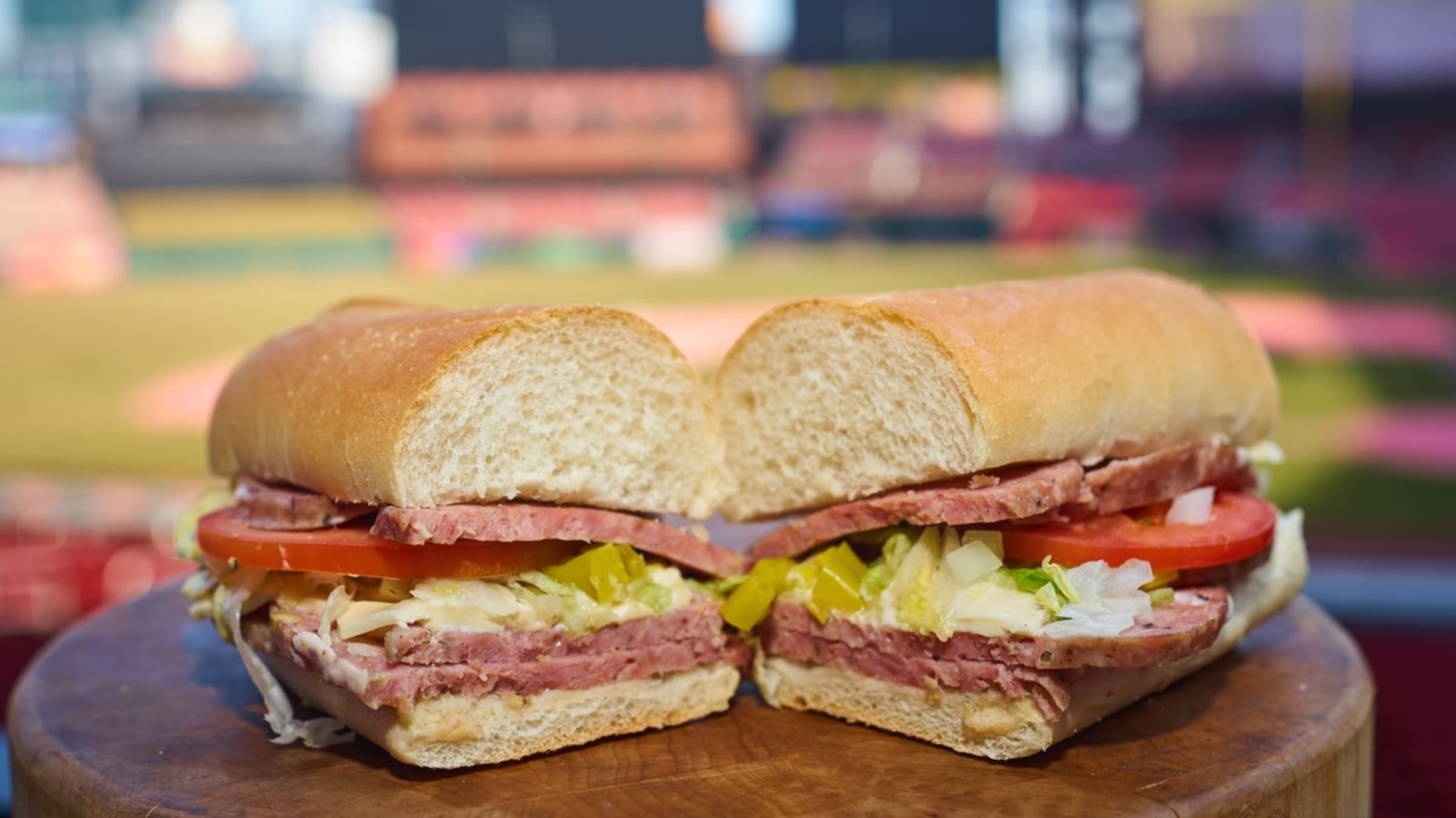 A little (or a lot) something for everyone.