Check out the D-backs' newest crazy food options, including a hot dog covered in carne asada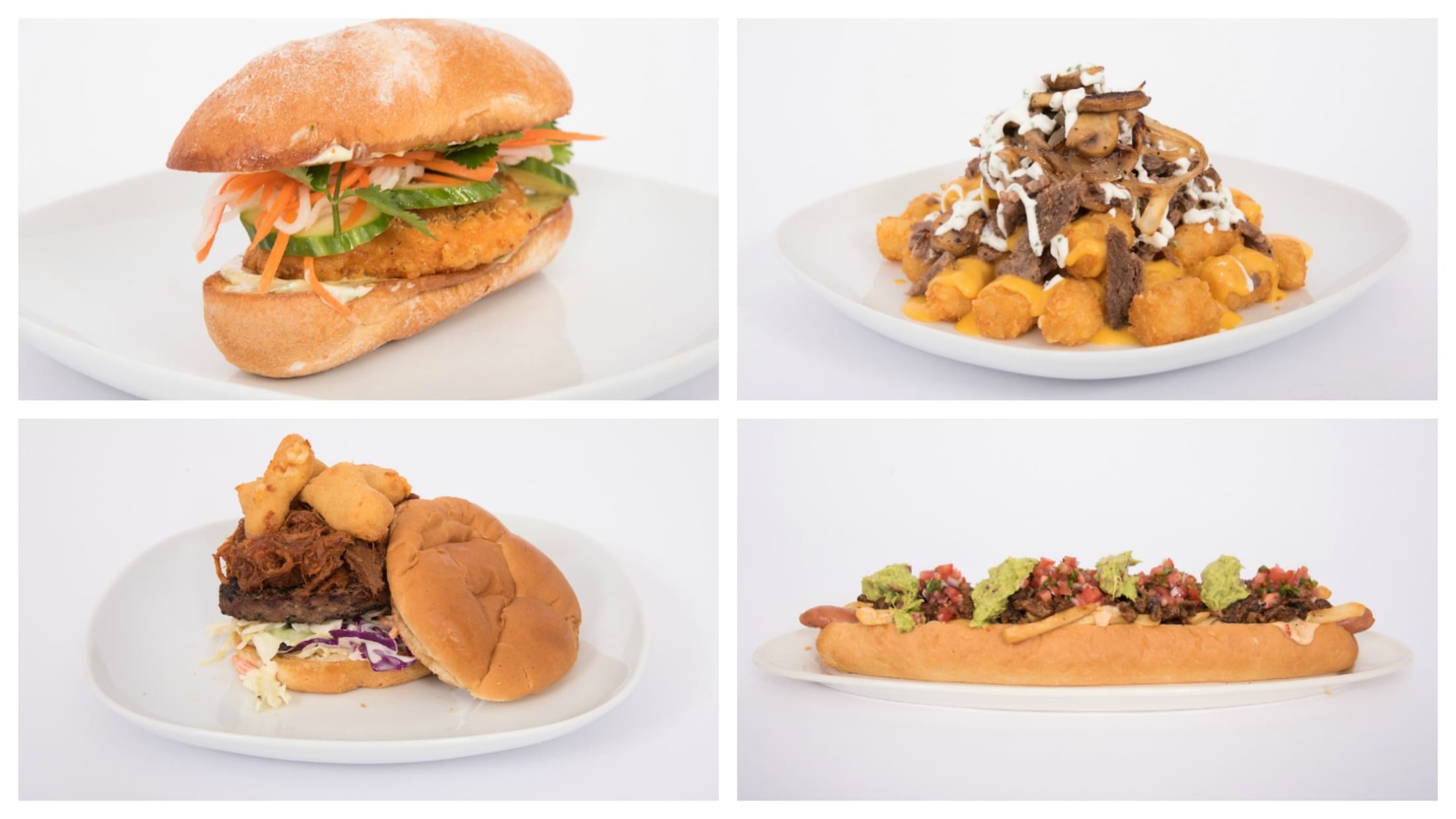 The D-backs may play in the desert, but Chase Field is anything but a food desert. The stadium, which has been the home to a bevy of hot dog options, including the cheeseburger dog, churro dog -- and, naturally, churro dog 2.0 -- have a host of new food options for this season.
So, loosen your pants, buy a plane ticket, and get ready to be very, very hungry, because here's what's on tap.
First up, the hot dog. But this time it's coming topped in carne asada. And french fries. And guac. And queso. And pico. Yes, it's the carne asada dog and I want it right now: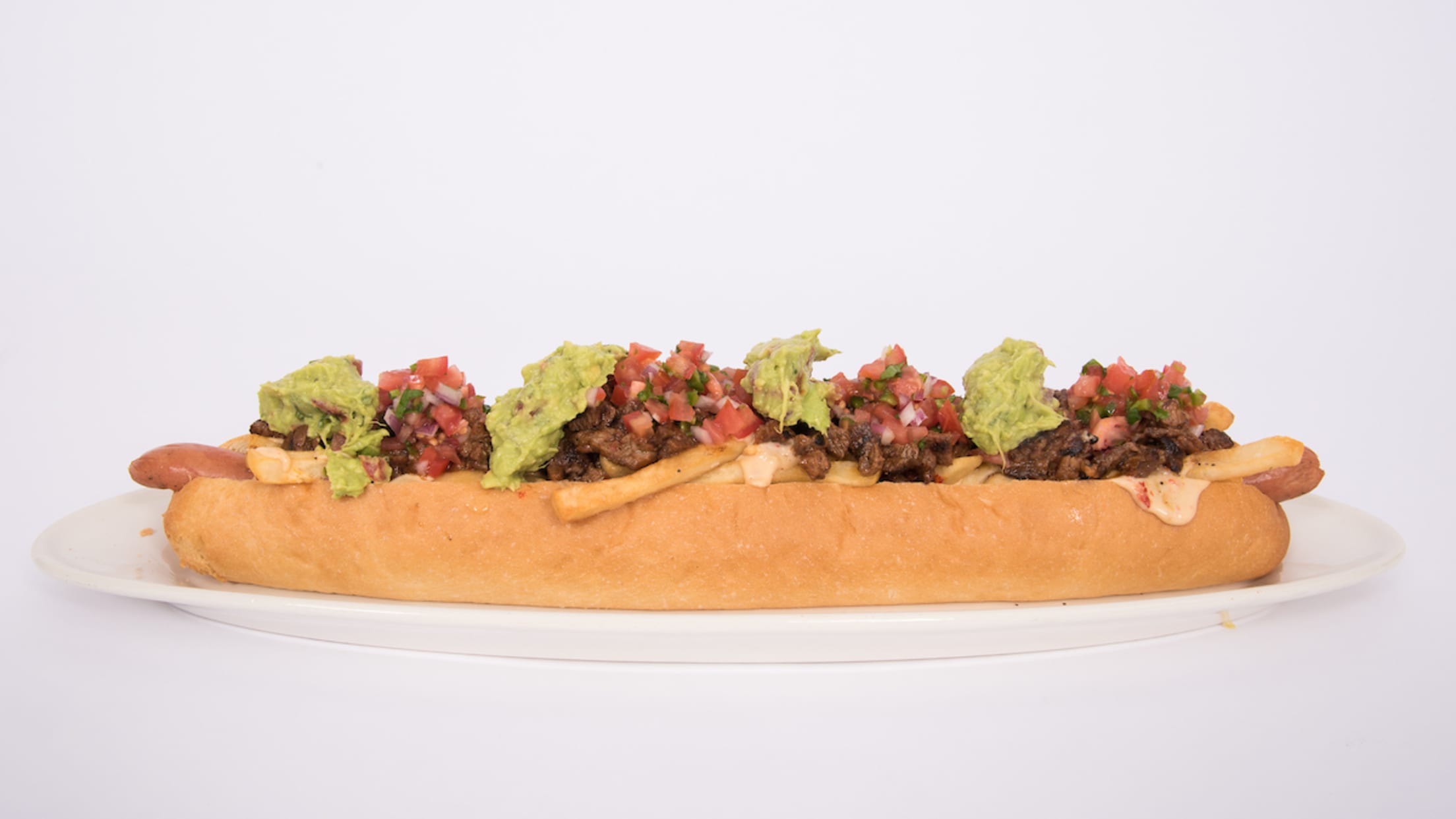 Maybe you want something on a bed of potatoes? Then the steak and ale tots are for you. These tots are topped in cheese sauce, Philly ribeye, onions, mushrooms and chive sour cream.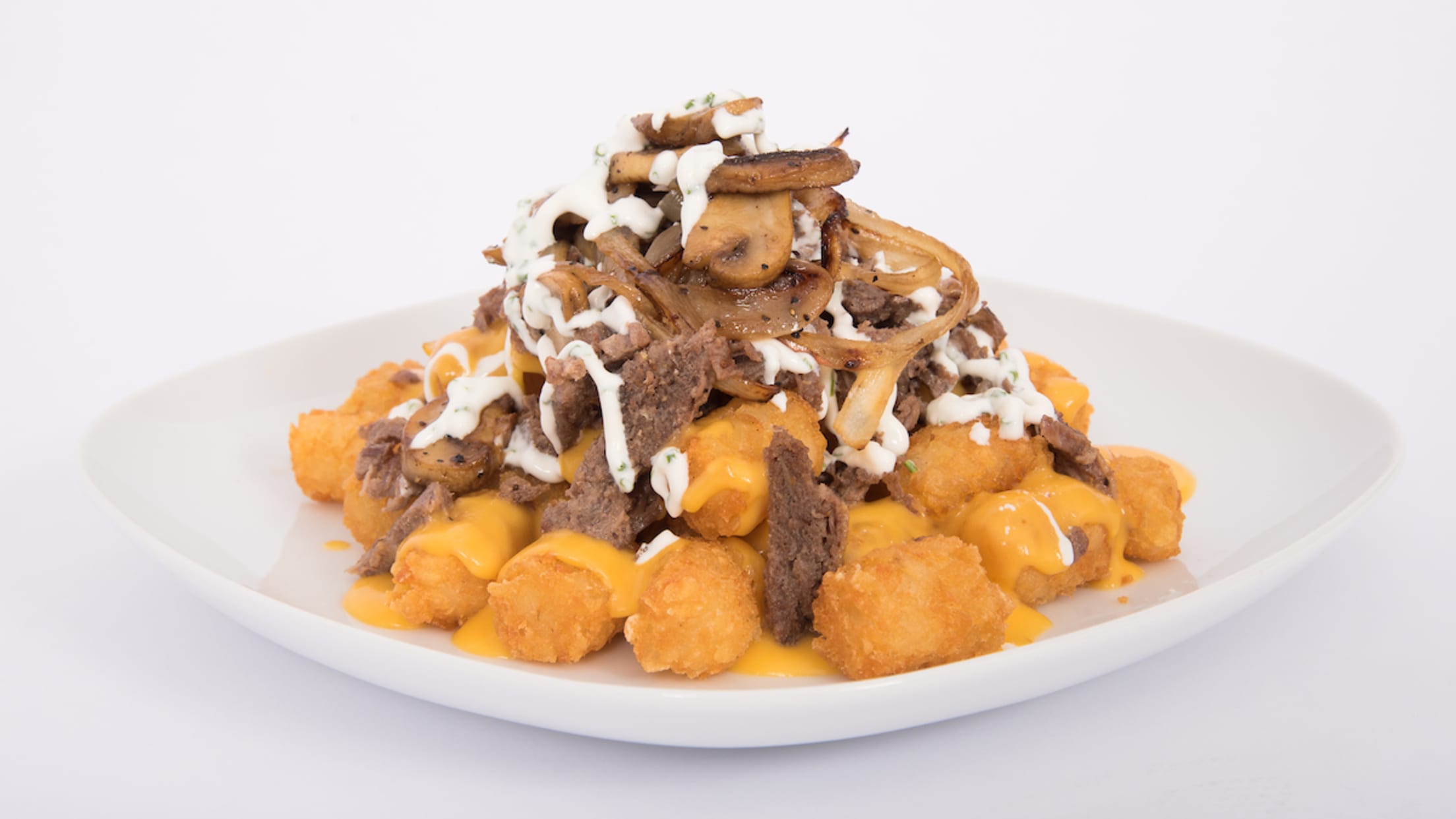 Of course, maybe you like your cheese in curds, rather than liquified as a sauce. That's fine -- you can then order the Curd & Q burger. That's a chuck patty atop a bed of cole slaw, with pulled pork and cheese curds atop it: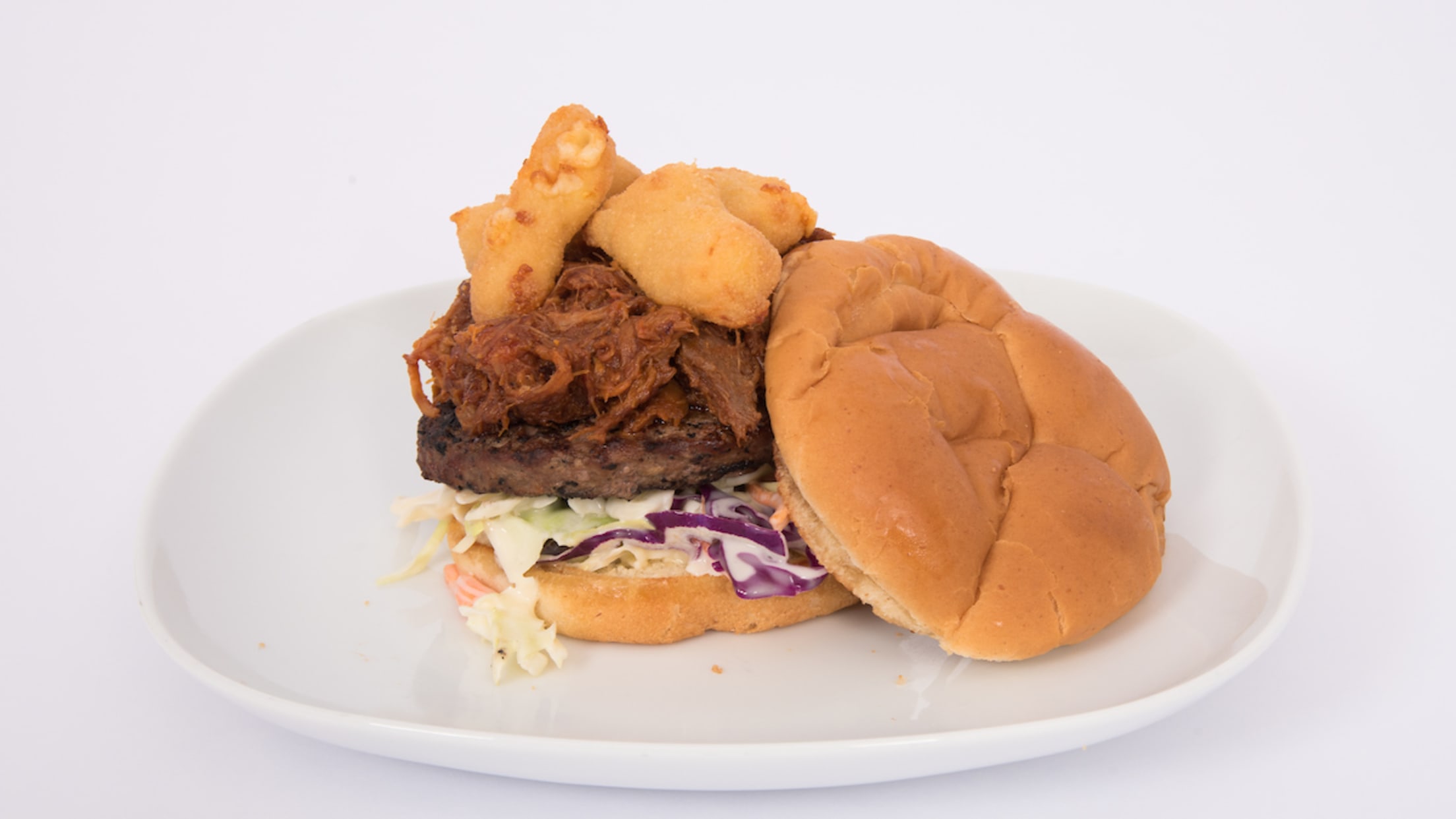 And if red meat isn't your style, then the fried chicken banh mi is for you. The crispy chicken filet is paired with pickled daikon and carrots along with a cucumber and garlic-cilantro aioli, all lovingly placed atop a hoagie roll.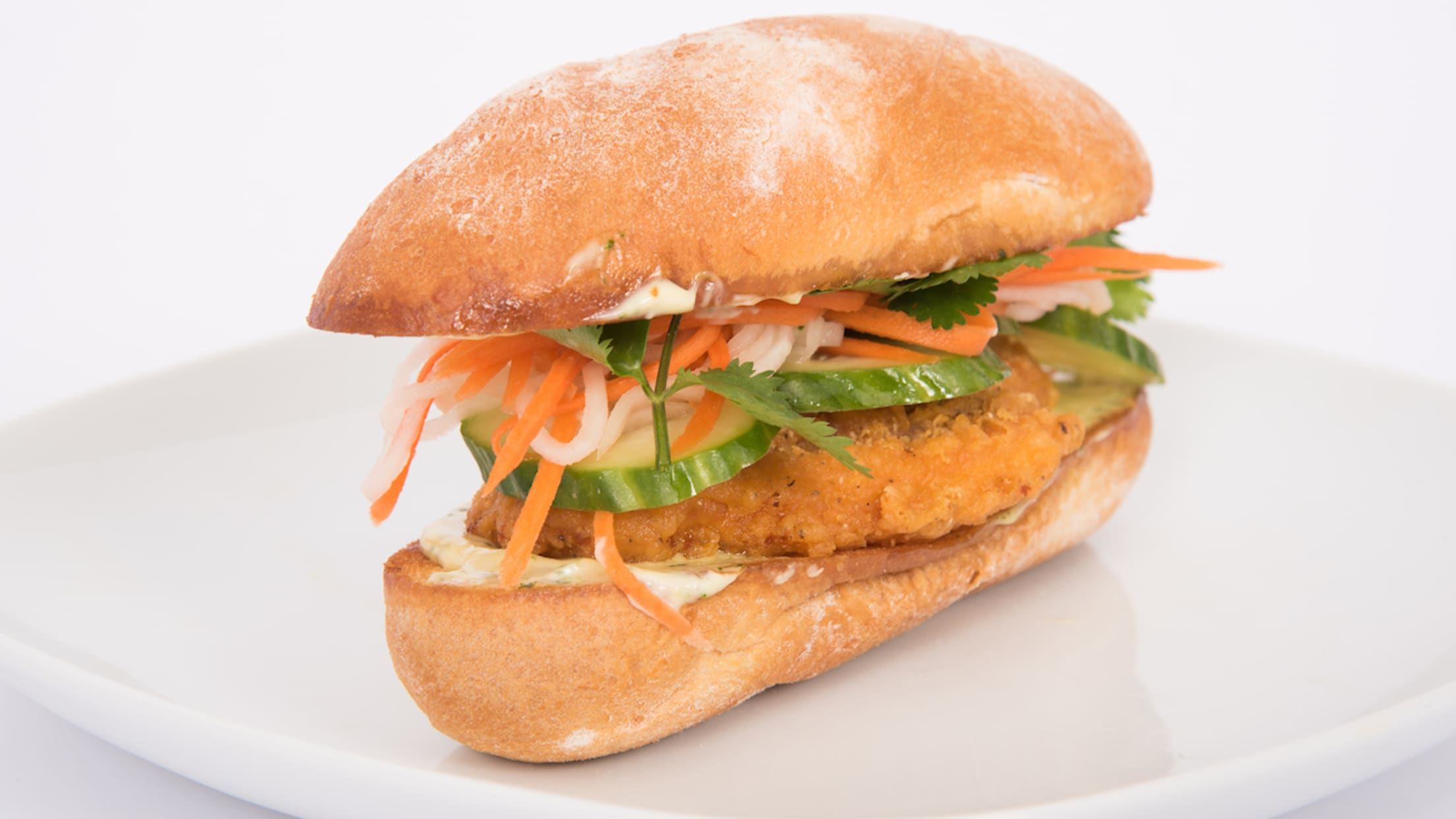 One word of warning before you try and eat all of these: Chew your food.