Here is every single active Canadian baseball player in Major League Baseball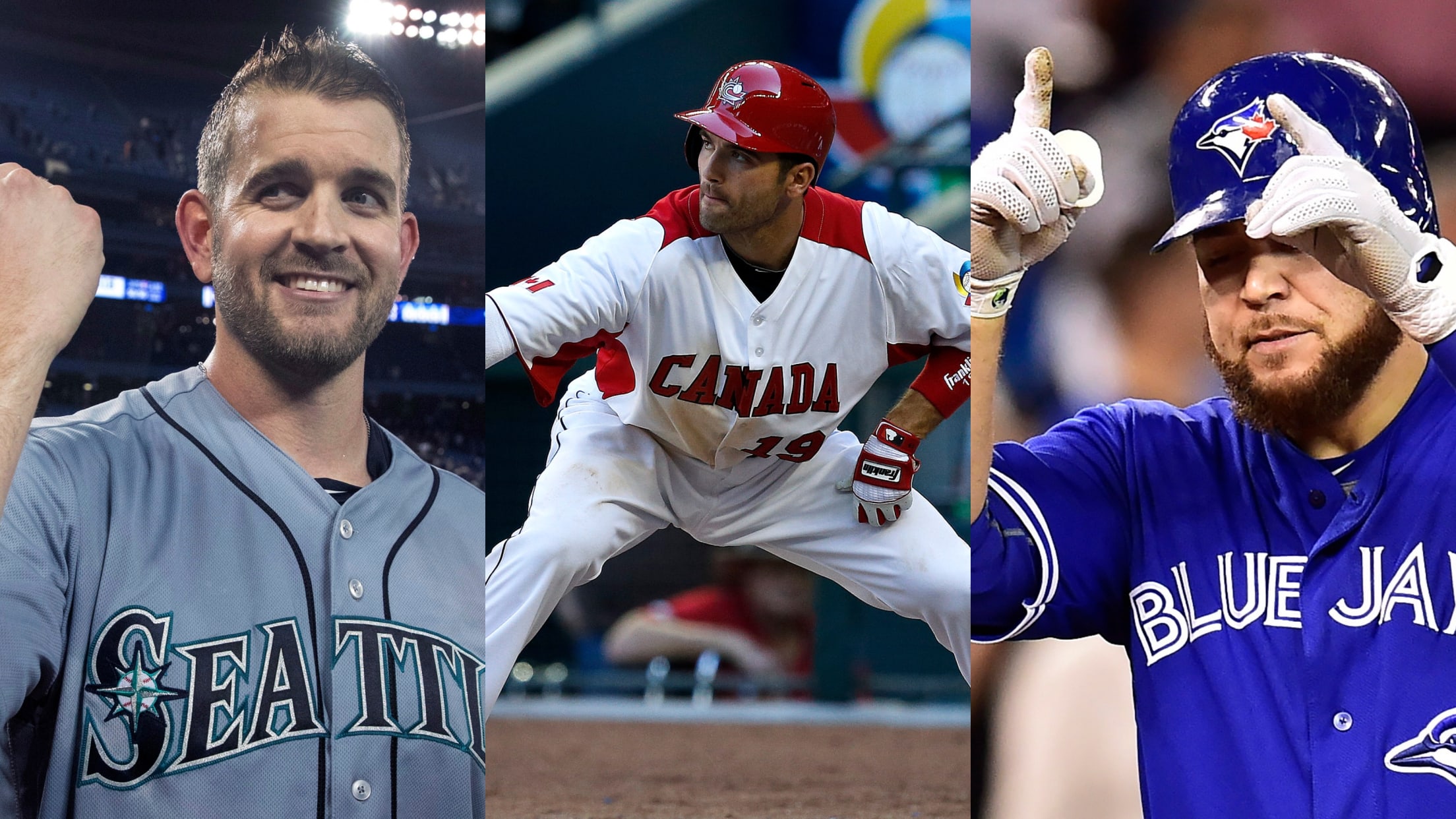 When the Yankees traded for James Paxton on Monday, they not only acquired a top-of-the-rotation starter, they also acquired one of the few Canadians currently playing in Major League Baseball. Between the Expos and Blue Jays, there has been an MLB team in Canada since 1969. Yet, only 11 Canadian-born players played in Major League games in 2018.
In honor of the Big Maple's blockbuster move to the Big Apple, let's take a moment to appreciate each and every Canadian in the Majors.
OF Jim Adduci
Adduci got his longest taste of the Majors in 2018, playing first base for the Tigers in the wake of Miguel Cabrera's biceps injury. In 176 at-bats, he hit .267 with three home runs.
P John Axford
Axford spent most of his 2018 season in his native country, pitching out of the Blue Jays bullpen. The 2011 National League saves leader showed off his patriotism by making a Canada Day playlist and had a 4.41 ERA in 51 innings of relief. Perhaps most importantly, he got to ride in a bullpen cart:
C Russell Martin
In 2018, Martin completed his fourth season with the Blue Jays. While the 35-year-old catcher has slowed down some from his days as an All-Star, the season did mark a significant milestone of Martin's career: He managed the Blue Jays in the final game of the season.
OF Tyler O'Neill
The strongest man in baseball had a strong rookie campaign for the Cardinals in 2018, hitting nine home runs and slugging .500 in just 142 plate appearances. Perhaps no home run was more impressive than his last when he walked it off against the Giants and his teammates greeted him at home plate and ripped his shirt off:
Tyler O'Unit with the #walkoff.

You're going to want to watch to the end. 😉 pic.twitter.com/8pEGN6uRD0

— MLB (@MLB) September 22, 2018
P James Paxton
Paxton became the second Canadian pitcher to throw a no-hitter when he held the Blue Jays hitless in his native Canada on May 8. But, even more impressive was the composure he showed earlier in the season when an eagle attempted to land on his shoulder.
P Nick Pivetta
The Phillies pitcher improved his strikeout rate, walk rate and ERA in 2018 and looks to be a part of a young Phillies team going forward.
OF Dalton Pompey
It remains to be seen whether the speedy outfielder will develop into a reliable Major League hitter, but even if he doesn't, his glove never ceases to impress.
P Mike Soroka
Before a shoulder injury ended his season, the 20-year-old rookie pitched well with a 3.51 ERA across five starts. The Braves' top prospect figures to be central to the success of the team's ridiculously young core that already reached the postseason in 2018.
1B Joey Votto
Everyone's favorite Canadian baseball player saw his contact and power numbers drop off a bit in his age-34 season, but since he remains Votto, he still led the National League with a .417 OBP and made his sixth All-Star team.
Little-known fact: He's also Canada's best salsa dancer.
P Rowan Wick
The former catcher and outfielder made his Major League debut in 2018 as a pitcher for the Padres, making 10 appearances as a September callup.
P Rob Zastryzny
The Cubs reliever only appeared in six games in 2018.
Honorable Mentions
1B Freddie Freeman
Both of Freeman's parents are from Ontario, though he was born in Fountain Valley, Calif. Despite being born and raised in the States, Freeman plays for Canada in the World Baseball Classic to honor his mother, who died from cancer. "I've heard it all, this and that," he said of playing for Team Canada. "That I'm a fake Canadian. I get that, believe me. But I am not fake when it comes to this."
P Jameson Taillon
Taillon was born in Florida and went to high school in Texas, but he still pitched for Canada in the 2013 World Baseball Classic because, like Freeman, both his parents are Canadian. The former top-10 prospect started 32 games for the Pirates in 2018 with a 3.20 ERA in 191 innings.
Next up
3B Vladimir Guerrero Jr.
The top prospect in baseball was born in Montreal while his dad was playing for the Expos. After posting a .978 OPS at Triple-A in 2018 after starting the season with an unfathomable .402/.449/.671 line at Double-A, Guerrero Jr. figures to be a key piece of the Blue Jays' offense in 2019.
Before reaching the Majors, he's already done well by his Montreal roots, hitting a walk-off home run at Olympic Stadium in March: