Eight years later, Stephen Strasburg's debut was every bit as electric as you remember
Here are just a smattering of quotes offered by scouts about Stephen Strasburg during his junior year at San Diego State:
- "He's a once-in-a-lifetime talent."
- "He doesn't need the Minor Leagues."
- "Stephen Strasburg is the best amateur pitcher I've ever seen."
- "The only pitcher I could even compare him to is Roger Clemens in his heyday. This is something you have to see to believe."
As a senior at San Diego's West Hills High, he was a non-prospect with a fastball that could barely touch 90 and such stark weight and conditioning issues that he flat-out told teams not to draft him. (None did.) Three years and one very intense strength program later, he'd morphed into a destroyer of worlds: He was the only amateur to make Team USA at the 2008 Olympics, an overwhelming ace who once struck out 23 batters in a single start against Utah -- not just the no-doubt No. 1 pick in the 2009 Draft but, one of the best pitching prospects in baseball history.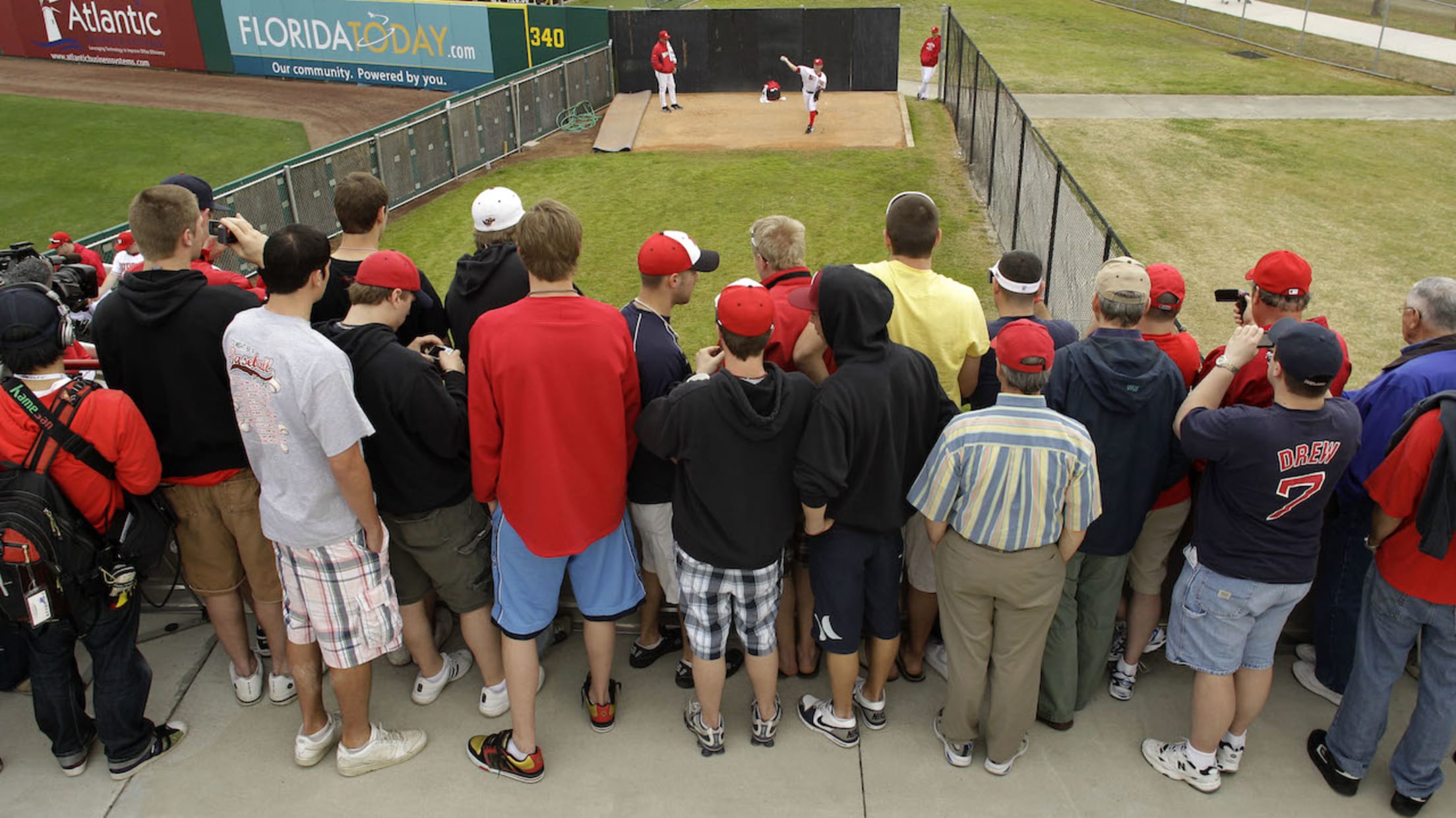 Strasburg breezed through 11 starts split between Double-A and Triple-A, posting a 1.30 ERA with 65 K's in 55 innings and prompting a teammate to nickname him "Jesus". At that point -- even though he was just 21, and even though he'd been a professional baseball player for less than a year -- the Nationals decided to make it official: On June 8, 2010, Strasburg would make his Major League debut at home against the Pirates.
It's hard to overstate how big of a deal Strasburg Day was. Washington rolled out a "New Era" ticket flex plan in his honor, and the attendance at Nationals Park that night -- a sold-out 40,315 -- was nearly 22,000 more than the team would draw the next night. And they were ready: Just listen to the reaction to his first career strikeout ... in the top of the first of a game between two last-place teams in early June.
The bar could not have been set any higher, but somehow, Strasburg skipped over it like it wasn't even there. It started with that hammer of a curveball:
Then came the triple-digit fastball:
And then, as the lineup turned over for a second and third time, he worked in the changeup -- not even Andrew McCutchen was safe:
In all, it was a masterpiece: seven innings, four hits, no walks and a Nationals-record 14 K's. The only blemish was a two-run homer from Delwyn Young in the fourth. Strasburg finished with a flourish, striking out the last seven batters he faced, and Washington rallied for three runs in the sixth to give him his first Major League win -- and his first Major League curtain call.
Of course, prospect of the century or not, he was still a rookie, and his new teammates were still going to treat him as such. So let's let the final image of his iconic debut be not the electric fastball or the physics-defying curve or the raucous home crowd, but something a bit different: Strasburg, postgame, right after being given two pies to the face and what appears to be a plastic silver Elvis wig. Because baseball: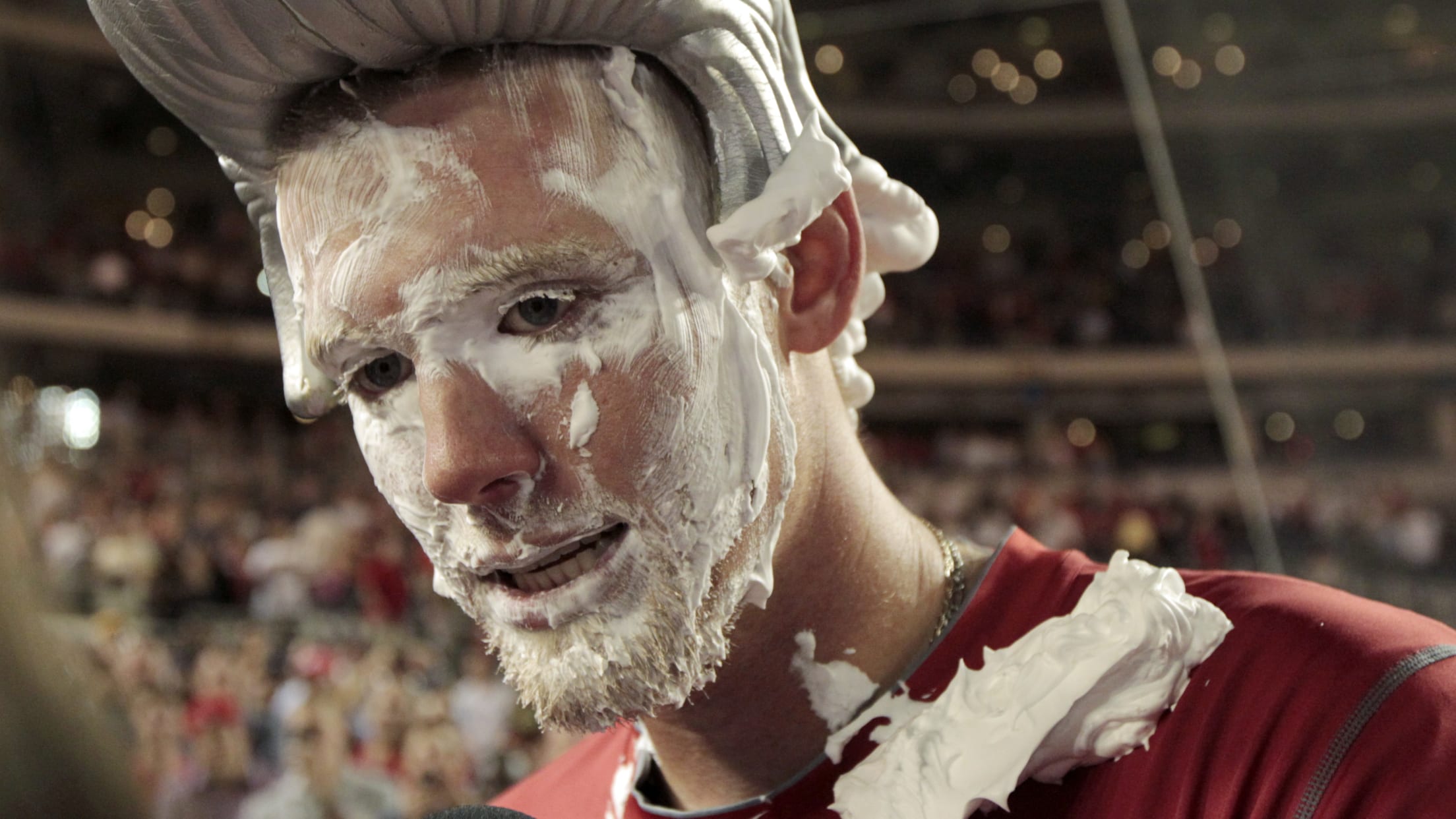 Teams in this article:
Players in this article: