Stephen Strasburg's curveball was so wicked, it made Jose Altuve's knees buckle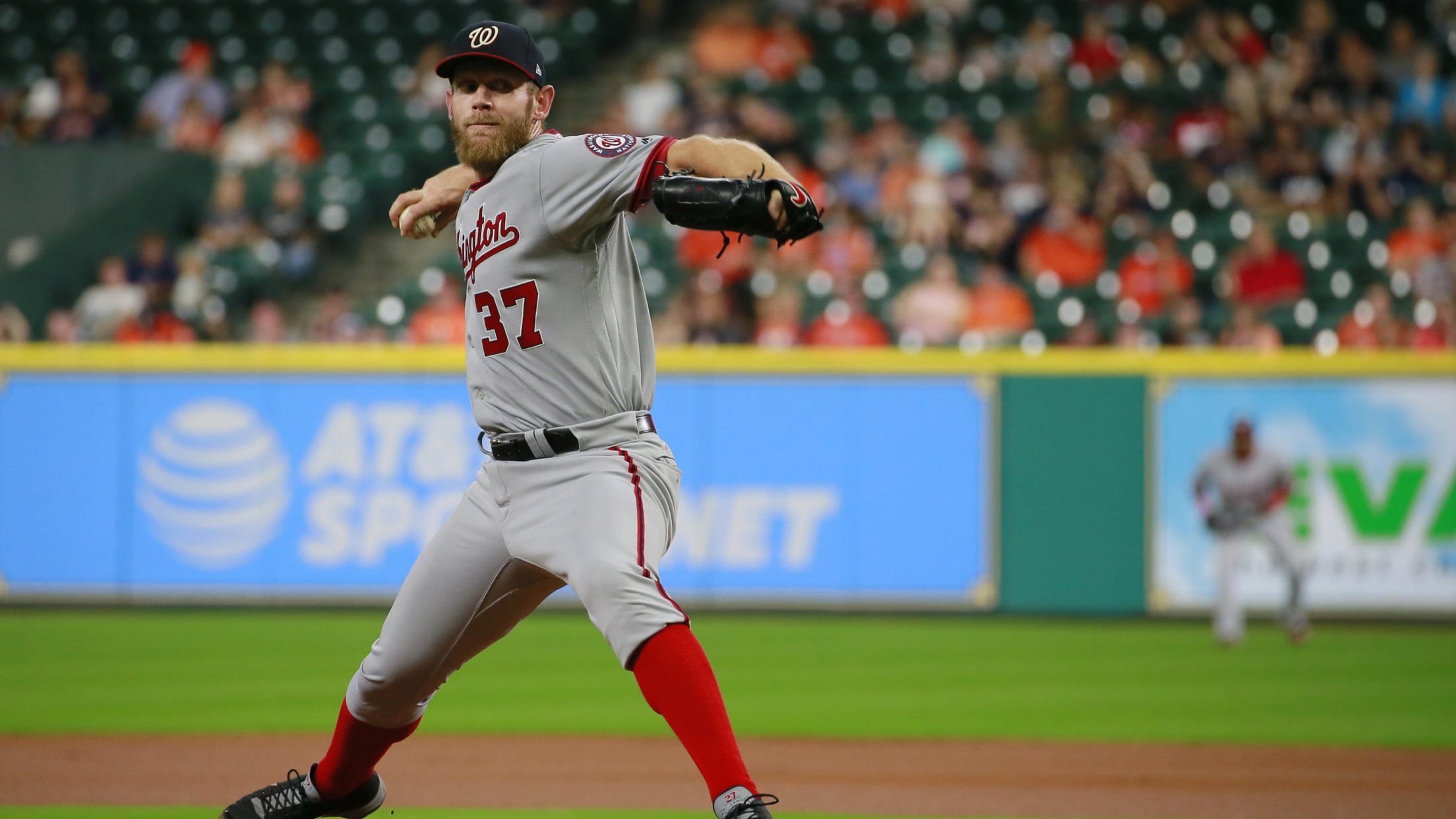 Washington Nationals' Stephen Strasburg delivers a pitch against the Houston Astros in the first inning of a baseball game Thursday, Aug. 24, 2017, in Houston. (AP Photo/Richard Carson) (Richard Carson/AP)
Some things cannot be explained. Nelson Cruz proved that recently when he live-tweeted a magic show that took place in the Mariners locker room. We still have no idea where the magician went, or how his assistant ended up in the chest … but you can watch the entire performance here if you're curious.
Another unexplained encounter happened on Thursday night when José Altuve faced Stephen Strasburg as the Nationals defeated the Astros, 5-4. This wasn't a magic trick, but Strasburg's sorcery in the form of a curveball.
As you can see, the second baseman's knees buckled as he watched the pitch cross the plate, striking him out. Any one of us would have been just as flabbergasted by the offering, but Altuve, in his next at-bat, redeemed himself with a single up the middle.
According to MLB.com's Andrew Simon, this pitch (3,022 rpm) and another to Josh Reddick in the following inning (3,028), were "the two highest curveball spin rates Strasburg has posted on a strikeout pitch since Statcast debuted in 2015."
Stephen Strasburg threw 8 of the 10 highest-spin curves @statcast has ever tracked from him tonight. One even made Jose Altuve look bad. pic.twitter.com/caqxIwUl3B

— Andrew Simon (@AndrewSimonMLB) August 25, 2017
But wait ... there's more.
The three-time All-Star's average curveball spin rate on Thursday night was 2,942 rpm, compared to his season mark of 2,789. Strasburg, through six scoreless innings against the Astros, gave up three hits on one walk and seven strikeouts.
If you are still watching this GIF on repeat, we don't blame you.
Teams in this article:
Players in this article: