This powerful Astros lineup deserves a nickname, and we need your help giving them one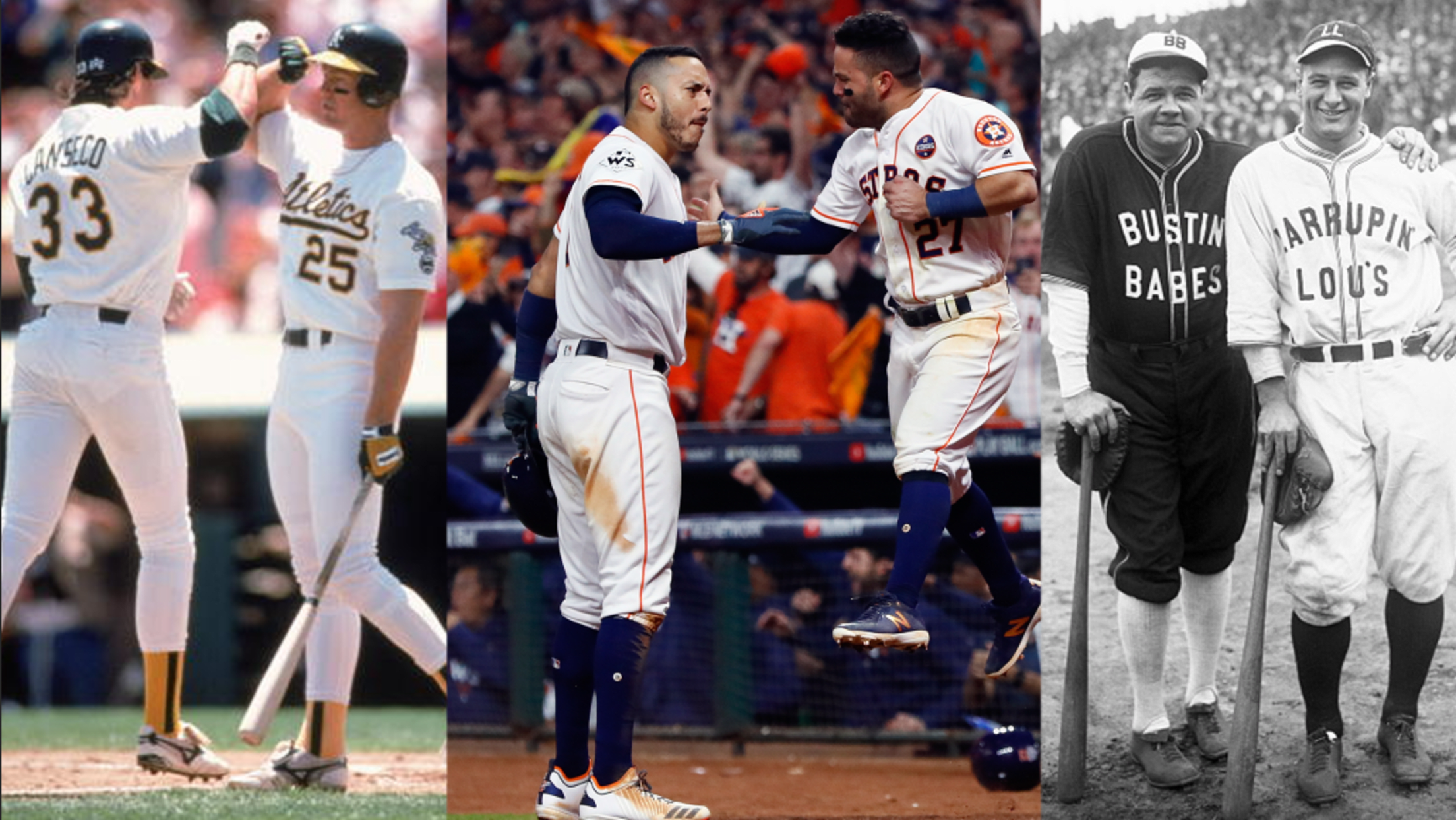 Just in case you weren't yet convinced that Sunday night's World Series Game 5 was an all-time bonkers baseball game, here's another stat for you: The Astros' quintet of long balls Sunday night made them only the third team in baseball history with five or more dingers in a single World Series game. The other two teams? The 1928 New York Yankees and the 1989 Oakland Athletics.
In Game 4 of the 1928 World Series against the Cardinals, the Babe Ruth-led Yankees smashed five dingers to sweep the series. Ruth himself hit three of those five homers on the day, while Lou Gehrig and Cedric Durst each smashed one of their own.
The 1989 A's equaled that mark in Game 3 of the 1989 World Series against the Giants, as Dave Henderson blasted a pair of round-trippers alongside three other taters from his Oakland teammates. Current Dodgers pitching coach Rick Honeycutt actually pitched in that game, tossing a scoreless eighth inning to give the A's a 3-0 Series lead.
While the current Astros lineup certainly matches up to their five-dinger compatriots, they're very much lacking in one glaring area: They don't have a nickname.
The Yankees earned their "Murderers' Row" moniker in 1927, but it very much stuck with the team for that 1928 season -- and the "Bash Bros." was a fantastic nickname for that 1989 Athletics team. Now that Houston's lineup has joined the quint-homer squad, it's about time we came up with a nickname for them.
The Orange Crushers? The Lineup of Destiny? The Hinch Hitters? I'm sure you can do better than those, so comment your suggestions below -- or tweet them @Cut4.