Watch all three walk-off grand slams from the last week in one spot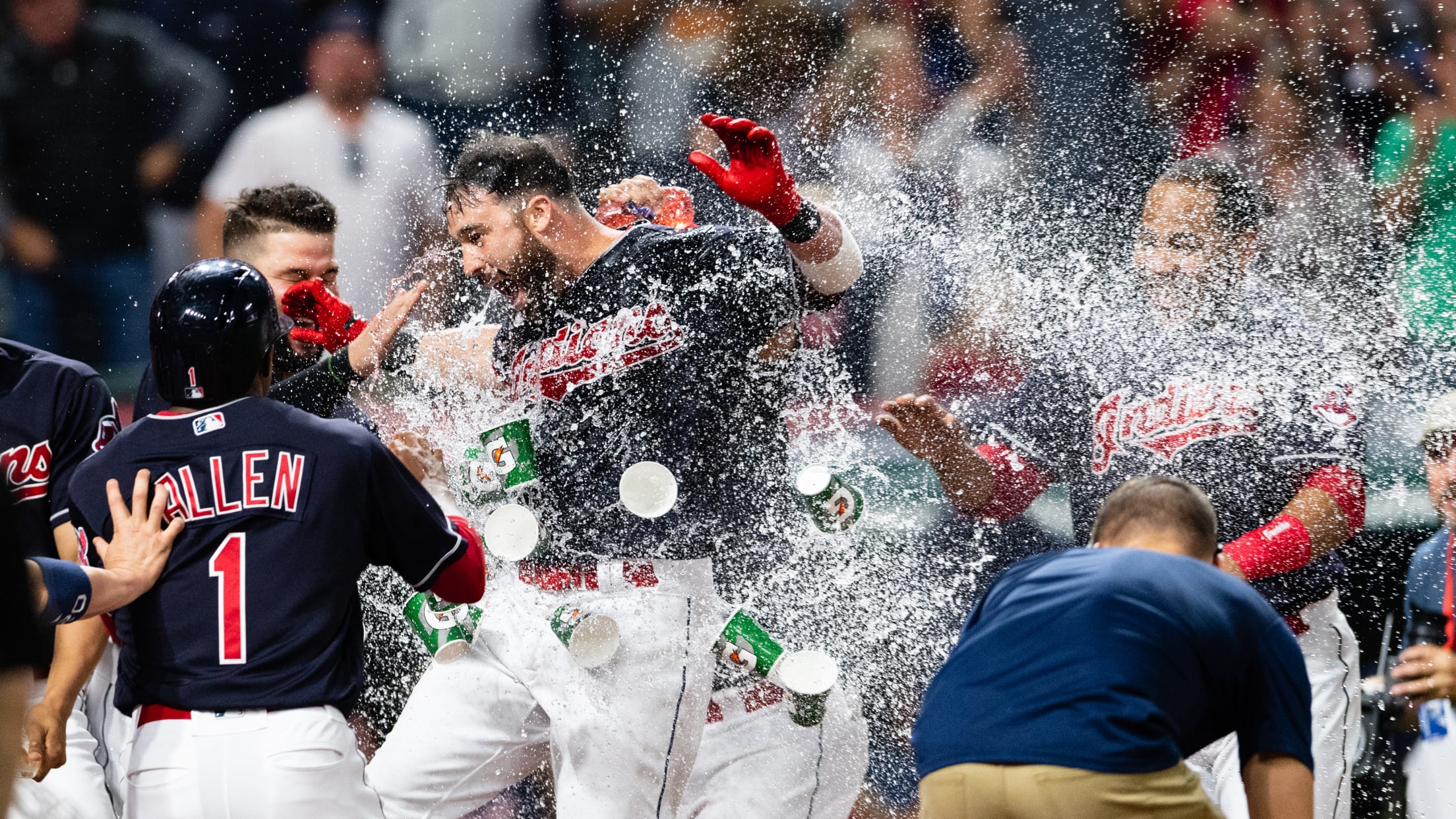 (Jason Miller)
When you think of the best way a baseball game can end, the walk-off grand slam is up there with a diving catch to preserve a perfect game and aliens landing on earth and demanding an audience with Mike Trout. This week saw three games end with a walk-off slam. That's pretty good considering there have only been nine walk-off grand slams all year -- breaking 2002's record for the most walk-off slams in a single season.
So, just in case you weren't around the last week, here are the big slams from the last seven days:
Salvador Perez lets everyone saunter around the bases
The best home runs are those that don't even make the outfielder move. After Whit Merrifieldtied the Twins at 4 in the bottom of the ninth with a single, Perez came to the plate and launched an outside slider over the center field wall. The outfielders simply hung their heads while the baserunners lifted their arms in joy. That's a no-doubter.
Francisco Mejía gives a hint of the future
When the Padres acquired Mejia at the Trade Deadline for Adam Cimber and Brad Hand it was with an eye for moments for like these. A top prospect in the Indians system, Mejia has been known for his excellent bat to ball skills. With the Rangers and Padres tied at three, Mejia used a whiplash, almost-one-handed swing to drive the ball over the fence and give the Padres the win.
The future is here.
Jason Kipnis' 1,000th hit
Cleveland had been shutout for 8 1/3 innings by the White Sox. But then, the Indians showed why they're the AL Central champions. Sitting on 999 hits, Kipnis lifted Ian Hamilton's pitch over the right-field wall for the game-winner. He then put the walk in walk-off by strolling a few steps down the first-base line before going into his trot:
While this stretch is pretty great, there were four walk-off grand slams between July 6-15. It pays to watch games until the very end.
Teams in this article:
Players in this article: