The Eugene Emeralds won the Northwest League title in the best way possible: With a walk-off balk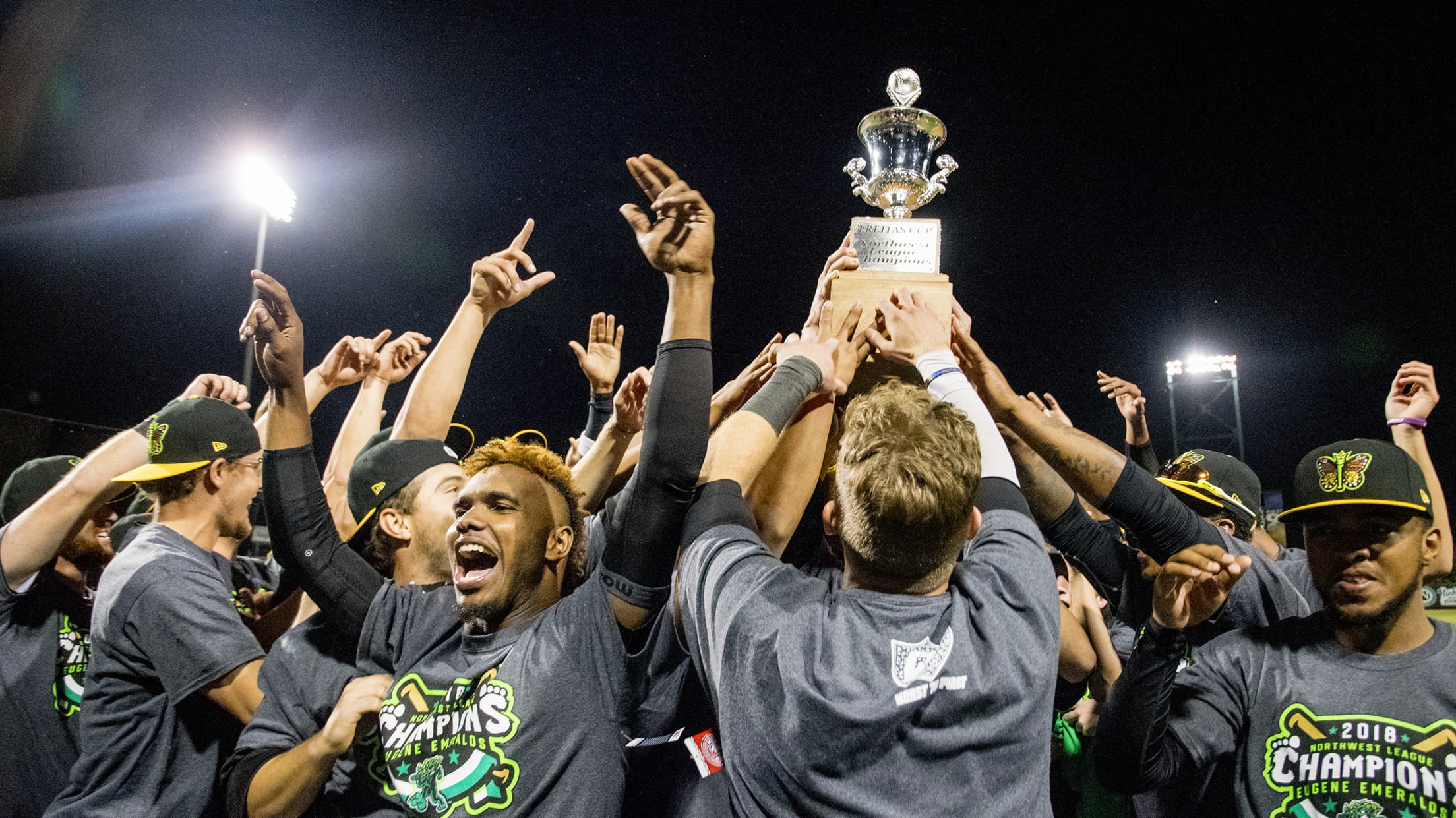 It's a moment every baseball-loving kid dreams of: Bottom of the ninth of the championship game with two outs and the bases loaded. The dreamer imagines hitting the grand slam and rounding the bases, a smile plastered on their face. The realist (or pessimist) is hoping the pitcher makes a mistake with, say, a balk.
For the Eugene Emeralds, the Cubs' Class A Short Season team, that's exactly how they won their second championship in the last three years. With the bases loaded and the game tied at 2 in the bottom of the ninth, the Emeralds' Nelson Velazquez stepped to the plate. He didn't have time to get too nervous because the Spokane Indians' Emmanuel Clase stumbled on his first pitch to balk in the title-winning run.
If you thought the celebration would be muted because of the circumstances over the ending, you'd be wrong. Velazquez -- who appears to have matched his braces to the team's electric green logo -- hurled his bat into the air to celebrate, and the dugout streamed onto the field.
The walk-off balk to win the Northwest League Championship!!! #GoEms #BalkOff #FlytheW pic.twitter.com/s9p2ssdoGy

— Eugene Emeralds (@EugeneEmeralds) September 12, 2018
It was a completely unexpected victory for the Emeralds, too. Known as the "Bad News Ems" after finishing with the Northwest League's worst regular season record at 31-45, they made the playoffs by winning the second-half Wild Card, as the league splits the season into two halves. The team then proved that once you reach the postseason, anything is possible.
It's a story that should be familiar to most of the team. 20 of the Emeralds' players were on last year's AZL Cubs team, who won the Arizona League title despite starting the season 12-29, and finishing fourth-worst in the 15-team league with a 25-31 record. (They won 13 of their final 15 games to win the second-half East Division crown, though).
Sure enough, Velazquez was a central figure in the championship, too. Pacing the team with eight home runs, Velazquez knocked in an important two-run single to kickstart a four-run rally that pushed the team to victory.
The future of the @Cubs and the new #AZL champions #Milb pic.twitter.com/atRBkXbrcR

— Sande Charles (@sandecharles) September 8, 2017