Tiger Woods once took BP with Ken Griffey Jr. and the Mariners before 'Turn Ahead the Clock Night'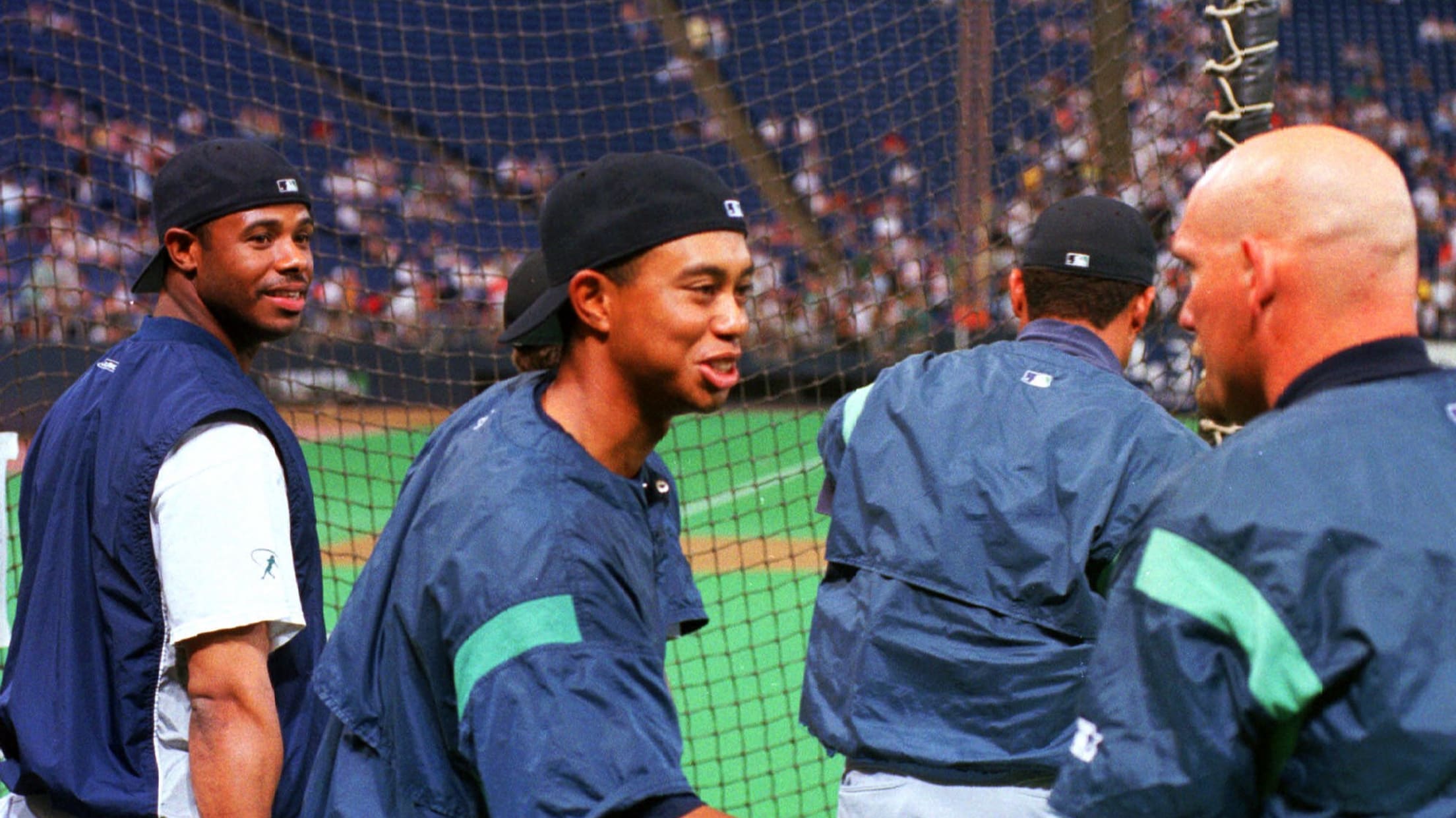 Tiger Woods is making his first Masters appearance since 2015 this week -- the course he turned into his personal playground more than 20 years ago. Tiger won three other tournaments that year, one more in 1998 and another eight in in '99, including the PGA Championship.
During that '99 season, the 23-year-old phenom took a break from dominating the PGA Tour to hang out with his friend, and neighbor (!) Ken Griffey Jr. Griffey and the Mariners were in Minneapolis to take on the Twins, and Tiger decided to throw on a backwards hat and an M's windbreaker to take some BP. We know we posted the photo above but it's just too 1990's surreal to not post again.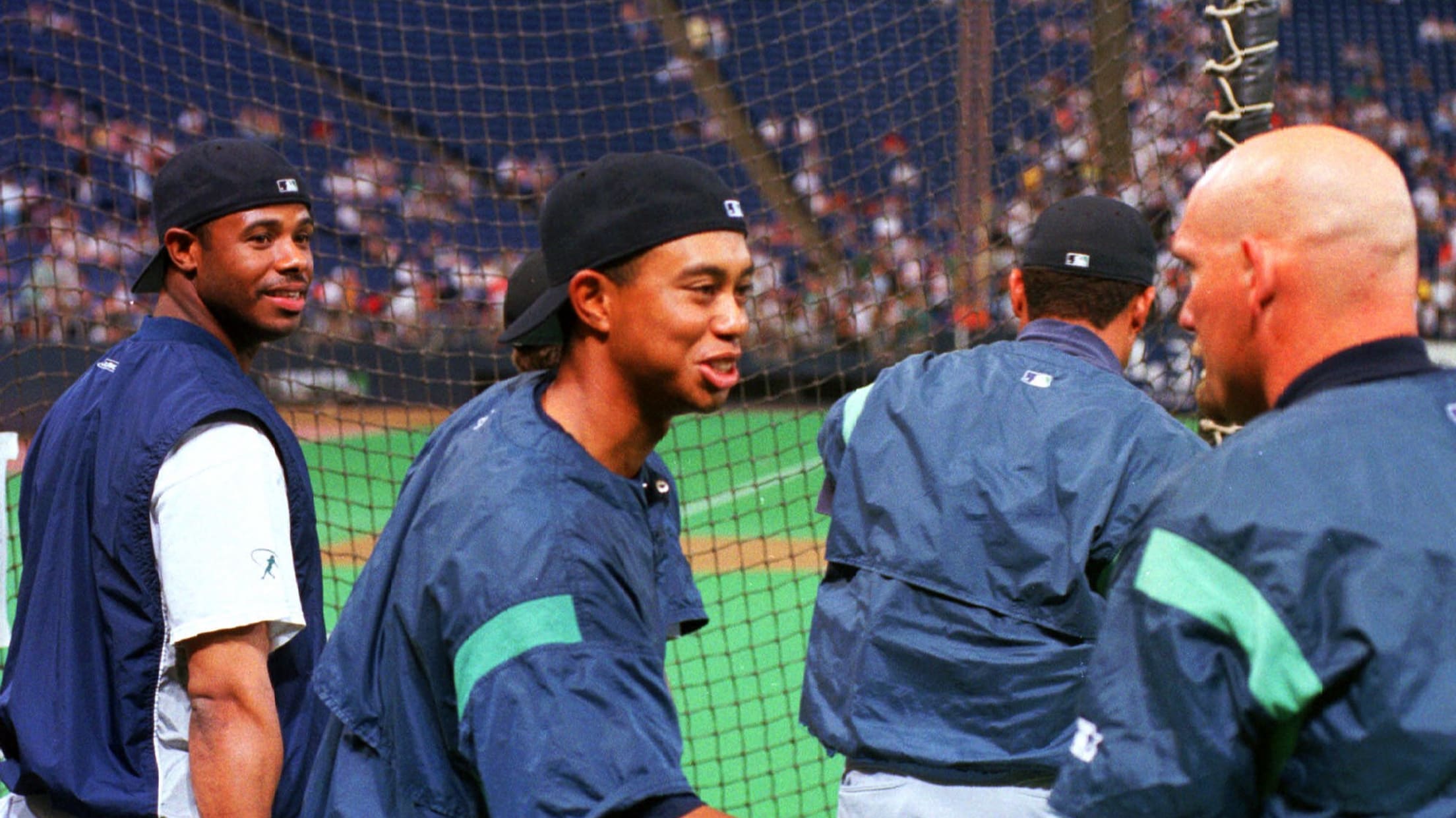 Yes, that's Tiger Woods shaking Jay Buhner's hand as a smiling Ken Griffey Jr. looks on. Junior, 29, had a typical 31 homers, 86 RBIs and .306/.398/.609 slash line up to this point in the season. He would go on to lead the league with 48 dingers and knock in 134 runs.
As far as Tiger's BP, things did not go so well. The Kitsap Sun had the details from the night:
"Golfer Tiger Woods, a friend of Griffey, took batting practice with the Mariners before the game and found it more difficult to hit a moving ball than a stationary one. He took about 25 swings and managed to get only three or four out of the infield, although he did hit one pitch to deep center."
The Mariners lost the game -- a 'Turn Ahead the Clock Night' promoted game -- 10-3. Griffey had a single and two RBIs, but starter Gil Meche and reliever Bob Wells could not contain the potent Twins lineup. Corek Koskie had a homer and four RBIs, while Jacque Jones had three hits and a two-run shot.