Tigers' Class A affiliate to mock Darth Vader's failures with Han Solo-in-carbonite jerseys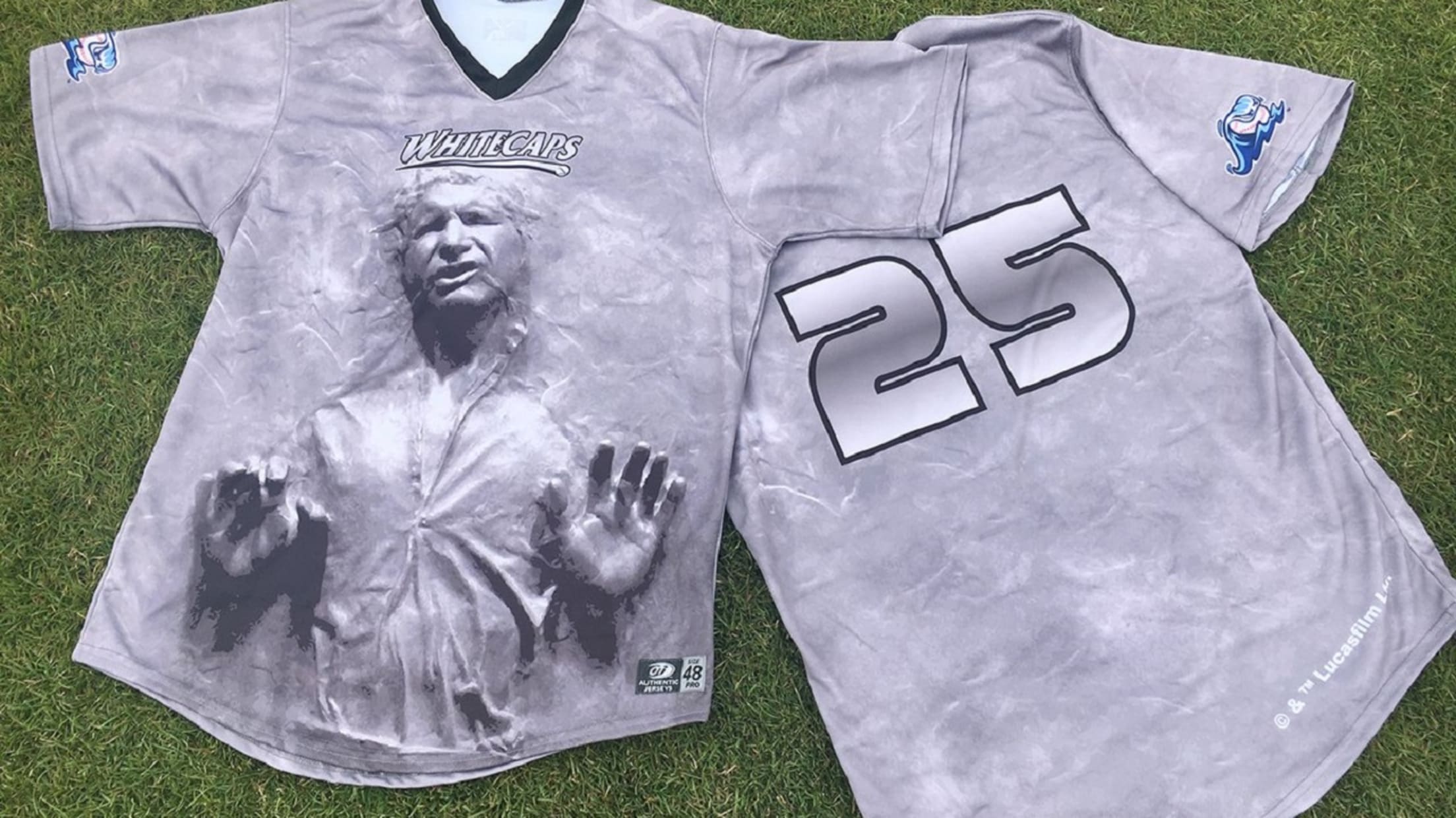 Minor League teams wearing special theme jerseys is nothing new, as we've seen affiliate clubs go to great lengths to stand out this season, from appearances from former Nickelodeon stars to gearing an entire night around a vegetable.
The Tigers' Class A affiliate West Michigan Whitecaps, though, have elevated the competition as far as Star Wars-themed jerseys are concerned, which is saying alot considering how much Star Wars-related activities have hit the diamond in recent memory.
This weekend, the team will wear special jerseys depicting Han Solo frozen in carbonite, a fate that befell the rogue space pilot -- and, some have claimed, unkempt nerf herder -- in The Empire Strikes Back:
Whitecaps will be wearing these Han Solo jerseys tomorrow for Star Wars Night! #StarWars #wcaps pic.twitter.com/0Jjqv6ReK4

— West Michigan Whitecaps (@wmwhitecaps) July 8, 2016
That previous sentence -- as well as this themed jersey -- is riddled with spoilers for anyone that hasn't seen the film, but then again it came out almost four decades ago and you basically have no business being on the Internet if you're trying to avoid spoilers about the original SW trilogy, so ...
Anyway, back to the Whitecaps' homage. The club informed interested @ repliers on Twitter that they plan to put the jerseys up for purchase in some fashion after the game:
Some will be for sale after the game. Stay tuned on how they will be sold.

— West Michigan Whitecaps (@wmwhitecaps) July 8, 2016
Darth Vader may not have fulfilled his desire to freeze Luke Skywalker in carbonite, instead only getting to (temporarily) test the process with Solo, but you could have a chance to get your hands on your own Solo-in-carbonite forever ... something ol' Darth wasn't able to do). Just keep an eye on the club's Twitter handle for more details.
Because if you're anything like us, you'd love to add this to your collection, right?
We thought so.