Today in Baseball History: Larry Hisle becomes the first DH in Major League history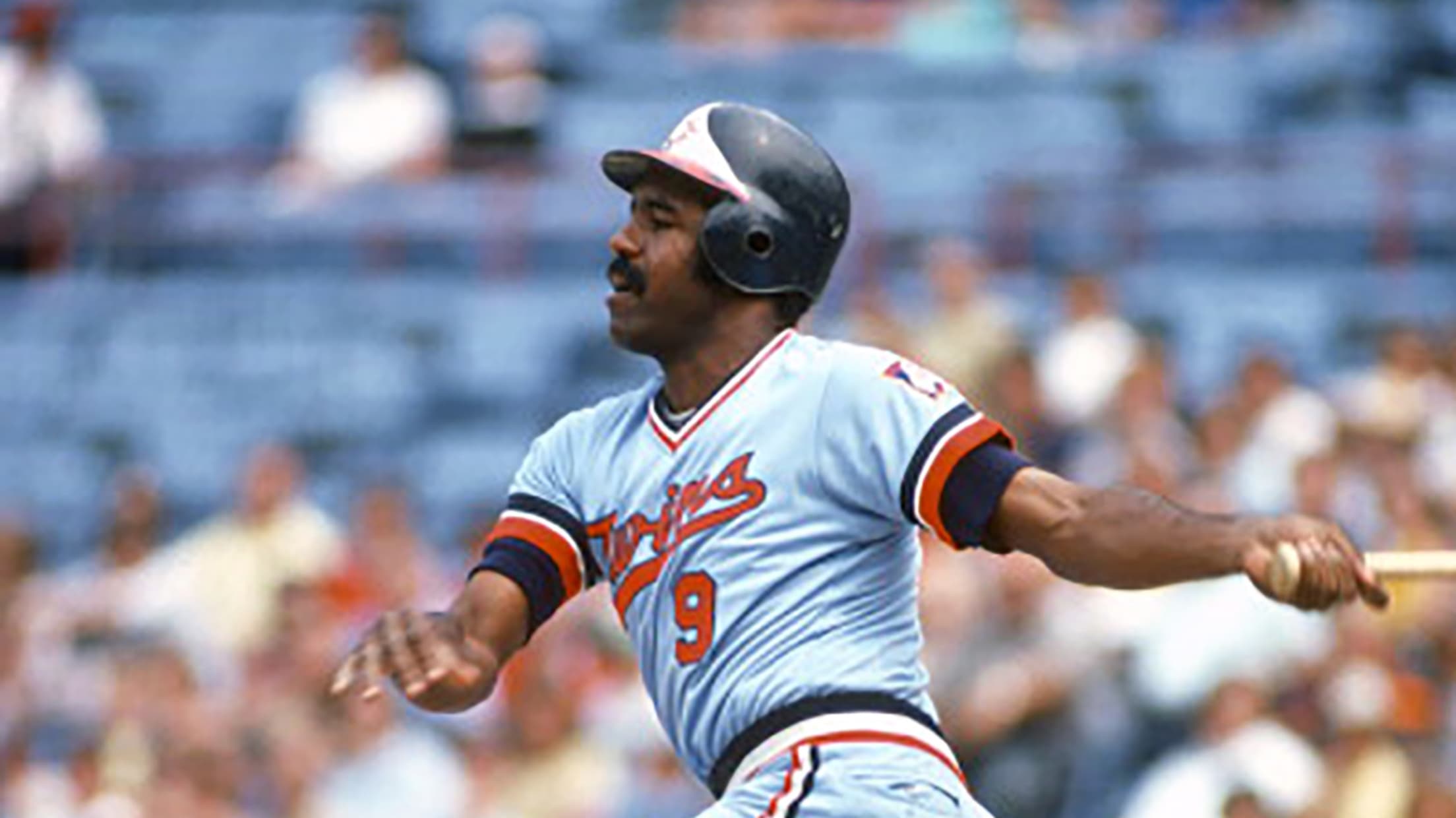 BALTIMORE, MD - CIRCA 1974: Larry Hisle #9 of the Minnesota Twins bats against the Baltimore Orioles during an Major League Baseball game circa 1974 at Memorial Stadium in Baltimore, Maryland. Hisle played for the Twins from 1973-77. (Photo by Focus on Sport/Getty Images) (Focus On Sport/Getty Images)
In the winter of 1972, the Twins were looking for upgrades. Coming off of a 77-77 record and a third-place finish that season, there were plenty of holes on the roster, including in the outfield and at the top of the lineup. Minnesota decided to fill them both by making a splash, trading for Cardinals center fielder and former top prospect Larry Hisle. Hisle would be a solid contributor over five seasons with the Twins, playing in 662 games and hitting 87 home runs. But he'd earn his place in baseball history thanks to an accident of fate that collided him with "the most basic change in rules since 1903" -- on March 6, 1973, Larry Hisle took the first at-bat as a DH in the history of the game.
While Minnesota was trading for Hisle, MLB's owners were debating a radical new idea -- adding a 10th player to the lineup, whose sole responsibility was to hit for the pitcher. The logic was simple: Both offense and attendance had been in decline, and the game was in need of a boost. After years of back-and-forth, the American League voted to add the designated hitter at a meeting in Chicago in January 1973, while the National League declined to add the extra position.
It just so happened that the first Spring Training game in the AL that year fell to the Twins. But Minnesota had plans for Hisle in the outfield, and he was penciled in as the center fielder as camp got under way. At least, until the morning of the first game, when Hisle injured his toe after tripping over a chair while horsing around with his son. Manager Frank Quilici still wanted to get his new player some swings, though, so he decided to leave him in the lineup at this newfangled DH spot. And while there had been designated "pinch" hitters used in Spring Training games as a trial since 1969, this was the first time a player batted as a DH under the new rule.
As for the actual game? Hisle took to his position pretty well: He hit two home runs and drove in seven on the day.
While Hisle was the first to suit up and then sit on the bench in between at-bats, he would return to the outfield for the season, never batting in the DH spot in a regular-season game until 1975. The first full-time DH to make his appearance in a regular-season game was the Yankees' Ron Blomberg. Batting against the Red Sox on Apr. 6, 1973, Blomberg drew a bases-loaded walk to drive in a run. Not bad for the first plate appearance by a designated hitter.