Jimmy Kimmel's love affair with the Mets has culminated in his very own Topps card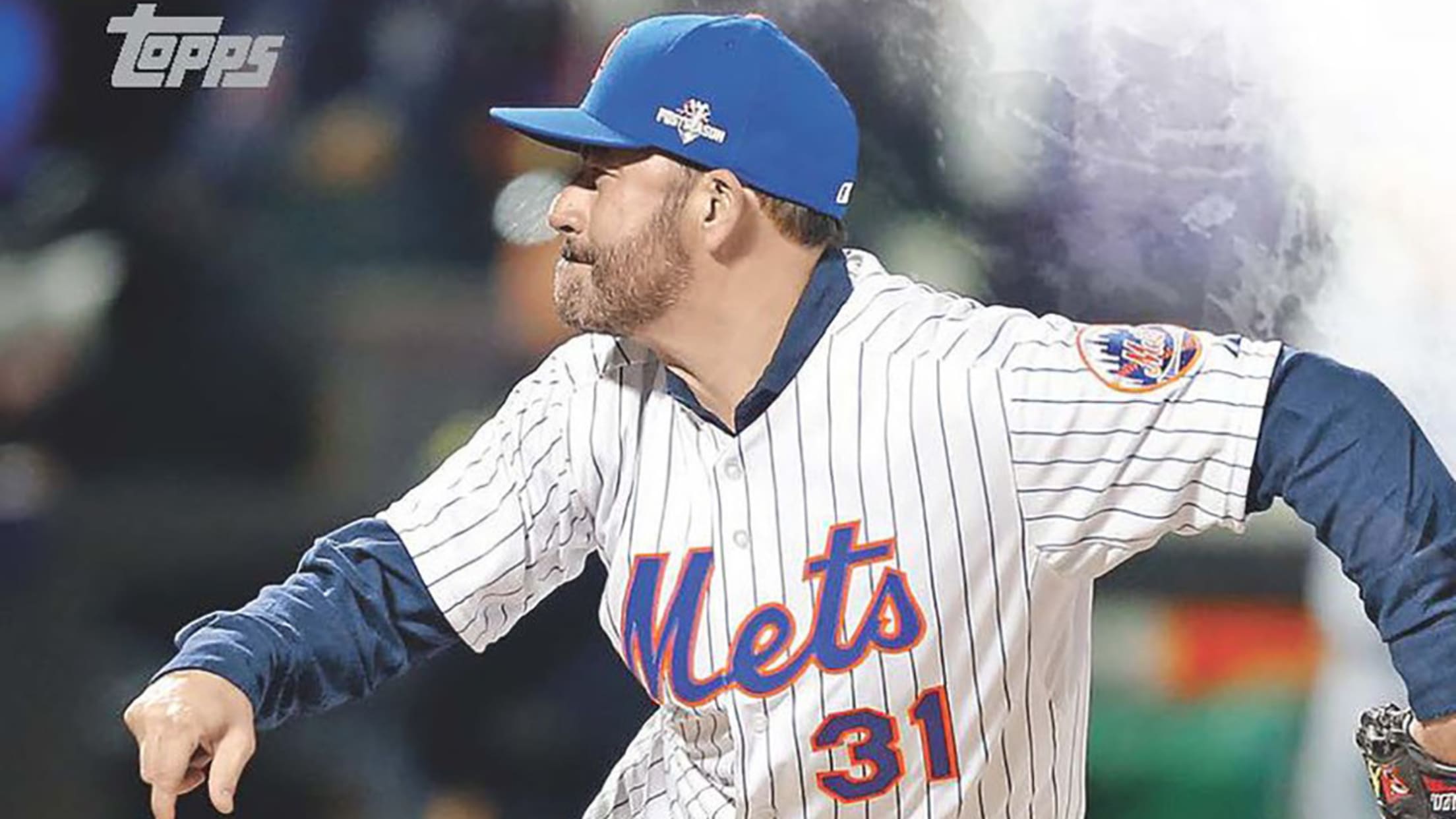 Sure, he might spend most of his time ruining Halloween for children everywhere and providing celebrity-tweet therapy, but above all, Jimmy Kimmel loves the Mets -- he even told us that the team "made me the man that I am today."
You might have heard that 2015 was a pretty good year to be a Mets fan, what with the team reaching its first World Series in 15 years and all. And, befitting a man with his own late-night show, Kimmel got to make the most of it: He trolled Bill Murray, got to hang withDavid Wright, Matt Harvey and Jacob deGrom and even willed the Amazins to NLCS victory with his excellent first-pitch form.
But none of those once-in-a-lifetime fan moments could compare to the honor that Kimmel received on Thursday: Topps put him on his very own Mets card.
Being on a baseball card might be the most exciting thing that has ever happened to me @ToppsCards @Mets pic.twitter.com/JQGJ136l2s

— Jimmy Kimmel (@jimmykimmel) June 16, 2016
"The most exciting thing that has ever happened to me?" Sure, your own baseball card is nice and all, but Public Enemy is just sitting here wondering why it has to be this way.
Backstage at #KimmelinBrooklyn - NEW show tonight with @PublicEnemyFTP #ManPlansGodLaughs #PEFTP 11:35|10:35c #ABC pic.twitter.com/5NunDXHd6P

— Jimmy Kimmel Live (@JimmyKimmelLive) October 23, 2015