Trevor May compared playing in Fortnite event to pitching on the mound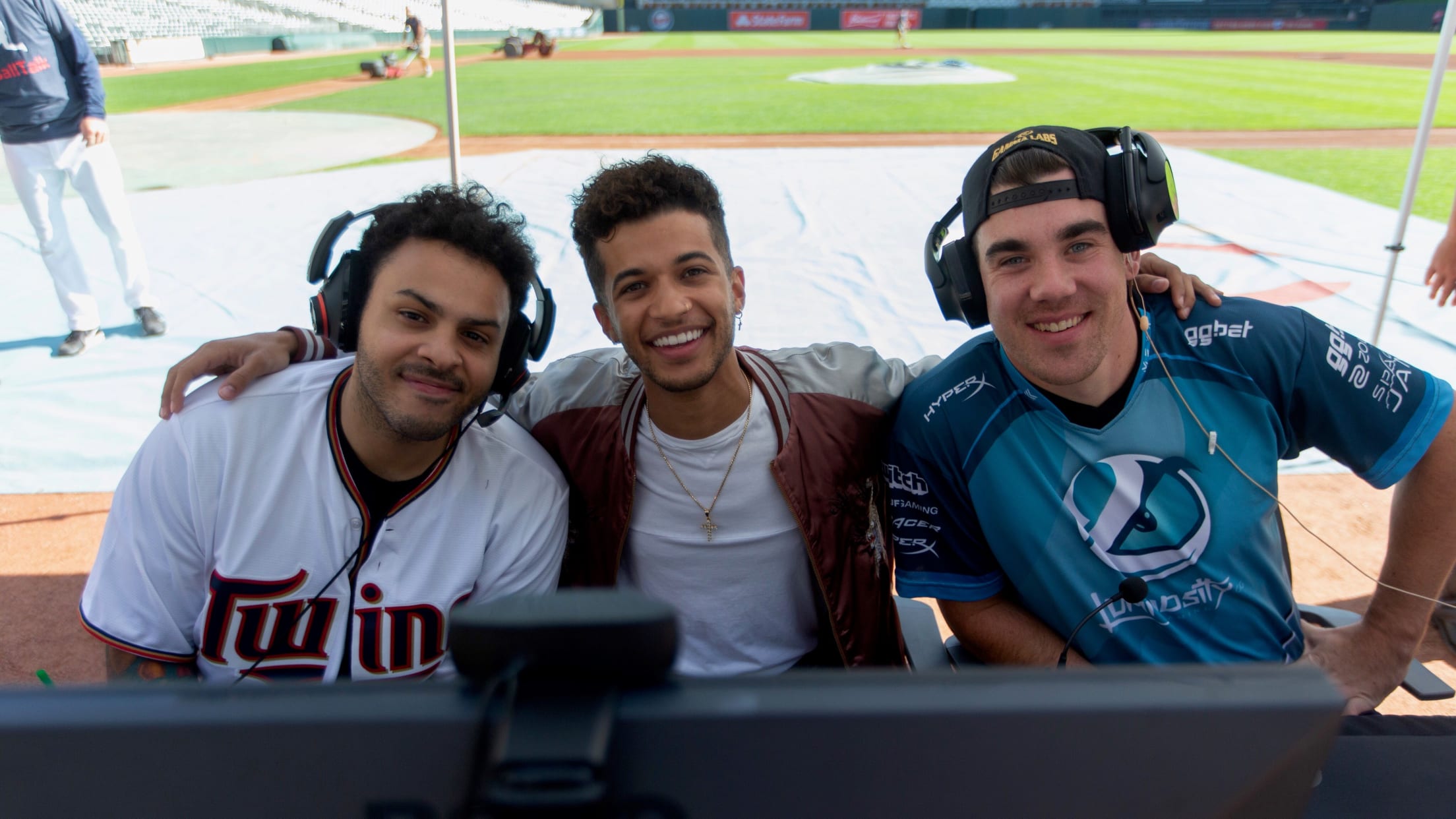 Prior to the Twins' 3-1 victory over the Royals on Sunday, Target Field hosted an event: "FortDay." Fortnite, the popular game that has taken over social media, was highlighted and Minnesota's own Trevor May was at the center of it all.
May, who said in the offseason he puts in 16-hour days gaming, teamed up with professional gamers to play live in front of fans. And when asked about participating in the event he said it was very similar to pitching when it came to nerves.
"It felt very similar," May told MLB.com's Jarrid Denney. "I was just having a good time. I was super anxious to get going and wanted to make sure everything worked. My time in DJing, I've had enough technical difficulties where turntables wouldn't work and the audio isn't picking up. So we got it going pretty good and they figured it out. I was flustered at the operations table a little bit, which was really funny. He thought I was mad at him. But other than that, it went pretty smoothly. All of our stuff worked, we figured all of the technical difficulties out really quickly. I would call it a win."
Marcell, or BasicallyIDoWrk as his fans know him, also attended the event with Jordan Fisher and May. BasicallyIDoWrk is one of the top gamers on Twitch with over 240,000 followers on his channel.
"I think they sold just over 200 extra tickets," May said. "But with two weeks notice. I'm kind of just impressed. If we, like, pushed it all year and we got Ninja (Fortnite streamer and internet personality) involved with it, whoever's coming, it would exponentially go. It was basically just me and Jordan and Marcell doing it on Twitter."
Mitch Garver also helped host the event that resulted in over 80,000 streams.
It appeared FortDay was a success -- and now we know where to find May when the baseball season is over.
Teams in this article:
Players in this article: