You'll need at least eight viewings to figure out how this wild hidden ball trick worked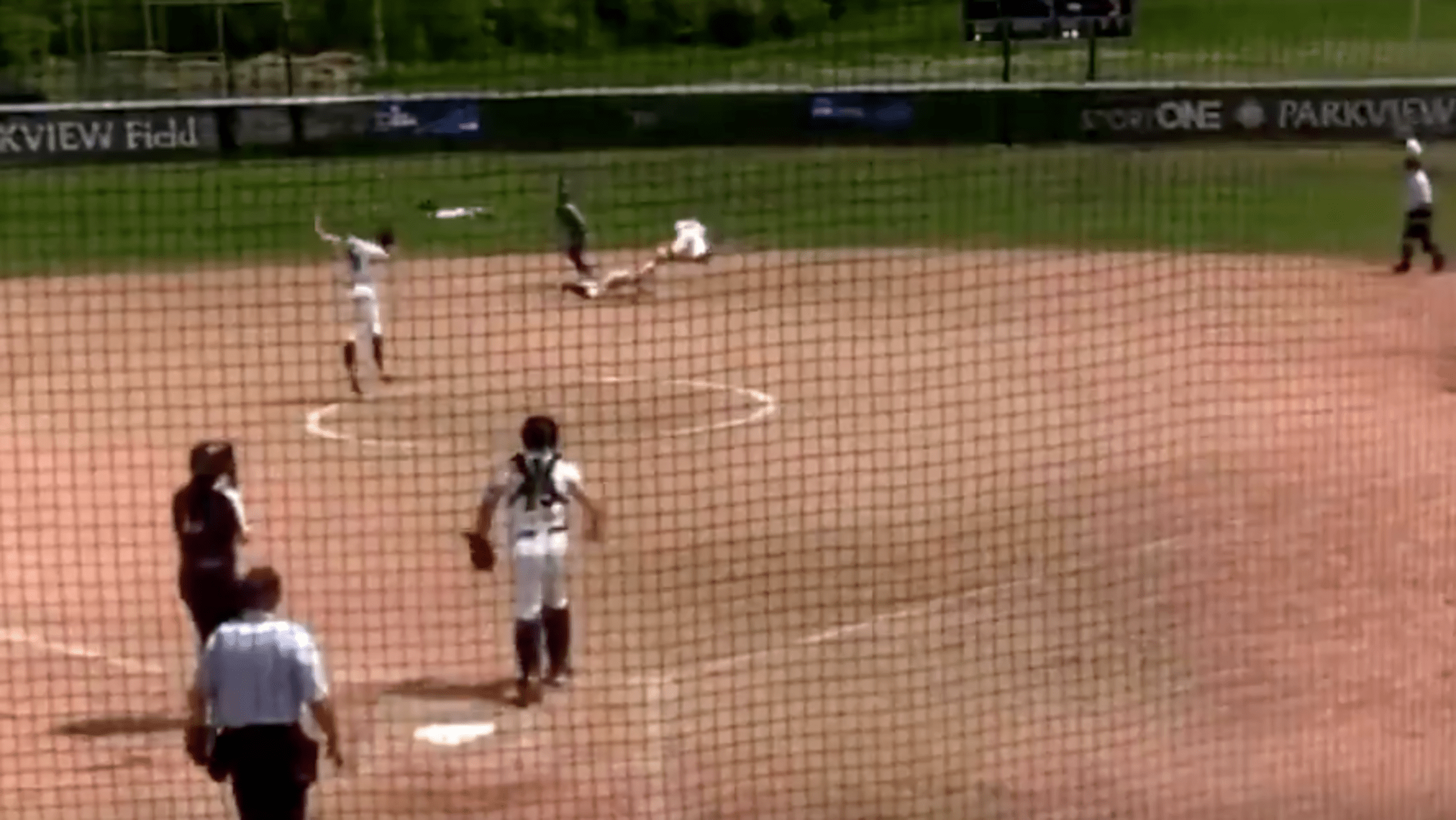 On Saturday, Trine University's softball team met SUNY Geneseo with a spot in the DIII World Series on the line. The game came down to the bottom of the seventh inning -- Trine clinging to a 3-1 lead, one out away from advancing, while Geneseo had runners on first and second.
And then everyone apparently slipped through a wormhole and all hell broke loose:
Whoever says D3 softball isn't as exciting as D1 please freaking watch. Trine wins Super regional and advances. Go Thunder 💙💙 #tusb @TrineAthletics pic.twitter.com/58BjlDSXRe

— Jess ⚡️ (@Jessica0820_) May 18, 2019
If you need to go back and watch that three-to-five more times, go ahead, I'll wait. I'm still not entirely sure what just happened, but here's a recap, as best I could tell: Trine catcher Victoria Porter delivered the ball back to pitcher Kate Saupe, who immediately spun around in what seemed to be an attempt to catch the lead runner cheating off of second base.
Judging from the downright distraught reactions of every Trine defender, that throw wound up going into center field ... until the Geneseo runners tried to advance, at which point Saupe revealed that she still had the ball and coolly made the tag between second and third. Ball game over, Trine moves on, Geneseo is left to wonder when witchcraft became legal softball strategy.
Trine will play its first World Series game on Thursday against Illinois Wesleyan, who would probably be better off just never attempting to run the bases.