An announcer caught a foul ball while calling a game and excitedly shouted, 'What a play by me!'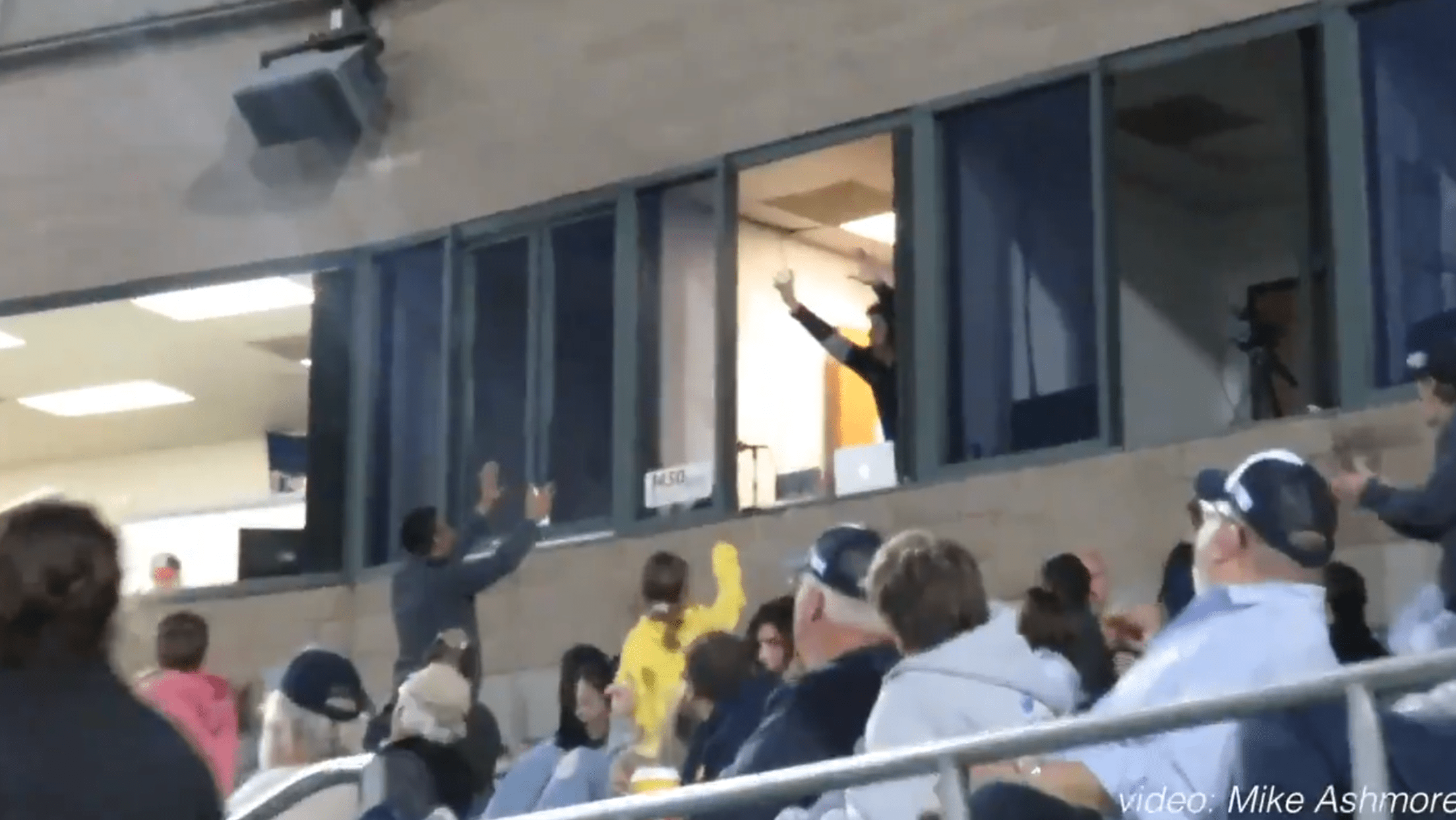 Have you ever done something that made you feel so proud of yourself that you literally said, out loud, "Boy, am I impressive" and had it genuinely apply to the situation?
Just like you, I haven't. But an announcer for the Somerset Patriots of the Atlantic League did, and he deserved every second of his self-accolades.
A foul ball was lined back behind home plate, prompting Marc Schwartz to spring into action. He speared the flying baseball -- barehanded, naturally -- but none of this caused a disruption in his play-by-play. Instead, he called it as if it were just another play in the game itself:
This announcer caught a foul ball on the fly and he's very proud of himself. 😂pic.twitter.com/jSGqfISeL1

— Cut4 (@Cut4) May 17, 2019
"What a play by me!"
There's just something inherently amusing hearing somebody say that about themselves. And in this case, it's totally applicable!
In fact, it's so inspiring, I might try to use it the next time I successfully throw a box of oatmeal into the shopping cart on the fly. I just hope somebody gets it on video if I do.
Adrian Garro joined MLB.com in 2016. Throughout his travels, both Bartolo Colon and Vin Scully have placed their hands on his shoulders. Not at the same time, though. That'd be amazing.