Who will be Turner Ward's new best friend on the Reds?
One of the most beautiful stories of the 2018 season was the ever-flourishing relationship between Dodgers outfielder Yasiel Puig and his hitting coach, Turner Ward. All year long, we saw Puig show his affection for Ward -- not just after hitting home runs, but generally whenever he felt appropriate. Ward played along seamlessly:
Unfortunately for this budding friendship, the Reds announced on Tuesday that they have hired Ward to be their hitting coach on new manager David Bell's staff. While we may not see the same type of affection between Ward and his new hitting pupils in Cincinnati as he had with Puig, who are the best candidates on the Reds roster to create a special bond with their hitting instructor?
Eugenio Suárez
If one of the qualifications for this potential friendship is a willingness to be completely goofy on a baseball field, Suarez certainly meets them: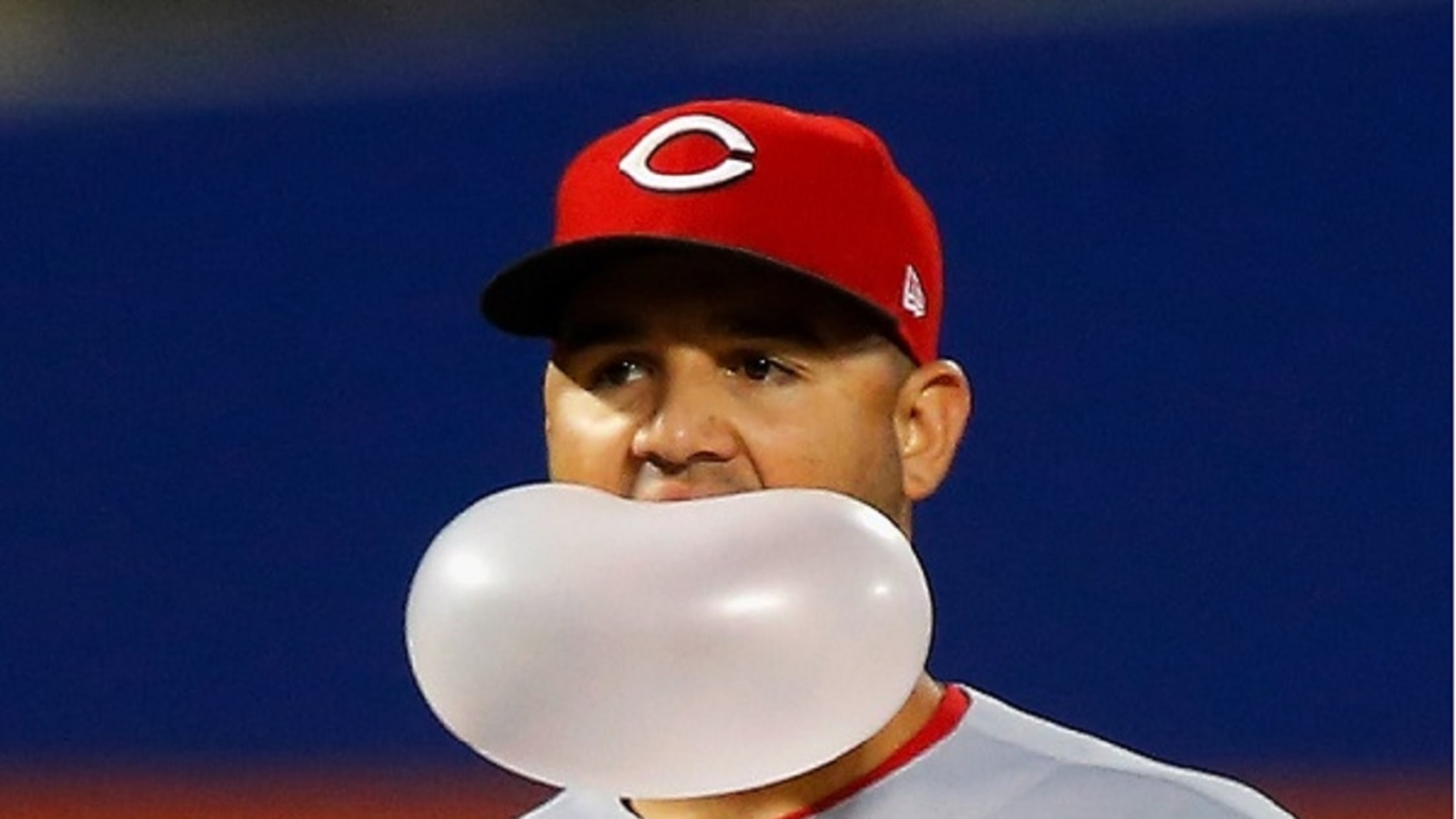 The third baseman has turned into one of the better players in the National League, making his first All-Star Game appearance in 2018 after signing a seven-year extension with the Reds in Spring Training. Perhaps Ward can help him take another leap.
Joey Votto
If not Suarez, perhaps his salsa partner Votto would be into becoming BFFs with his new hitting coach. If all a hitting coach ever wants to do is discuss hitting, you'd be hard-pressed to find a better conversation partner than Votto, who perfected the craft of hitting a baseball better than anyone since Barry Bonds.
Tucker Barnhart
The 27-year-old catcher has already established himself as one of the strongest defensive backstops in baseball, as evidenced by his first career Gold Glove Award in 2017. The Reds committed to Barnhart as their first-choice backstop when they gave him a four-year extension in September 2017, even knowing that he had yet to develop into an above-average big league hitter. If Ward can unlock Barnhart's bat any further, this friendship could blossom in a hurry.
Early returns are already promising:
Well.... 👍🏻👍🏻👍🏻👍🏻👍🏻👍🏻!!!!! https://t.co/xh2DytwsLW

— Tucker Barnhart (@Tucker_Barnhart) November 6, 2018
Puig
Love knows no bounds. Maybe it's meant to be? The Reds' starting right field position will likely be up for grabs in Spring Training, so why not keep the two friends together and bring the electric outfielder to Cincinnati via trade? Most baseball operations decisions aren't made based on keeping friends together, but if any relationship would be worth the exception, it's this one. Puig does also have a two-homer game under his belt at Great American Ball Park:
Just saying!
Teams in this article:
Players in this article: