This pitcher almost missed his own wedding because he's too good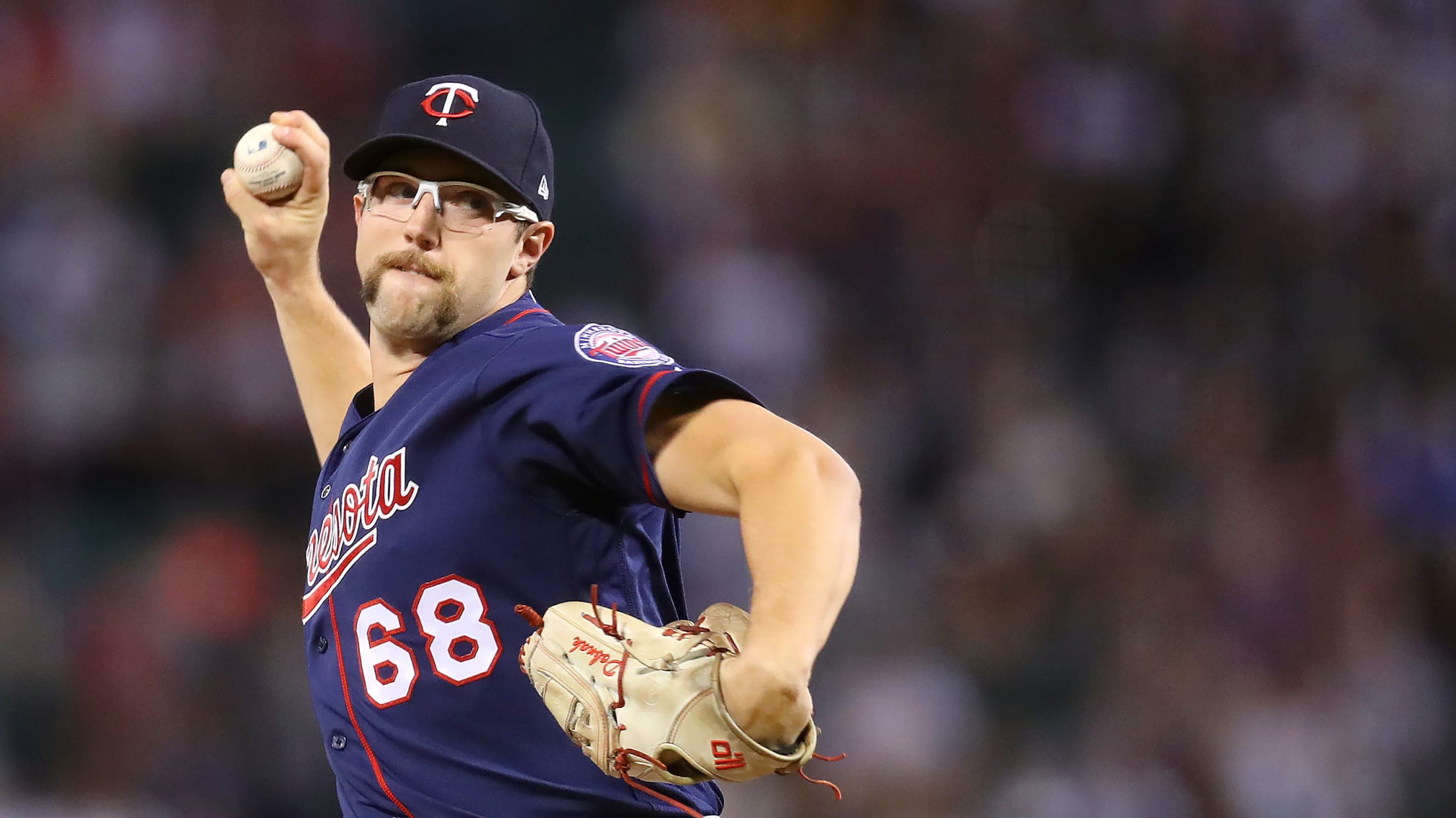 "So, uh ... we, um, might want to talk about our wedding, honey."
"Why? What are you talking about?"
"It's the Twins. They ... might need me to pitch. I don't know if I can make it."
Could you imagine being part of a conversation like that? It sounds fake.
It is fake, as I made it up -- but it's inspired by what Twins rookie right-hander Randy Dobnak and his fiancée, Aerial, have dealt with this season, because he's just too good at baseball.
Here's Dobnak mowing people down on Friday night, when he picked up his first career win:
It's pitching like this, which the 24-year-old has done for a few weeks now, that has earned him a key spot in Minnesota's bullpen and, for a brief time, threw his wedding in massive jeopardy. It's scheduled for Sept. 28, and has been for two years. But there was a very real chance the Twins, who are still closing in on a postseason spot, were going to need him up through the final weekend of the regular season -- including Sept. 28.
The potential schedule nightmare has since been handled, as manager Rocco Baldelli granted Dobnak the opportunity to attend his own wedding.
But can we talk about how completely ridiculous this story is? Being TOO GOOD at baseball that you're light years ahead of where you were when you planned your wedding?
How is this real life and not a spec script somebody wrote in hopes of landing a sports-themed sitcom at a major TV network?
Dobnak started this season with the Twins' Class A Advanced affiliate, in the low levels of the Minor Leagues. That he's made it to the Majors so quickly means one thing: He's nasty.
Back when he and Aerial planned their nuptials, nothing about this was in the realm of possibility. They obviously assumed Randy would still be in the Minors at some level, working his way up to the Twins' bullpen, and definitely NOT a key cog in the team's pitching plans as it zeroed in on a possible AL Central title.
"Nah," said fate to Dobnak, throwing things into chaos as he dazzled on the mound, everything coming to a head at the same time like a dream. "You're good NOW, and oh yeah your wedding is next week. You're welcome!"
What an unbelievable ride this has been. The amount of love and support I have received over the last few days has been unreal. Thank you everyone so so much. I love you all. Go Twins! pic.twitter.com/LoAKukx0e5

— Randy Dobnak (@Dobnak_) August 12, 2019
The anxiety of all of this, though. It's just so intense. Days going by, concern setting in, probably thinking about how to break it to the guests who've RSVP'd that the wedding might have to be bumped back a bit.
Hotel reservations. Suit tailoring. Catering. Flowers. It's too nerve-wracking.
Fortunately for Dobnak and his bride-to-be, this is all what COULD have been -- instead of what it is, one of the best stories I've heard in quite some time.
Now he can just focus on striking people out and helping the Twins make it to October, maybe take part in that celebration next week ... and then get married afterward.
Not a bad gig, if you can get it.
I could not have said this any better. My soon to be wife is an unbelievable woman, please consider donating to this amazing organization (@StJude) and help change the lives of those in need 💙🙏🏽https://t.co/jDVVuvLkRT pic.twitter.com/DzUAE0falP

— Randy Dobnak (@Dobnak_) September 22, 2019
Teams in this article:
Players in this article:
Topics in this article: