Twins ensure that you'll be eating extremely well at Target Field this year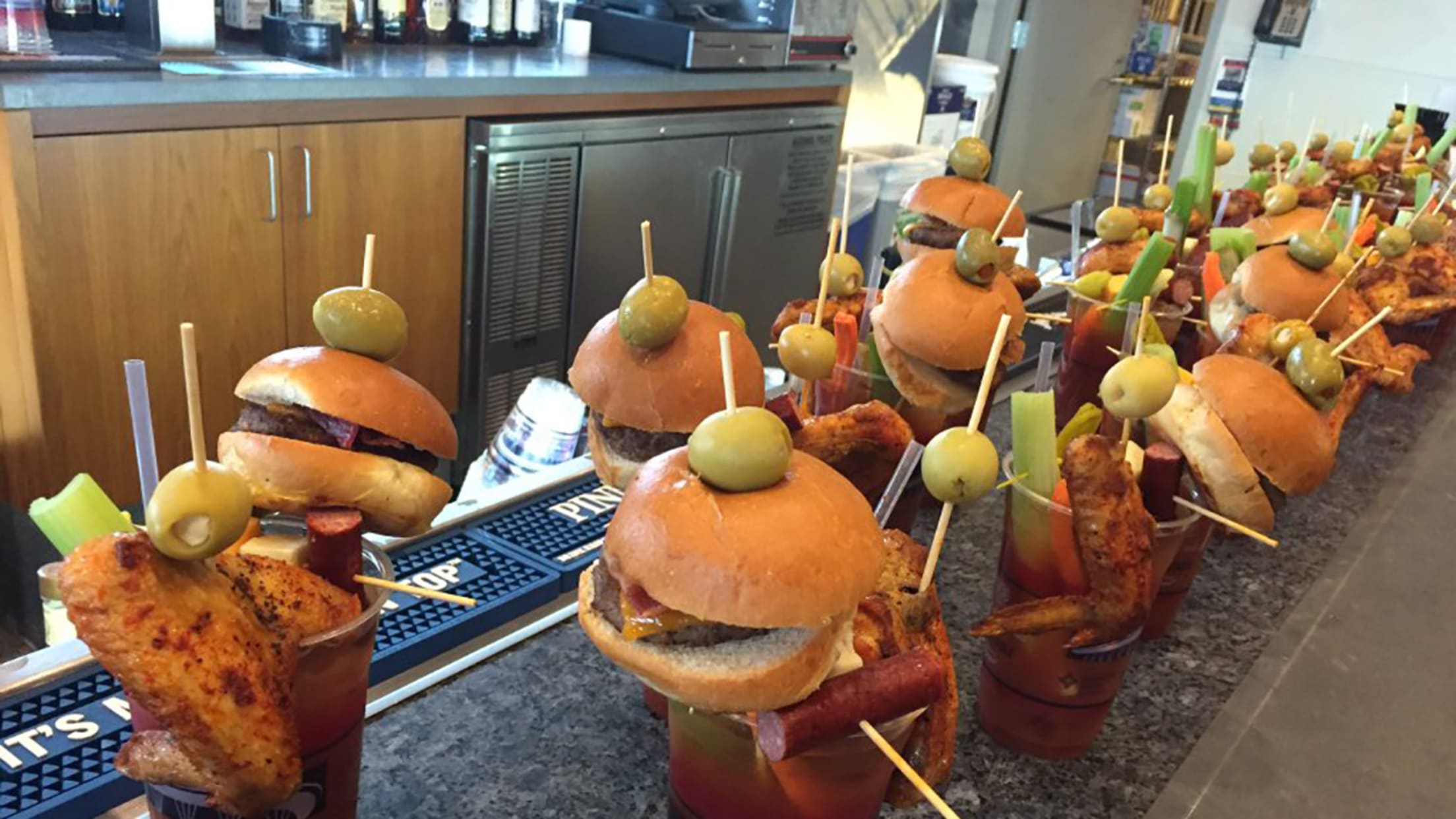 Though the hot dog will now and forever remain the ballpark standard, in recent years, stadiums have become food meccas where the strangest, best and most Instagramable options are available. With the Twins getting ready to host their home opener on Monday, April 11, the team unveiled the newest and best ways to stuff your maw with grub this season.
Do you like pretzels and bacon, but always struggle with an either/or situation? Never again.
Hot Pretzel Bites & Brews: The Local feat. Summit beer cheese sauce topped w/ candied bacon & hint of cayenne pepper pic.twitter.com/1HKzMuHMyB

— Minnesota Twins (@Twins) April 5, 2016
And have you always wanted a spicy beverage to wash it down, but were wondering how you could cram a chicken wing and burger into the mix? They've got you covered there, too.
Best way to start the #TwinsFood preview? Cluck and Moo Bloody Mary! pic.twitter.com/vRcd6WTwwI

— Minnesota Twins (@Twins) April 5, 2016
If specialty Twins-themed pizza featuring pepperoni, two types of sausage (presumably not using bear meat) and ground beef, Target Field is there to provide:
Minnie & Paul's featured items: Pizza Luce's TC BEAR (only avail. at Target Field) & Red Cow's Beer Cheese Poutine. pic.twitter.com/4U0CNiX3a9

— Minnesota Twins (@Twins) April 5, 2016
And when you're finally done eating and need a refreshing drink with mango and spices, the Twins are ready to provide you with what you need.
Now at Hot Indian (section 120), a Mango Lassi - a refreshing yogurt-based drink complete w/ fresh mangoes & spices. pic.twitter.com/6tIlfvCWe1

— Minnesota Twins (@Twins) April 5, 2016