Justin Verlander dug deep into the archives to clap back at Vernon Wells on Twitter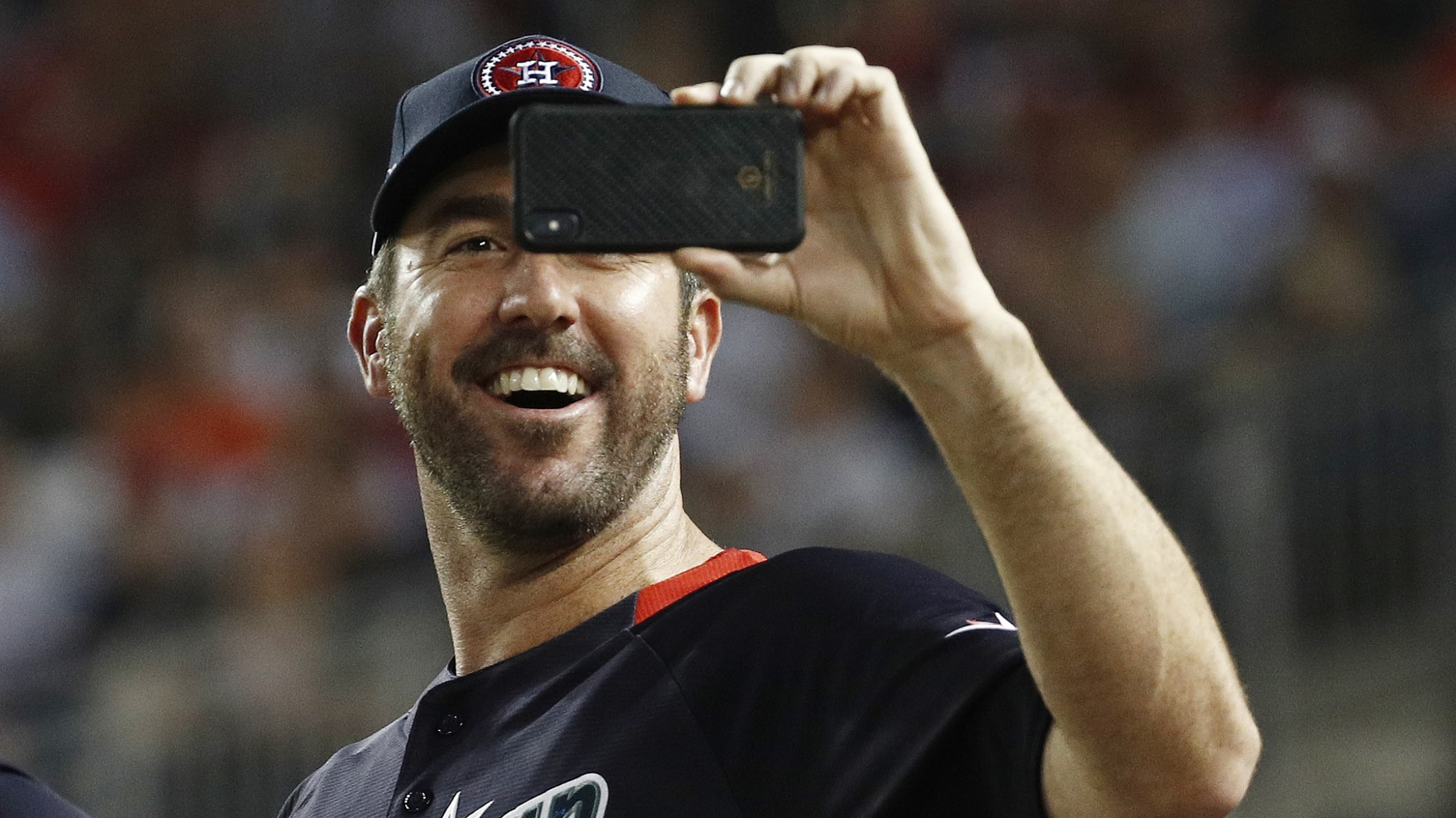 Ok, here's a fun one. Remember Vernon Wells? A dynamic, fleet-footed center fielder, he was the best position player on the Blue Jays for the better part of a decade, but now he's co-running a winery with big league catcher Chris Iannetta and dropping truth bombs on his Twitter account.
You guys are cute...quick pitch all you want but you leave that weak lefty 4seamer middle middle and I'm snatching that 💩 into the 2nd deck in Rogers Centre! 😬 https://t.co/f9qJnGCMtJ

— Vernon Wells (@VernonWells10) February 6, 2019
On Monday, Wells took to the Twitter machine to throw some good-natured shade at a Justin Verlander highlight:
It's a matter of perspective...You see filthy curveball...I see a hanging, get me over breaking ball that needs to be in the lap of someone 37 rows deep in left center! https://t.co/mXjiFHriRr

— Vernon Wells (@VernonWells10) February 25, 2019
Verlander wasn't just going to take that heat lying down. The guy's a bulldog, on the mound and online, and he ferociously clapped back at Wells with an old highlight of him absolutely fooling the pants off the former Blue Jays star.
. What about this hanging, get me over?? 😂 My perspective... you're on the heater and can't pull the trigger. #buckled pic.twitter.com/7t4xx8VH19

— Justin Verlander (@JustinVerlander) February 27, 2019
The whole back and forth was all in good fun and Wells tweeted out a text convo between the two showing that everything was copacetic. Kudos to Verlander for somehow digging up a nine-year-old video of a random pitch from a random game just to have some fun on the interwebs. Baseball players' memories never cease to amaze.
Jake Mintz is the louder half of the Cespedes Family BBQ. Despite a torn UCL in his right elbow, he still finds a way to tweet excessively during baseball games.
Teams in this article:
Players in this article:
Topics in this article: