According to 'The Late Show,' a handful of Cubs All-Stars live in Stephen Colbert's studio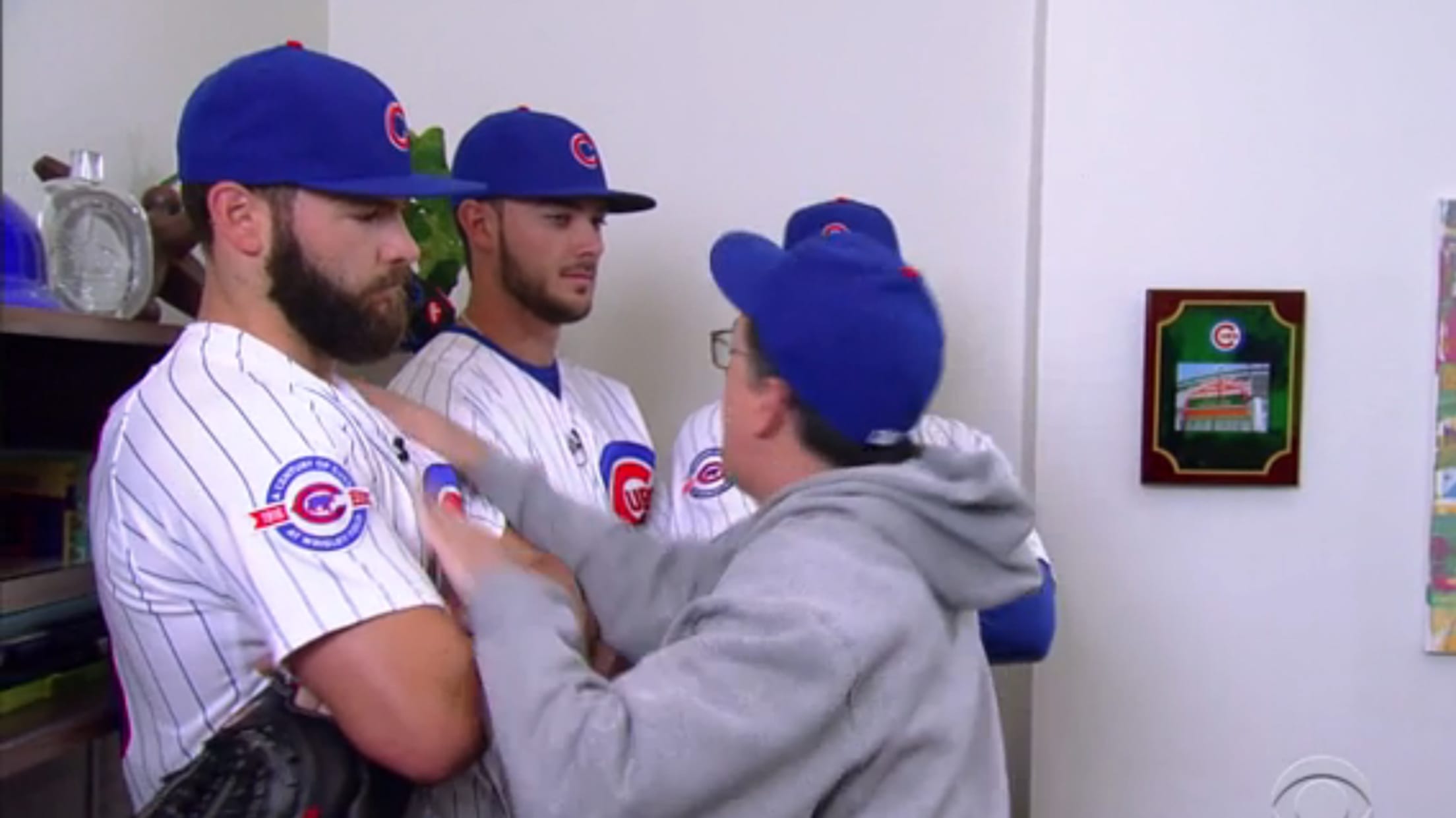 Where you do think Jake Arrieta, Kris Bryant and Anthony Rizzo live when they're not playing baseball? Maybe in some nice Chicago apartment with a view of Lake Michigan? Well, if Monday night's episode of "The Late Show" is the 100% truthful news source we believe it to be, they actually live in Stephen Colbert's office:

And you thought your baseball superstitions were intense. You might have one lucky Cubs jersey, but Colbert has three. And they're worn by actual Cubs.
Make sure to catch Arrieta, Bryant and Rizzo, as well as Ben Zobrist and Addison Russell (who apparently get to live in real homes and not a late-night show host's green room) in the All-Star Game presented by MasterCard tonight at 7:30 p.m. ET/4:30 p.m PT on FOX. Chicago outfielder Dexter Fowler was also voted into his first All-Star Game, but due to an injury, he won't be on the field.
Teams in this article:
Players in this article: