Vlad Guerrero Jr. homered off Jose Mesa Jr., which means that you're old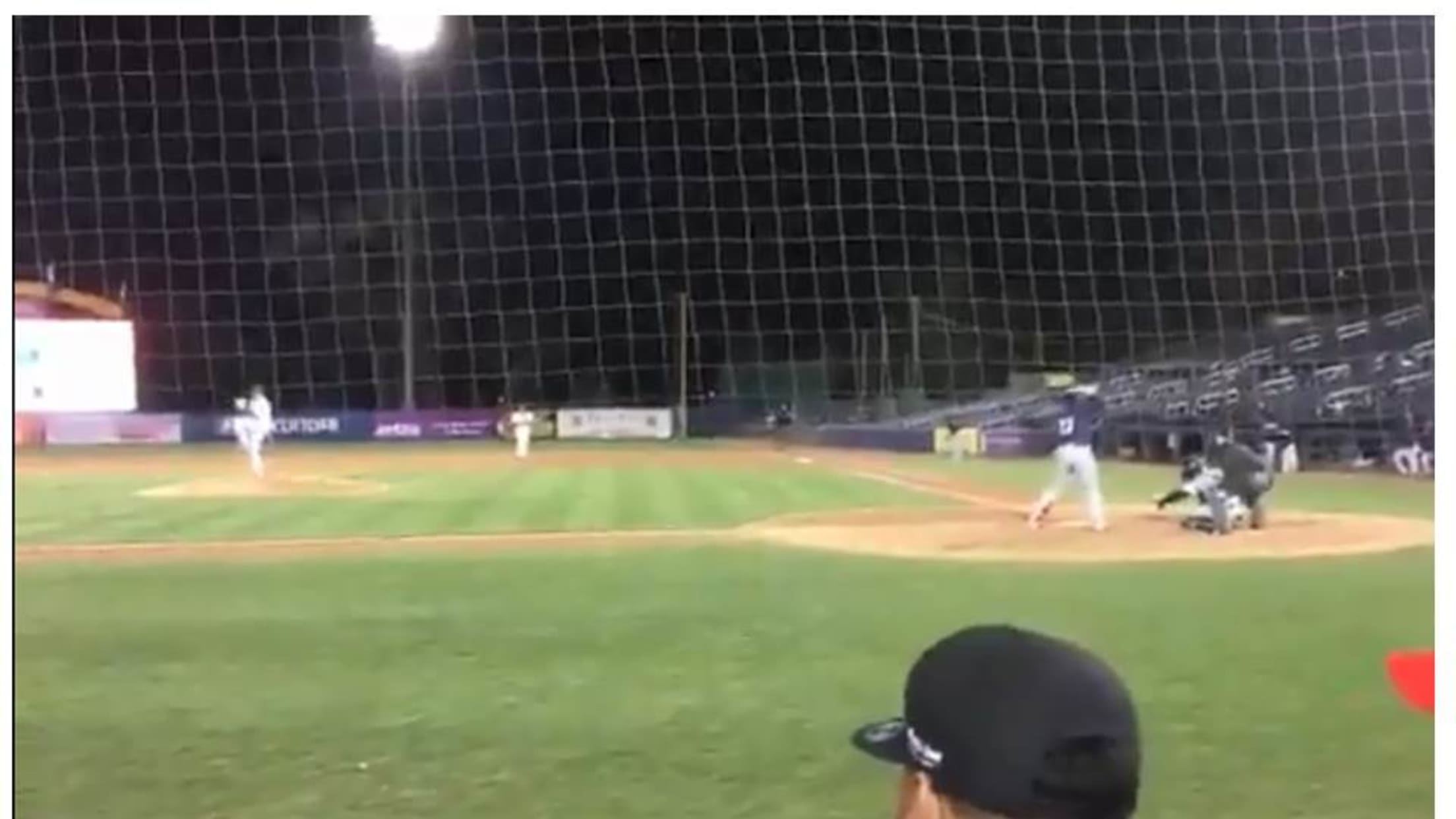 Remember when Vlad Guerrero and Jose Mesa were playing in the big leagues? Seems like yesterday, right? Vlad hitting dingers for the Expos and Angels, Mesa closing out games for the Indians and Phillies ...
Well, guess what, it wasn't yesterday. Mesa hasn't saved a game in more than 10 years and Guerrero has been out of baseball since 2011. You're old. I'm old. Everybody's old. Except for 19-year-old Vladimir Guerrero Jr., who's crushing baseballs off Jose Mesa Jr. down in Double-A:
ICYMI: Vlad Guerrero Jr. took Jose Mesa Jr. deep off of the batters eye in dead CF. The sound off of that bat is unmistakably special. It's just different. One of his 6 RBI for @FisherCats tonight. #BlueJays #MLB pic.twitter.com/KgNO6Gk2F2

— Matt Kardos (@mattkardos) April 10, 2018

Mesa is a 24-year-old prospect playing for the Trenton Thunder (Yankees), while Vlad Jr. -- the Spring Training walk-off king and baseball's third-best prospect -- is with the New Hampshire Fisher Cats (Blue Jays). It was Vlad's second homer in as many days and sixth RBI of the night. Mesa entered the day with just one game under his belt in 2018 and, overall, across five MiLB seasons, a 12-4 record and 2.85 ERA.
Oh, and if you were wondering, Vlad Sr. was 2-for-12 with zero homers off Jose Mesa during their playing days.