Vladimir Guerrero was greeted by music and dancers when he visited the Dominican Republic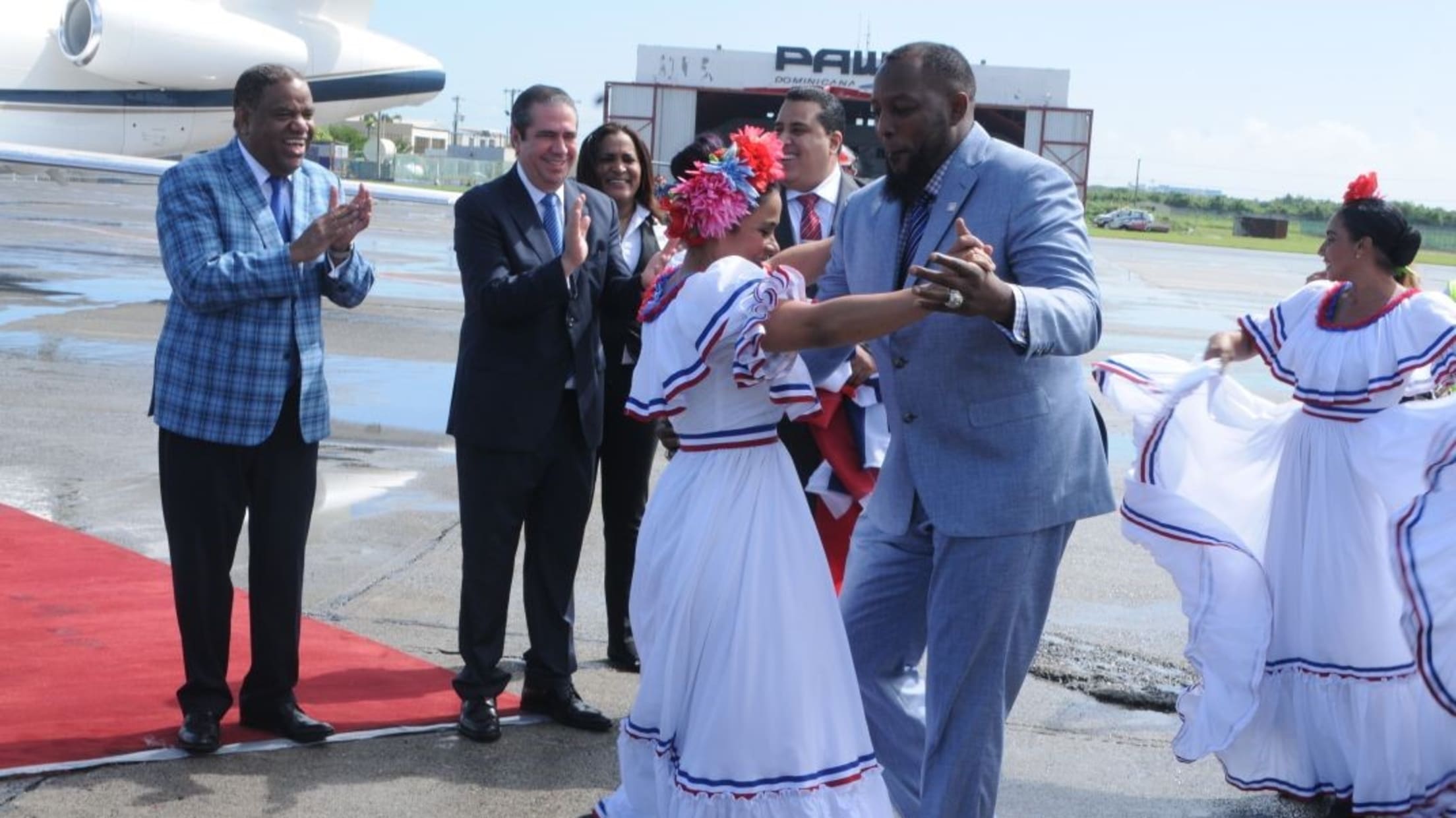 Vladimir Guerrero's week has been a busy one. In addition to being elected into the National Baseball Hall of Fame, he's taken some hacks off fellow Hall of Famer Trevor Hoffman and he told us the secret behind his hitting abilities. And when it was time to return to his home in the Dominican Republic, he was greeted in the greatest way.
On Sunday, the 16-year MLB vet arrived at the D.R., and he was embraced with a mixture of music and merengue:
La llegada de Vladimir Guerrero a suelo dominicano es recibido a ritmo de tambora y merengue folclórico dominicano @MLB @NotiUnivision @esperceballos @LasMayores pic.twitter.com/Tj4OCUJUDb

— Miguel A. Gutiérrez (@mgz12_MAGM) January 28, 2018
Who knew he had such flawless moves?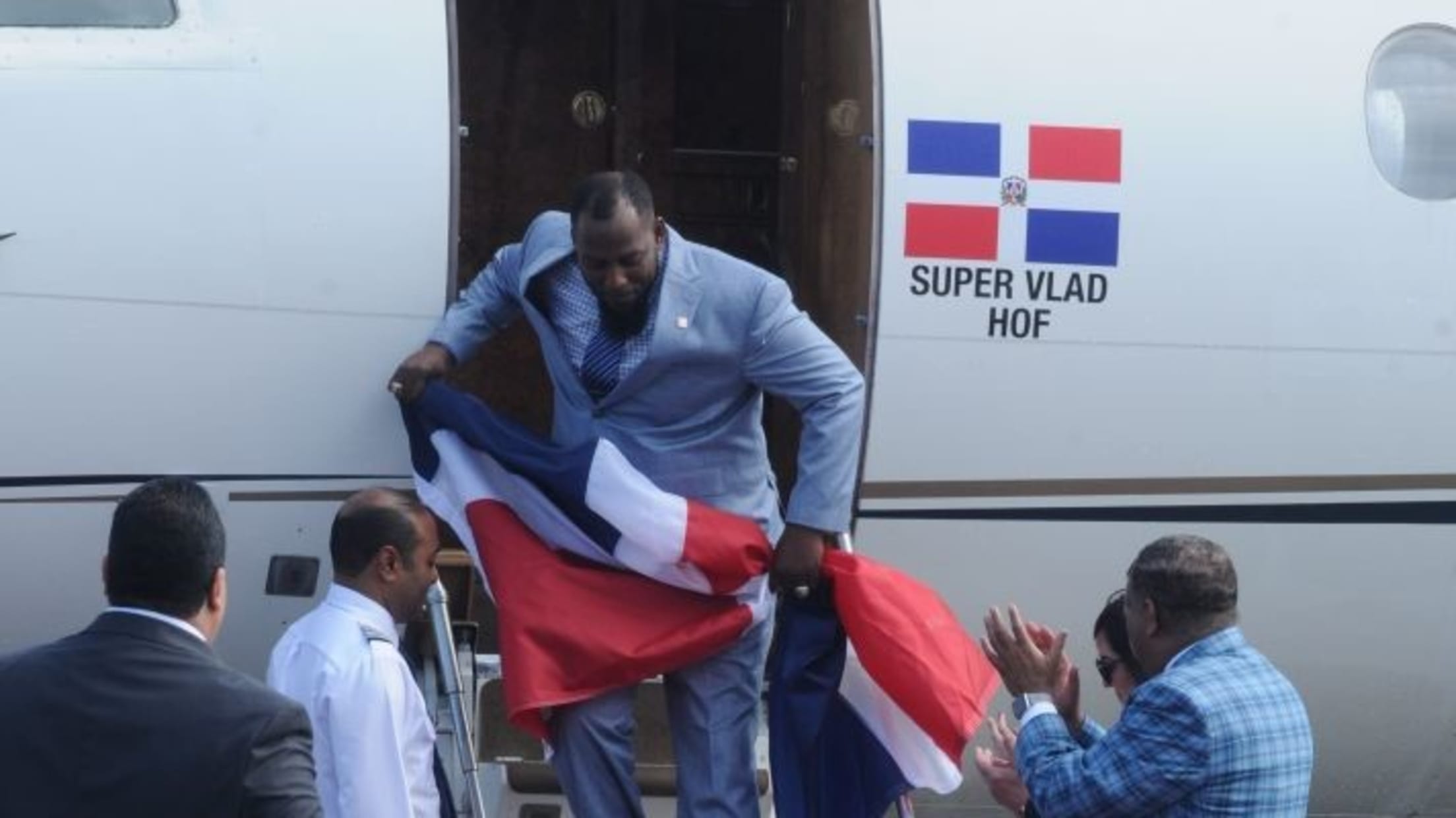 His country also wished him congratulations with a small parade in his honor:
.@VladGuerrero27 se fue hasta su natal República Dominicana a celebrar su reciente elección al @baseballhall. ¿Cómo fue recibido? Vea los detalles en #Corte4: https://t.co/nVa2JHjonA #MangúPower pic.twitter.com/A4OgzssykB

— Corte4 (@corte4) January 28, 2018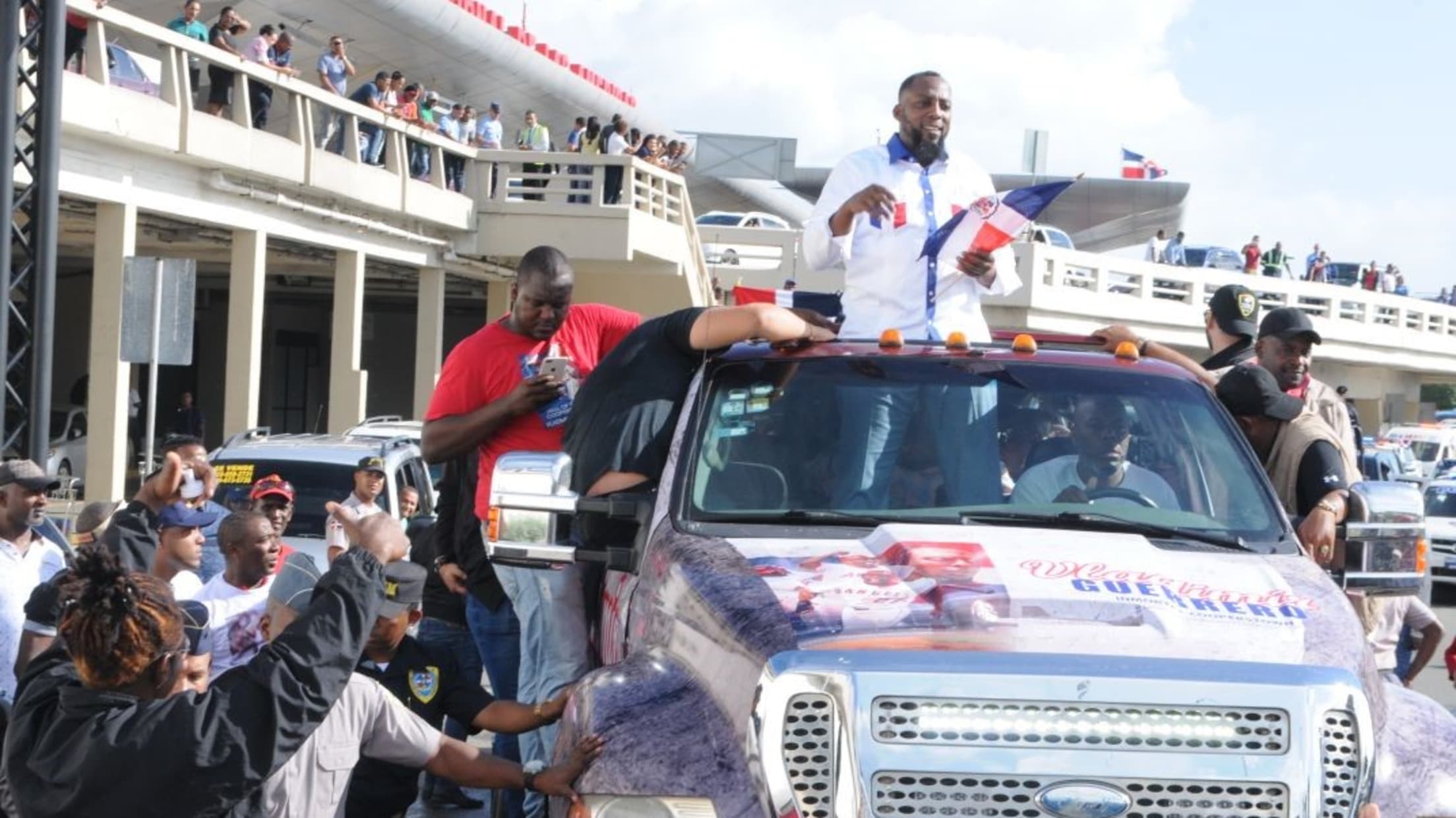 Nothing but the best for Vlad.