The time has come to choose the most delicious food item in the Minor Leagues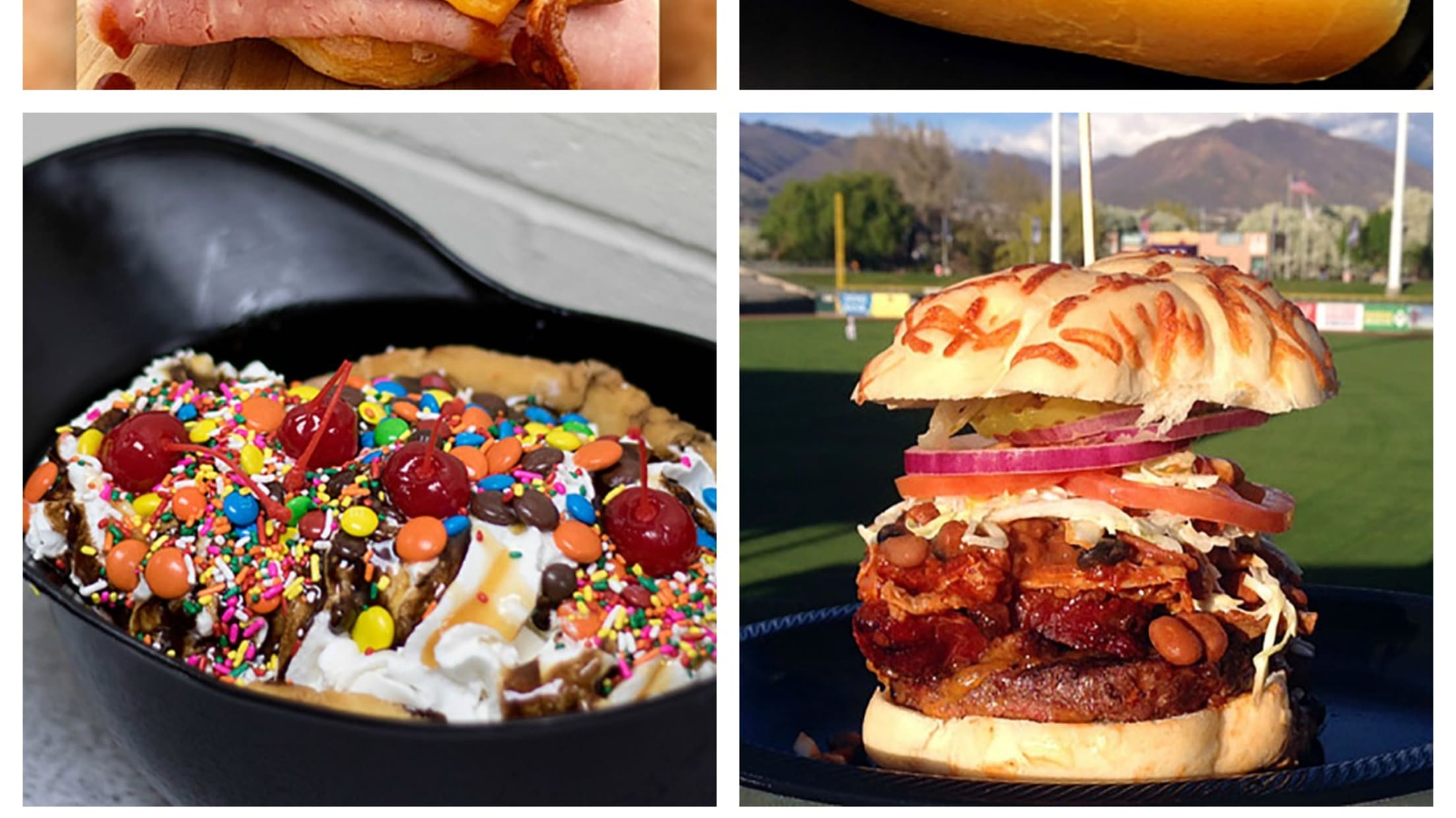 Over the past few years, teams from all across the country have created concession-stand concoctions that challenge the very limits of food physics. They've stuck pizzas on top of burgers. They've turned hot dogs into churro dogs. They've brought "Monster energy drink-infused BBQ sauce" into the baseball lexicon, for which we are all truly grateful.
But amid this culinary golden age, one question remains: Which delicious menu item is the one to rule them all? Thankfully, the day of judgment has arrived. And, in the spirit of democracy, Minor League Baseball is letting America decide.
It's time for MiLB's Food Fight, pitting the very best ballpark food (72 items, to be exact) against each other. To vote, just click here -- it's already an incredibly tight race: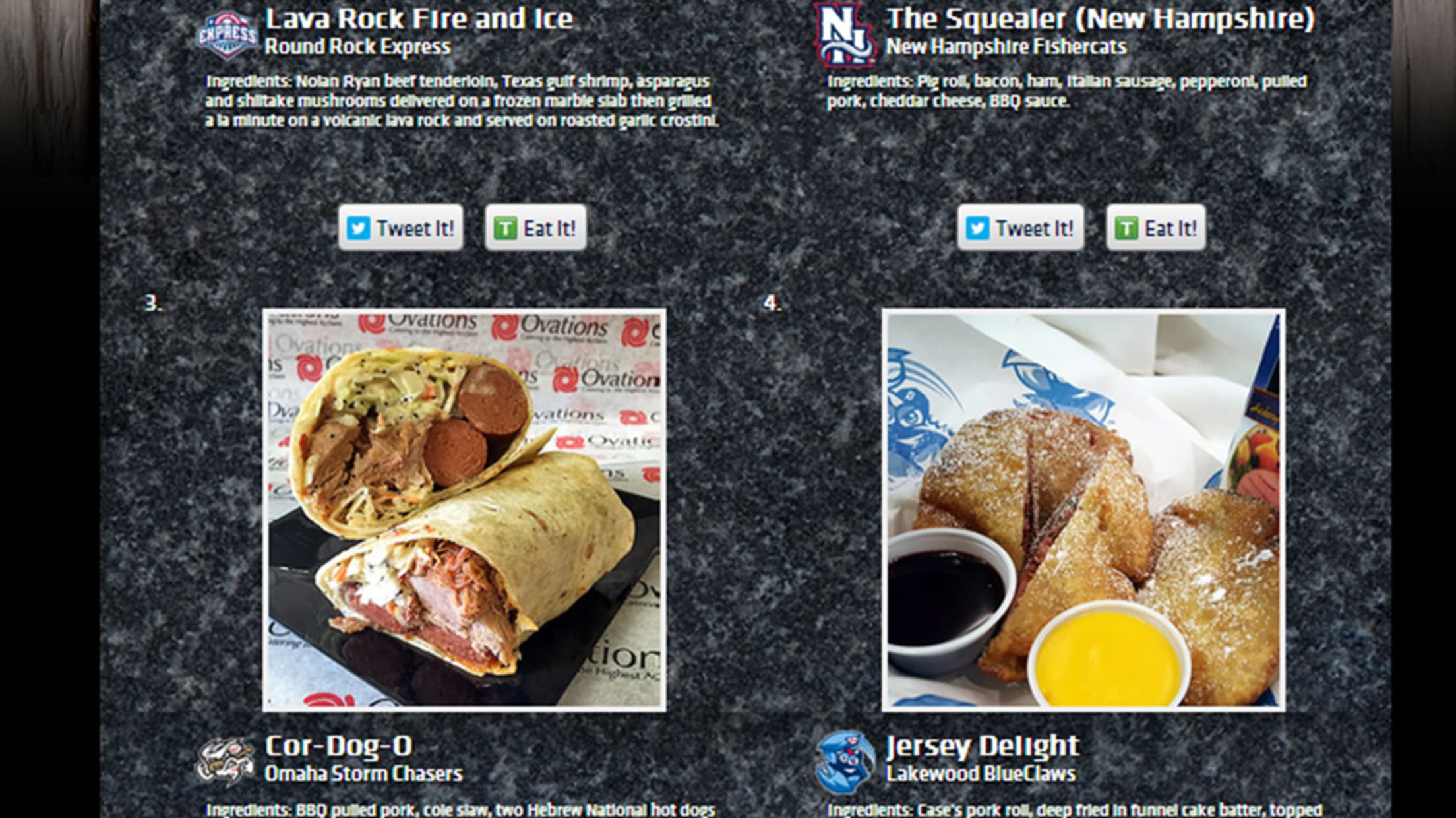 Don't see your favorite in the top four? Remember to keep on voting -- and if you're still on the fence, here are a few of our personal favorites.
1. Cracker Jack Chicken and Waffles (Pensacola Blue Wahoos, Reds Double-A affiliate)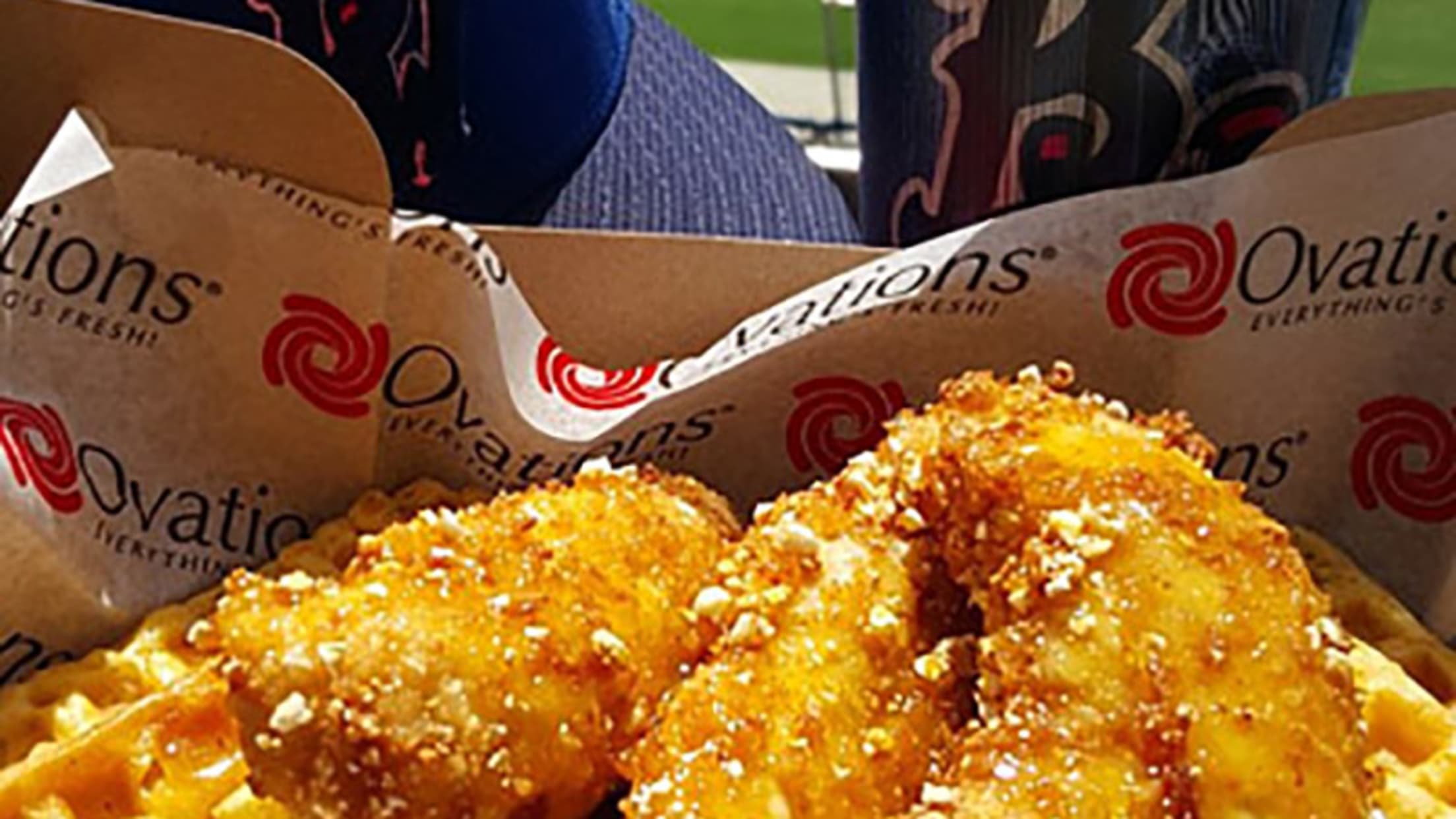 Why ask for some peanuts and Cracker Jack when you can ask for delicious chicken crusted in Cracker Jack, served on top of waffles with a maple honey mustard syrup? It's an anthem for the 21st century.
2. Riders Mac & Cheese BBQ Sandwich (Frisco RoughRiders, Rangers Double-A affiliate)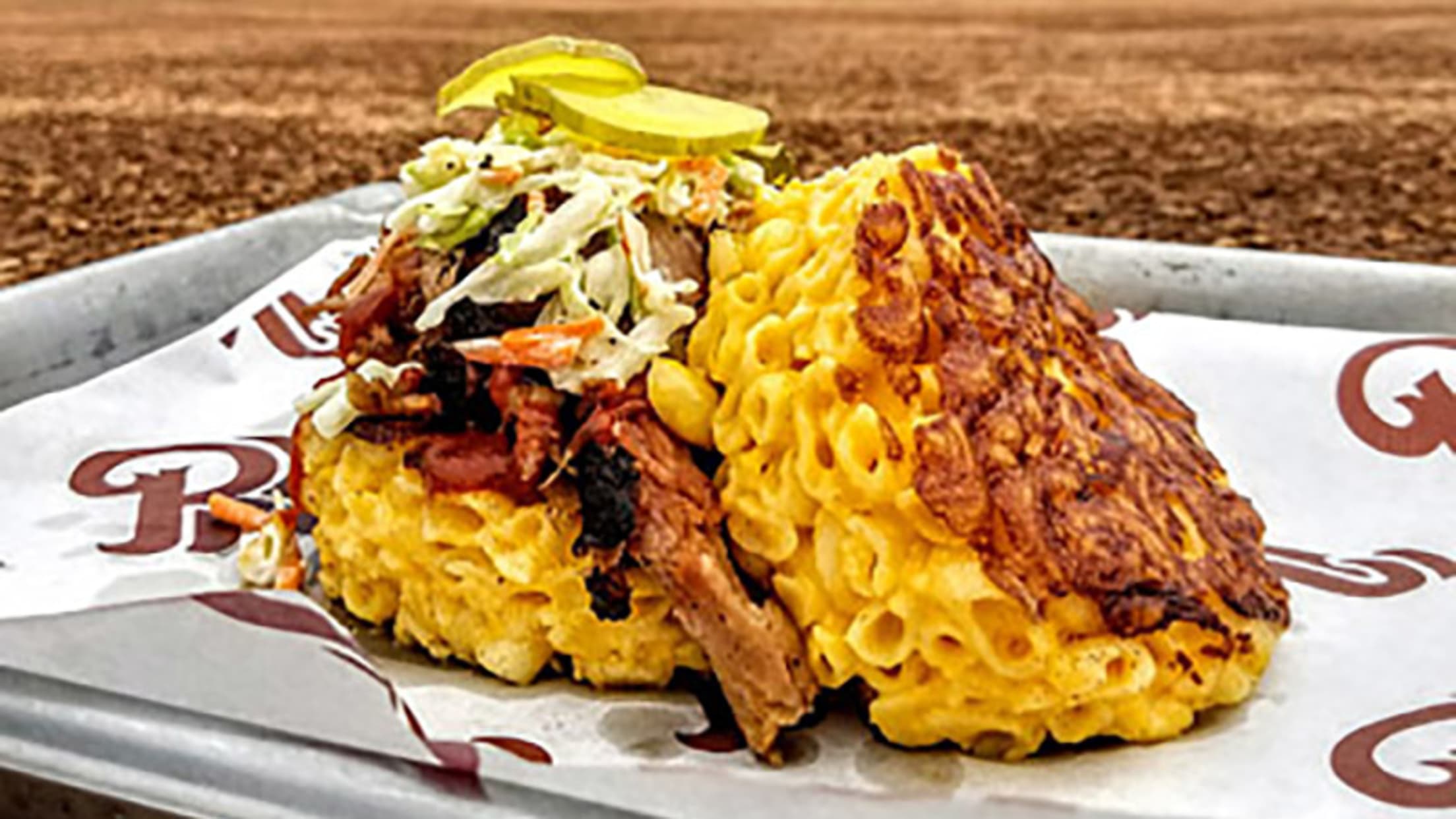 You might read the title above and assume that the RoughRiders put mac and cheese on top of some delicious barbecue. A great idea! But Frisco isn't just going for great, they're going for mind-bending -- so they made some mac and cheese buns.
3. The Mount Desert Island (Portland Sea Dogs, Red Sox Double-A affiliate)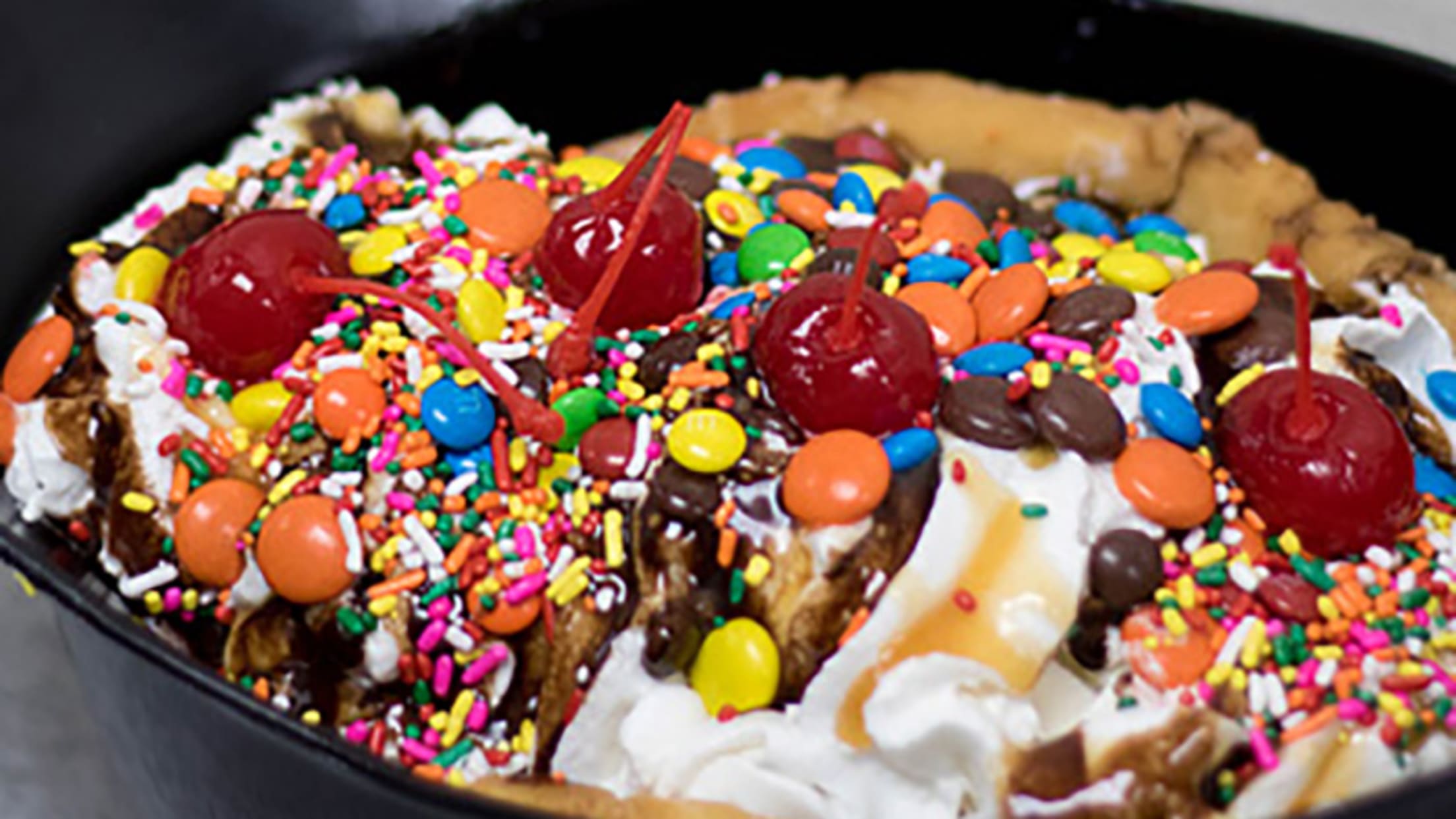 What would an over-the-top meal be without some over-the-top dessert? Enter the Desert Island: a fried-dough bowl filled with soft-serve and topped with hot fudge, caramel, whipped cream, sprinkles, Reese's Pieces, M&M's and cherries. And it's all inside of a Sea Dogs batting helmet, the best part of any trip to the ballpark.
4. Donut Bacon Cheeseburger (Sacramento River Cats, Giants Triple-A affiliate)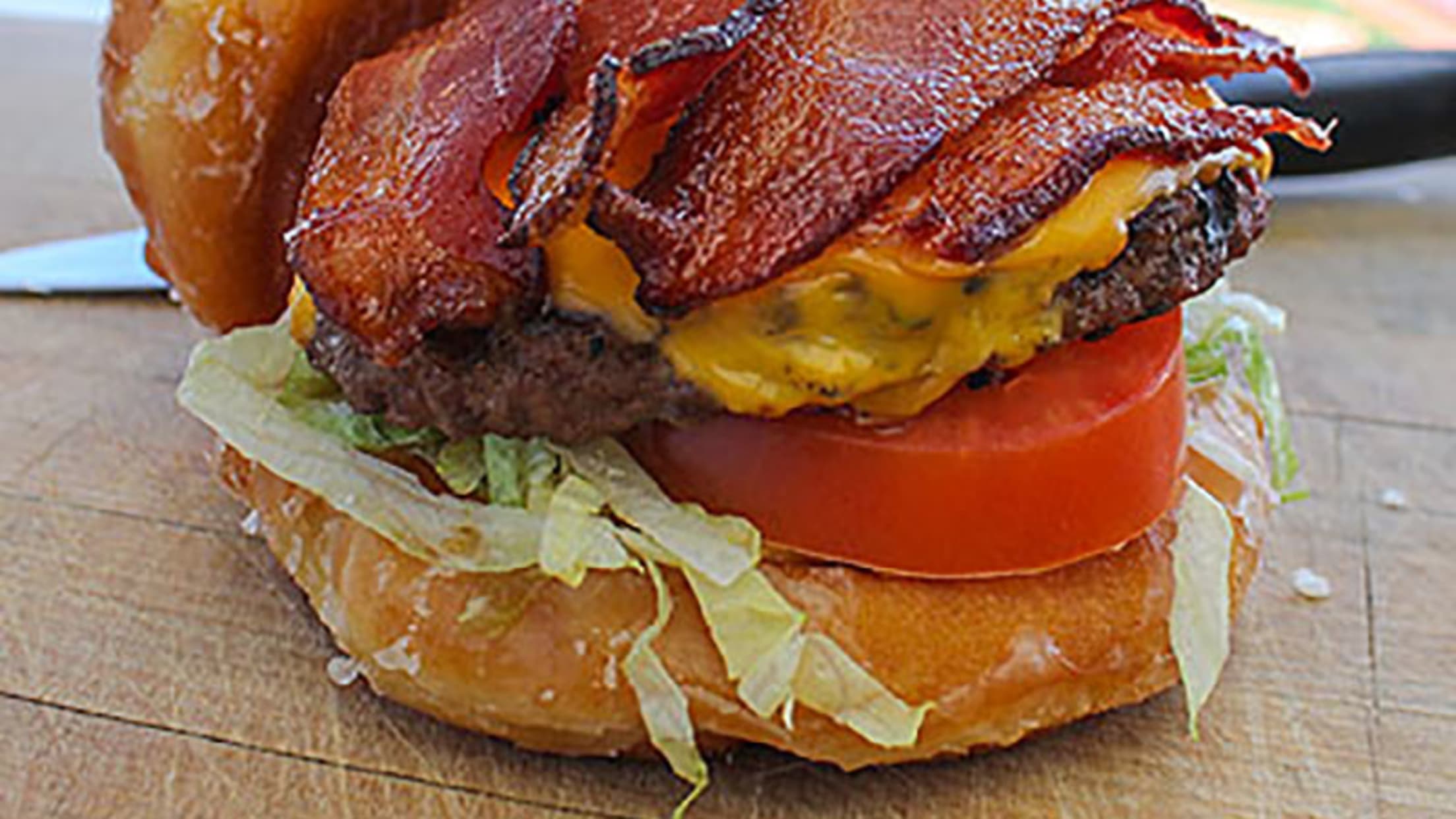 There's no combination quite like salty and sweet. And, in that spirit, the River Cats bring us the Donut Bacon Cheeseburger, which is exactly what it sounds like: a mouth-watering burger with cheddar cheese, bacon, lettuce and tomato, all inside of a giant glazed donut.
5. The Squealer (Akron RubberDucks, Indians Double-A affiliate)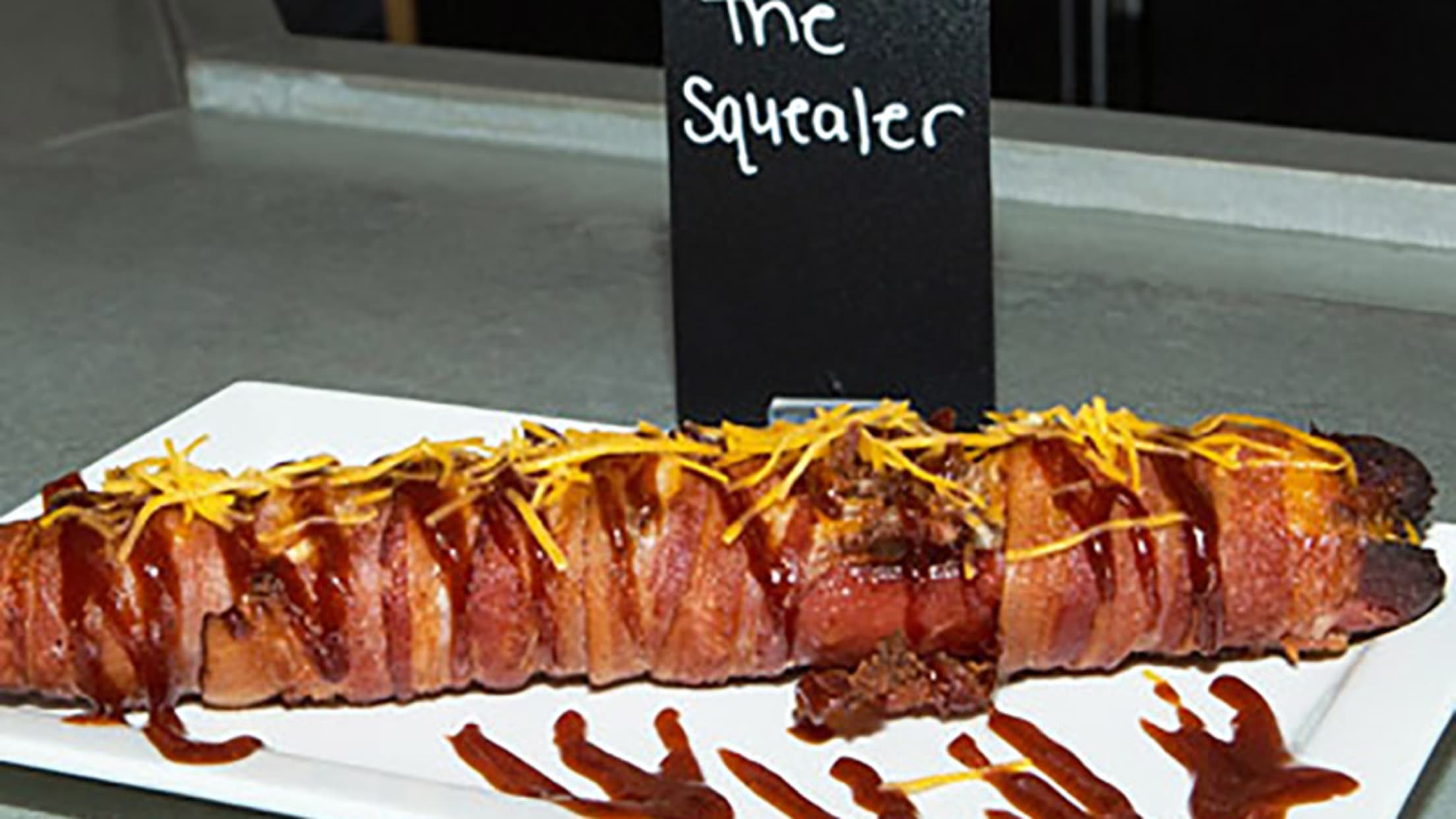 There are hot dogs, and then there are hot dogs. The Squealer gives you just about every kind of pig you could ask for: a foot-long hot dog, stuffed with pulled pork and cheddar cheese, wrapped in bacon and deep fried. Yes, please.
What are your favorite MiLB food options? Let your voice be heard.