Giancarlo Stanton's workout video in a Chewbacca mask is the best Star Wars film of the year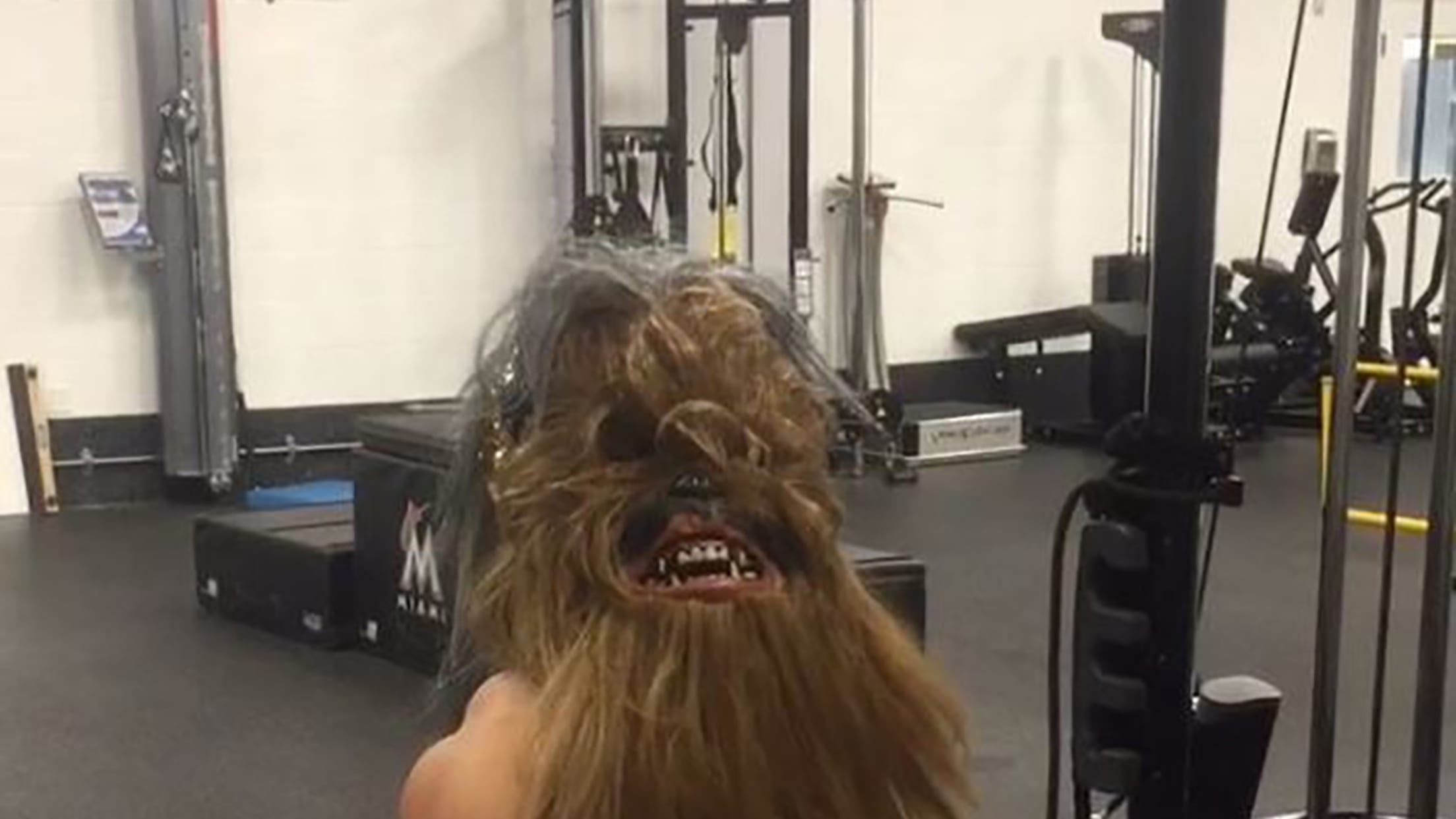 (Clair, Michael)
After the success of "Star Wars: The Force Awakens," (presumably because it's based on the life of Rey Ordonez) and the early trailers for "Rogue One," it's a pretty good time to be a fan of space opera. But while fans are excited for the films, Giancarlo Stanton may have topped them all with this Instagram video.
With Stanton celebrating May the Fourth by donning a Chewbacca mask in the workout room, the video starts with a clever enough premise: The outfielder pumps iron while emitting Wookiee-like noises. Alone, that's plenty amusing. But then, the Star Wars music kicks in, and Stanton whips around to face the camera. It's now an action film, one that requires Stanton to leap behind objects and fire lasers back with his workout equipment.
This is so good that it not only tops all of the prequels, but puts it in the running for best Star Wars film ever.
Teams in this article:
Players in this article: