10 strange offseason jobs you won't believe Major Leaguers once held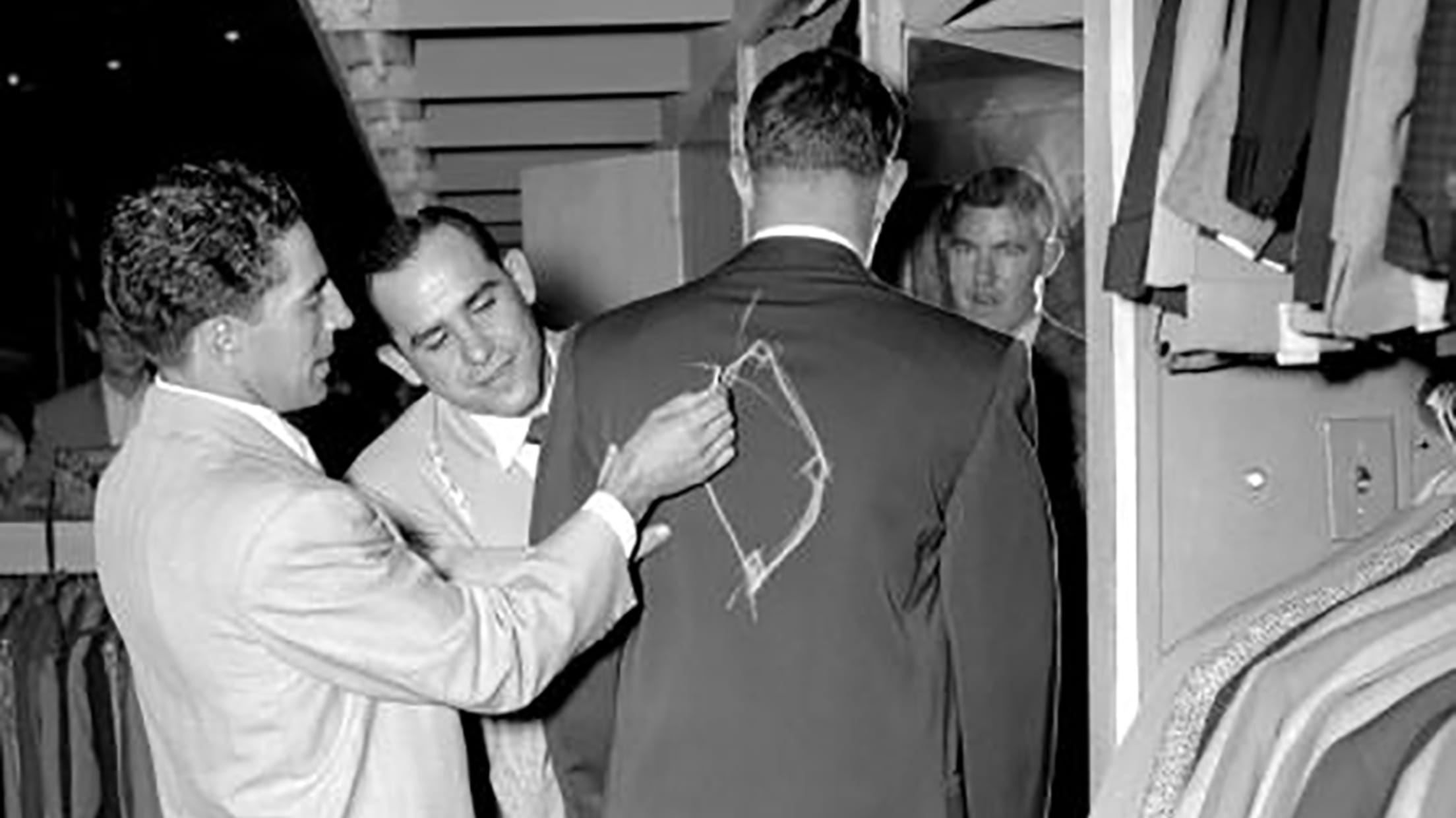 These days, Major Leaguers spend the offseason unwinding with a quick trip to the pyramids, celebrating the holidays with their loved ones and favorite teddy bears and preparing for the spring by flipping the occasional tire.
But it wasn't always this way. In the days before a big league salary was enough to last year-round, players had to spend the winter months supplementing their incomes -- sometimes in an improbably bizarre fashion. Sure, it might not have been Bartolo Colonpower-slamming some ropes, but there was vaudeville involved.
Richie Hebner, gravedigger
A first-round pick in the 1966 Draft, Hebner carved out a very respectable big league career, slashing .276/.352/.438 with 203 dingers over 18 seasons spent mainly with the Pirates. But all that success on the diamond didn't keep him from carrying on the family tradition: Every offseason, Hebner headed back home to Massachusetts and dug graves, just like his father and grandfather before him.
Hebner earned $35 a grave and kept it up long after his playing days were done -- "I dug graves for 35 years with a pick and shovel," he told MLive back in 2011.
That same year, Hebner and his unusual occupation were given the ultimate tribute: a Minor League bobblehead.
John McGraw, vaudeville star
Over three decades at the helm of the New York Giants, McGraw earned himself a colorful nickname: "Little Napoleon," a nod to both the skipper's diminutive stature and his fiery temper. (He was known to fine players for fraternizing with members of the opposing team, and he held the Major League record for career ejections before Bobby Cox surpassed it back in 2007.)
Lest you think we're being hyperbolic, just look at this face: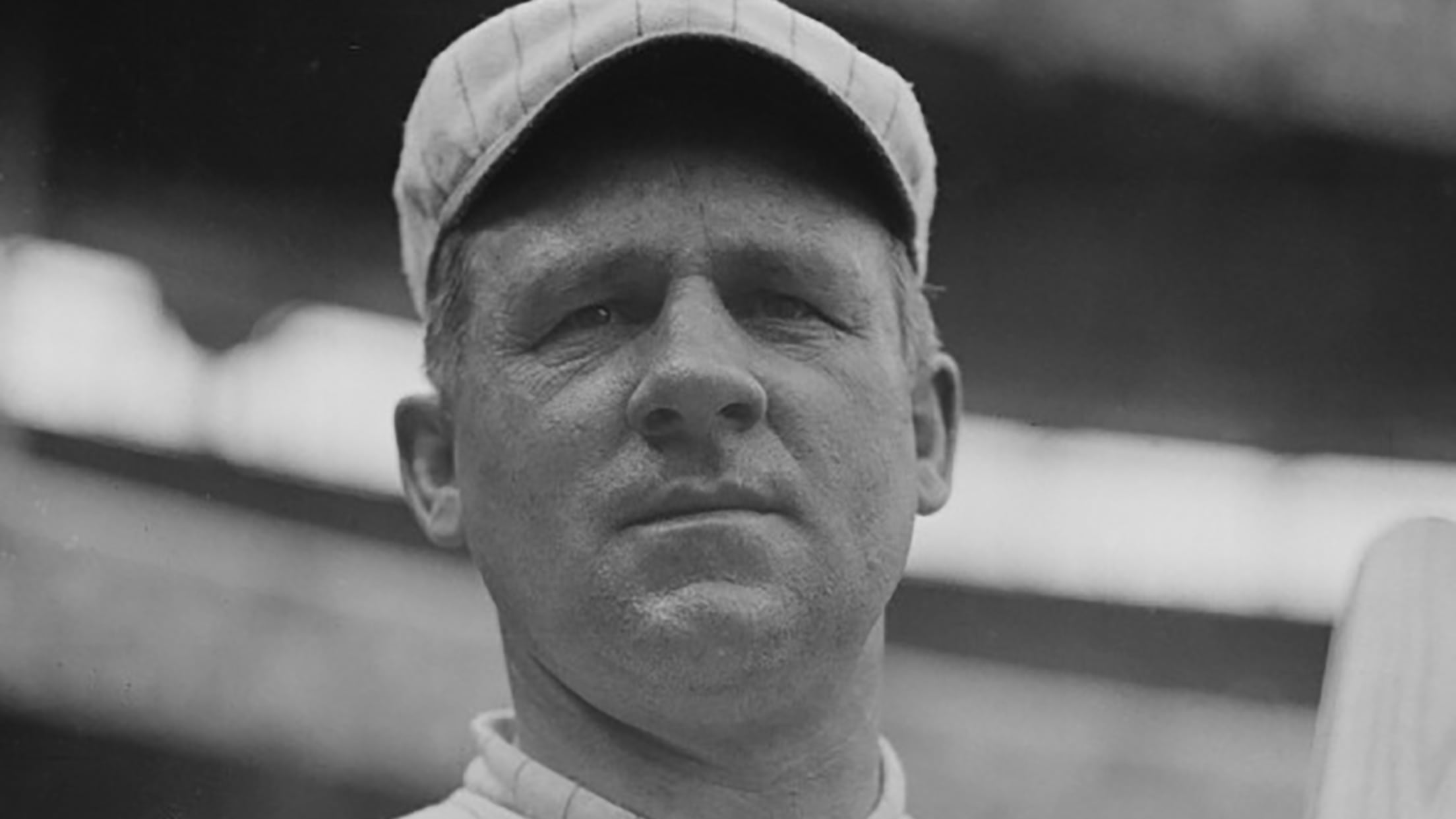 That is the face of a man you don't want to mess with -- and also, somehow, the face of one of the premier vaudeville stars of his age.
At the end of the 1912 season, fresh off the Giants' loss in a dramatic seven-game World Series to Boston, McGraw decided to hit the road for a 15-week tour with the B.F. Keith vaudeville circuit. His act was simple enough: Dressed in a black coat, tails and tie, he delivered a monologue about baseball, full of anecdotes about his own players, umpires, opposing teams and whatever else his scriptwriter could come up with.
McGraw played six nights a week in theaters from Boston to St. Louis to Chicago, and while he couldn't be bothered to rehearse -- he would consistently show up just five minutes before curtain -- he soon became a star. He commanded a salary of $3,000 per week, a handsome sum at the time, but after one offseason he'd decided he had enough: "I must admit I cannot get used to this life," the skipper once said. "It's a daily reminder that I have nerves."
Jim Palmer, Hamburgers associate
On Oct. 6, 1966, the 20-year-old Palmer outdueled none other than Sandy Koufax to lead the Orioles to a win in Game 2 of the World Series. A week later, after Baltimore completed the sweep to bring home the team's first championship, he reported for work at Hamburgers -- the men's clothing store he worked at in the offseason.
It wasn't the most glamorous of transitions, but he had just bought a house that needed work, and his wife was expecting their first child. So, he showed up at 9 each morning, sold some suits, signed some autographs and headed back home.
"I made $150 a week," he told the New York Times in 2013. "Enough to pay for groceries, hot water and electricity."
Luckily for us, it would not be Palmer's last encounter with the fashion industry: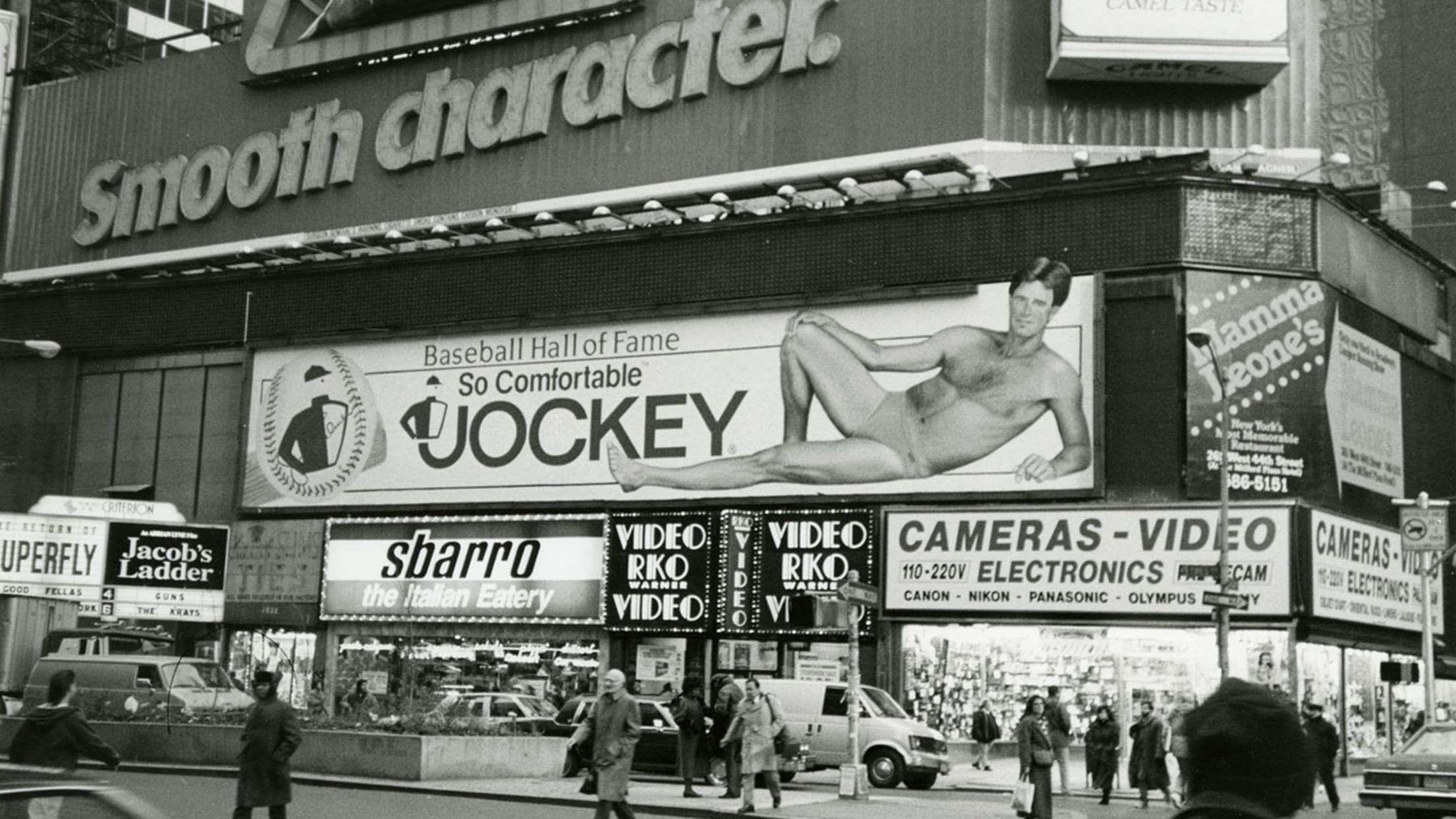 Denny McLain, organist
Baseball history holds more than its fair share of moonlighting musicians, from the sweet jazz stylings of Bernie Williams to the soulful rock of Bronson Arroyo and the twang-infused country of Barry Zito. Only one made it all the way to "The Ed Sullivan Show," though: Tigers starter Denny McLain.
McLain delivered that smooth rendition of "The Girl from Ipanema" in 1968, which was quite the year for him: The Detroit righty won the AL Cy Young Award, the AL MVP and became the last Major League starter to win 30 games, all while helping the Tigers win the 1968 World Series and winning Game 6 on two days' rest. (And yes, that is Bob Gibson helping out on rhythm guitar.)
McLain had always been a great organist -- he had previously spent winters offering lessons at $3.50 a pop -- but after Detroit's title run, things took off. He signed a deal with Capitol Records and soon released two LPs: "Denny McLain at the Organ" in '68 and "In Las Vegas" a year later. He retired after the 1972 season, but with easy listening like this, who needs baseball?
Yogi Berra and Phil Rizzuto, suit salesmen
In the '50s, stars didn't get much brighter than Berra and Rizzuto: MVPs, All-Stars and key cogs on the Yankees teams that won five straight titles from 1949-1953.
But hey, even superstars have to make a living, Bronx Bombers included. So, in the winter of 1951, any gentleman in need of a suit in Newark, N.J., could purchase one from a couple of future Hall of Famers.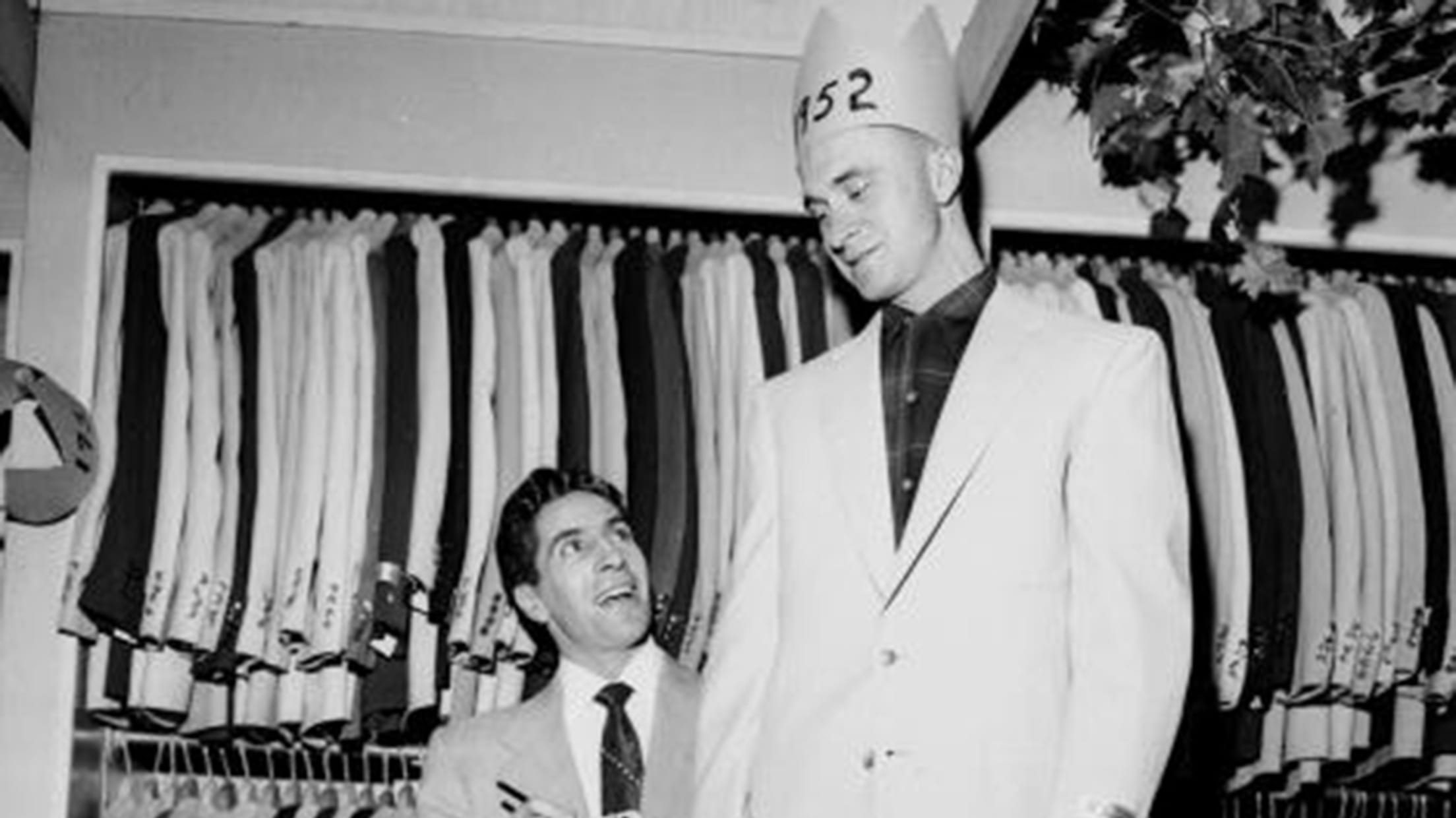 That's 1952 MVP Bobby Shantz trying on a suit while 1951 MVP Berra takes measurements and 1950 MVP Rizzuto jots them down at Newark's American Shops. That was hardly the only odd job Yogi held during the early years of his career -- he once sold hardware at a department store and even headed back to his hometown of St. Louis one winter to greet patrons at a local restaurant.
Joe Morgan, snowplow operator
No, this isn't Hall of Famer Joe Morgan. This is "Turnpike Joe," the Boston folk hero who starred at Boston College, signed with the hometown Braves and eventually worked his way up to manager of the Red Sox.
While he's best remembered for his colorful turns of phrase in the Boston dugout -- he would punctuate every Roger Clemens start with "Roger spun another beauty" -- his nickname came from his days as a skipper in the Red Sox farm system. From 1976 to 1985, Morgan spent his winters driving a snowplow on the Massachusetts Turnpike -- a span that included Boston's legendary blizzard of February 1978.
He became a coach with the Major League club in 1985, and his 1986 World Series bonus allowed him to quit his other job for good. But he always looked back on it fondly, even if it wasn't the most glamorous line of work: "The side benefit was the money you'd find in snowbanks," he told Peter Gammons in 1988. "But about all I got was cat food, mayonnaise and salad dressing."
Lou Brock, florist
"It's a rough business. You've got to give 'em what they want." So begins a 1969 Associated Press article on Brock -- not his baseball career, but his attempt to break into the flower shop business.
As he established himself as a star with the Cardinals in the '60s and '70s, Brock invested in all sorts of business opportunities, from a sporting goods store to the "Brockabrella" -- an umbrella that you could wear on your head.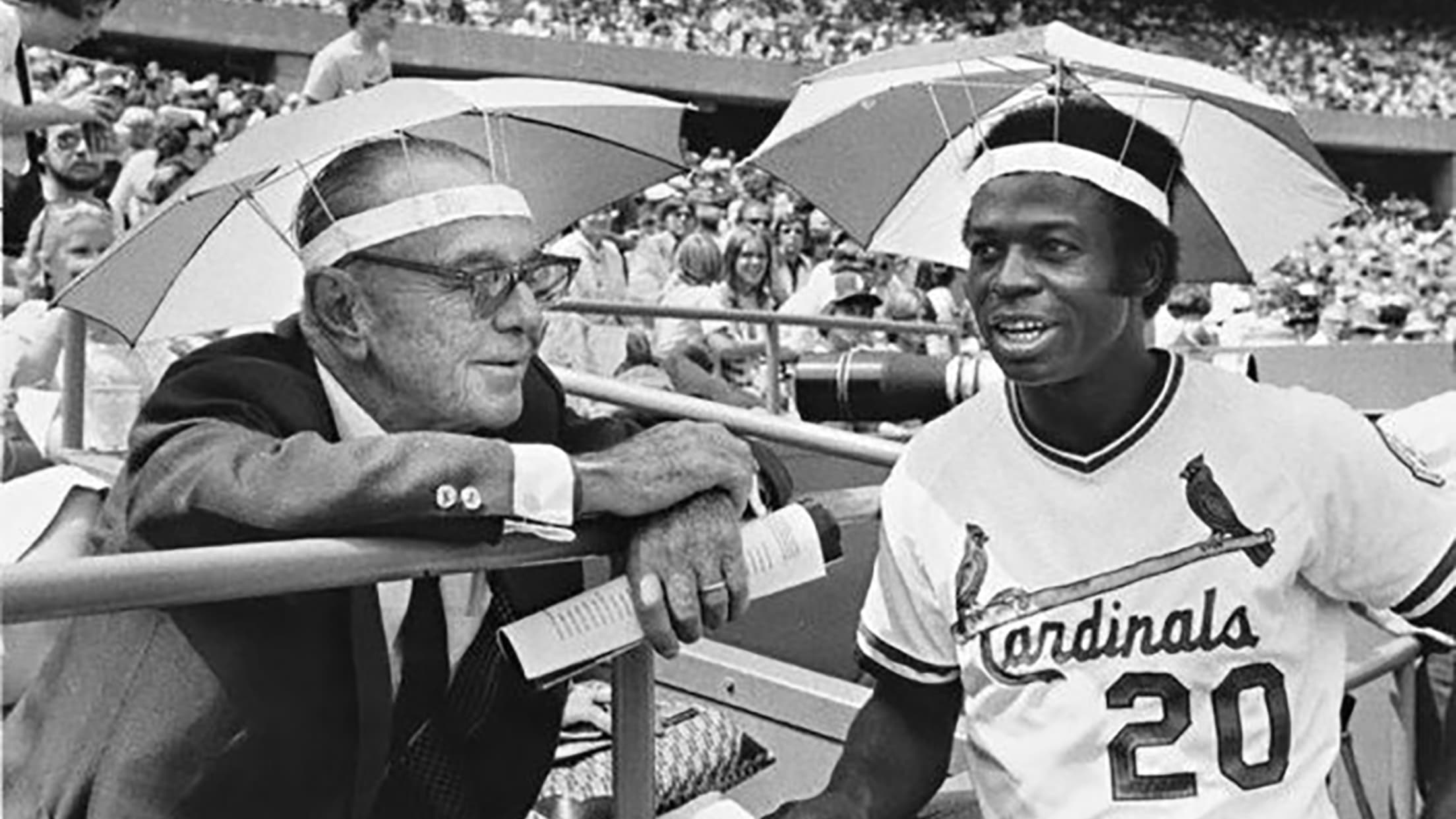 Before any of that, though, there was The Flower Shop: an unassuming corner store that made no mention of the future Hall of Famer behind the counter inside. The shop turned into a success, despite plenty of skepticism at the time regarding Brock's lack of floral experience. Luckily, he had just the pithy response: "Did anybody ever ask Rockefeller why he went into the oil business?"
Jackie Robinson, electronics store employee
The 1949 season was the best of Robinson's storied Major League career: He slashed .342/.432/.528, stole a career-high 37 bases and took home his only NL MVP award, firmly establishing himself as one of the very best players in baseball. How did he celebrate? By going to work at Sunset Appliance in Rego Park, Queens.
Sugar Ray Robinson and Jackie Robinson at Sunset Appliance in Queens, where Jackie worked in the offseason. pic.twitter.com/TCPswIwaPI

— SportsPaper (@SportsPaperInfo) April 12, 2016
To supplement his salary, Robinson took the cross-borough trip every Monday, Wednesday and Friday to sell television sets. He had plenty of natural talent for it -- and, of course, being Jackie Robinson didn't hurt.
"Business [is] booming like wildfire since Jackie came," Sunset owner Joseph Rudnick told the Jan. 7, 1950, issue of The New Yorker. "He's a natural salesman, with a natural modesty that appeals to buyers. The salesman wrapped up in himself makes a very small package."
Waite Hoyt, professional basketball player and mortician
Hoyt wore many hats, on and off the field. Not only did he play for seven teams over a 21-year Major League career -- including an excellent run with the Murderers' Row Yankees -- but he also had enough side hobbies to fill a book.
Despite signing with the Giants at age 16 and never finishing high school, Hoyt was an accomplished painter, once even exhibiting 41 paintings at a one-man show in Cincinnati. He dabbled with the vaudeville stage, following in the footsteps of his father Addison. He also kept in shape during the winter as a semi-pro basketball player, which gave us this gem of a photo: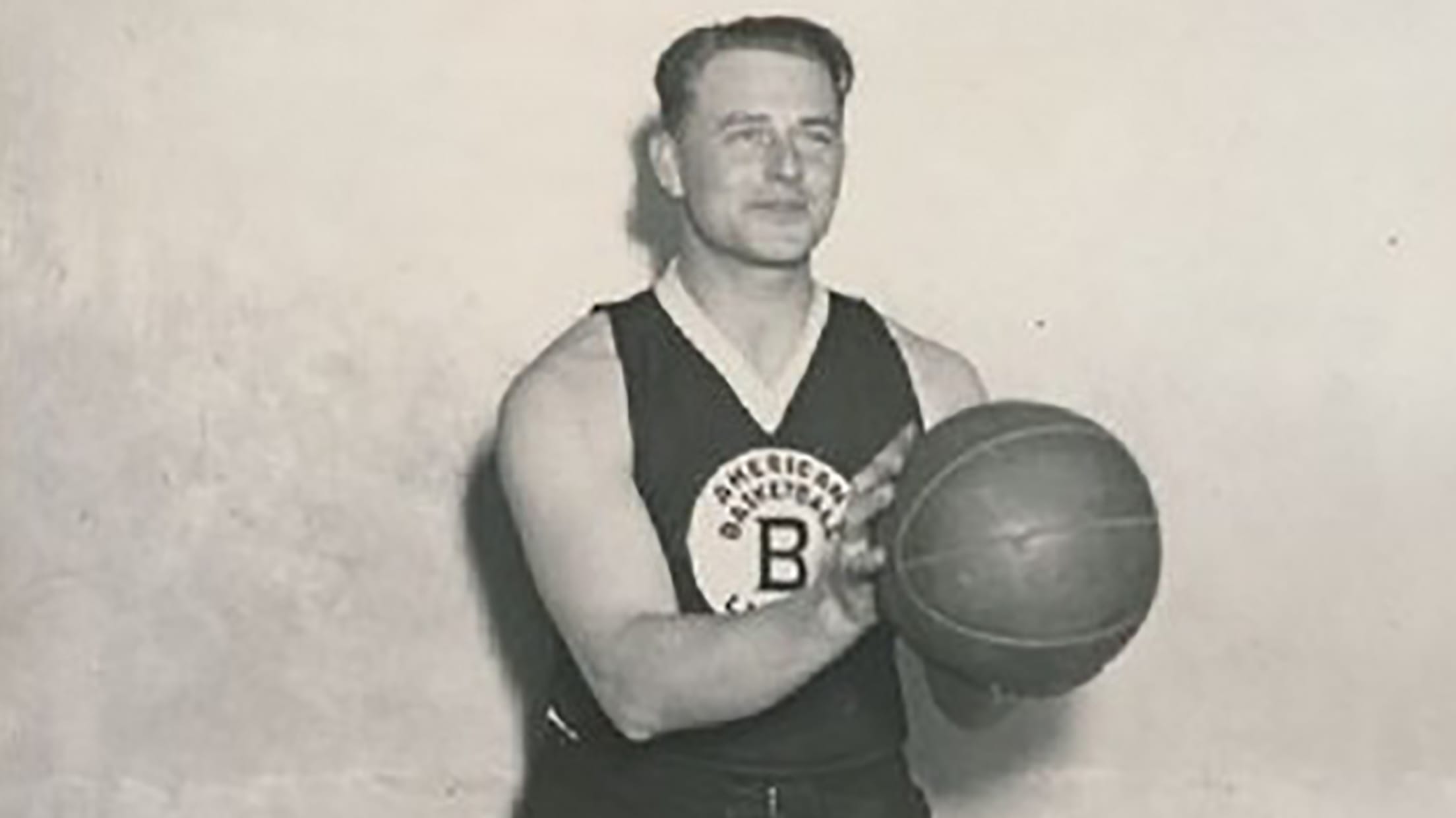 But, all of that pales in comparison to his time at his father-in-law's funeral home. Hoyt initially got involved when he returned to New York to play for the Yankees, and he took to it so much that he eventually opened his own business on Long Island. According to legend, he once drove to the Polo Grounds with a cadaver in his car, made his start, then drove the corpse to its final resting place -- and so "The Merry Mortician" was born.
Of course, these are but a few of the many odd occupations littering baseball history. Nolan Ryan once installed A/C units. Michael Fulmer returned home to Oklahoma this winter to work as a plumber, and he just won the AL Rookie of the Year Award.
Have a favorite we left out? Let us know in the comments.