The interesting facts you need to know about newest Cubs sensation David Bote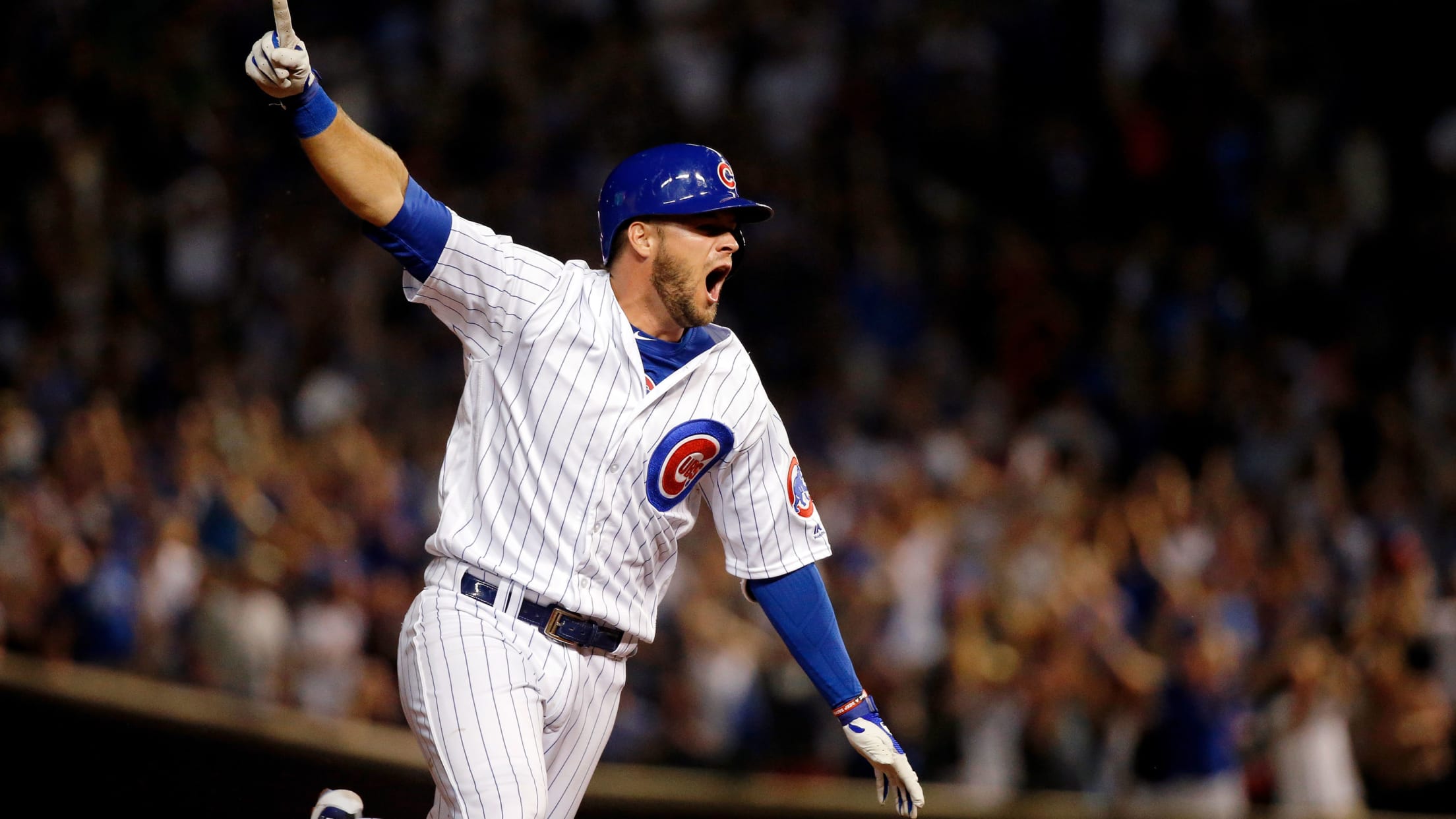 <> at Wrigley Field on August 12, 2018 in Chicago, Illinois. (Jon Durr)
On Sunday night, David Bote announced himself to the world with the home run that every kid dreams of hitting in the backyard: Trailing by three in the bottom of the ninth with two outs and two strikes, Bote (pronounced BOAT-y) launched a grand slam into the night sky to beat the Nationals, 4-3. That even earned him the rare nod of approval from Bill Murray.
Unless you're a Cubs fan, this may have been the first time you heard of the 25-year-old Bote. He was never a top prospect. He was drafted in the 18th round. And, until he smashed the ball between three levels in 2016, was never even much of a hitter. So, what do you need to know about your new favorite Cub?
He got a call at midnight that he was coming to the Majors
Most people are annoyed when they get a call that late. And that was certainly the reaction from Bote's wife.
"I got the call at midnight last night," Bote said before making his debut against the Rockies. "My wife [Rachel] was sleeping, I was about ready to go to bed. The kids were sleeping, and she was like, 'Ssshhhh!' And I was like, 'Wait a second, this is the phone call!' She got up and got really excited."
He made his debut against his hometown team
Growing up Colorado, Bote was a big fan of the classic Rockies:
"I was born two days before their Opening Day here in Colorado, so I grew up watching Dante Bichette, Andres Galarraga, Troy Tulowitzki, Brad Hawpe, Todd Helton, all those guys," Bote said. "It's the same stadium, but it's fun knowing you belong there, you're going to work there, instead of going there for entertainment."
So, with plenty of family and friends in the crowd, and in the park he knows well, Bote doubled in his first big league at-bat:
He's still playing baseball because of his wife
That's right: Not only was Rachel with him when he got the call to the bigs, but the mere fact that he's still playing baseball is thanks to her.
After four years in the Minors, Bote had never hit over .251 or slugged more than seven home runs. Many similar players have seen the writing on the wall and gone into grocery store inventory management or transportation logistics or other normal jobs.
Bote told the Chicago Tribune, "She said, 'We didn't play in in short-season (Boise) for two years and Kane County for three seasons to stop now.' "She's my biggest supporter. She takes care of the kids when I'm on the road. It's an unbelievable blessing. People say 'would you be further [in your career] if you weren't married?' I wouldn't be here if I wasn't married with the kids."
He was in attendance at the 2016 World Series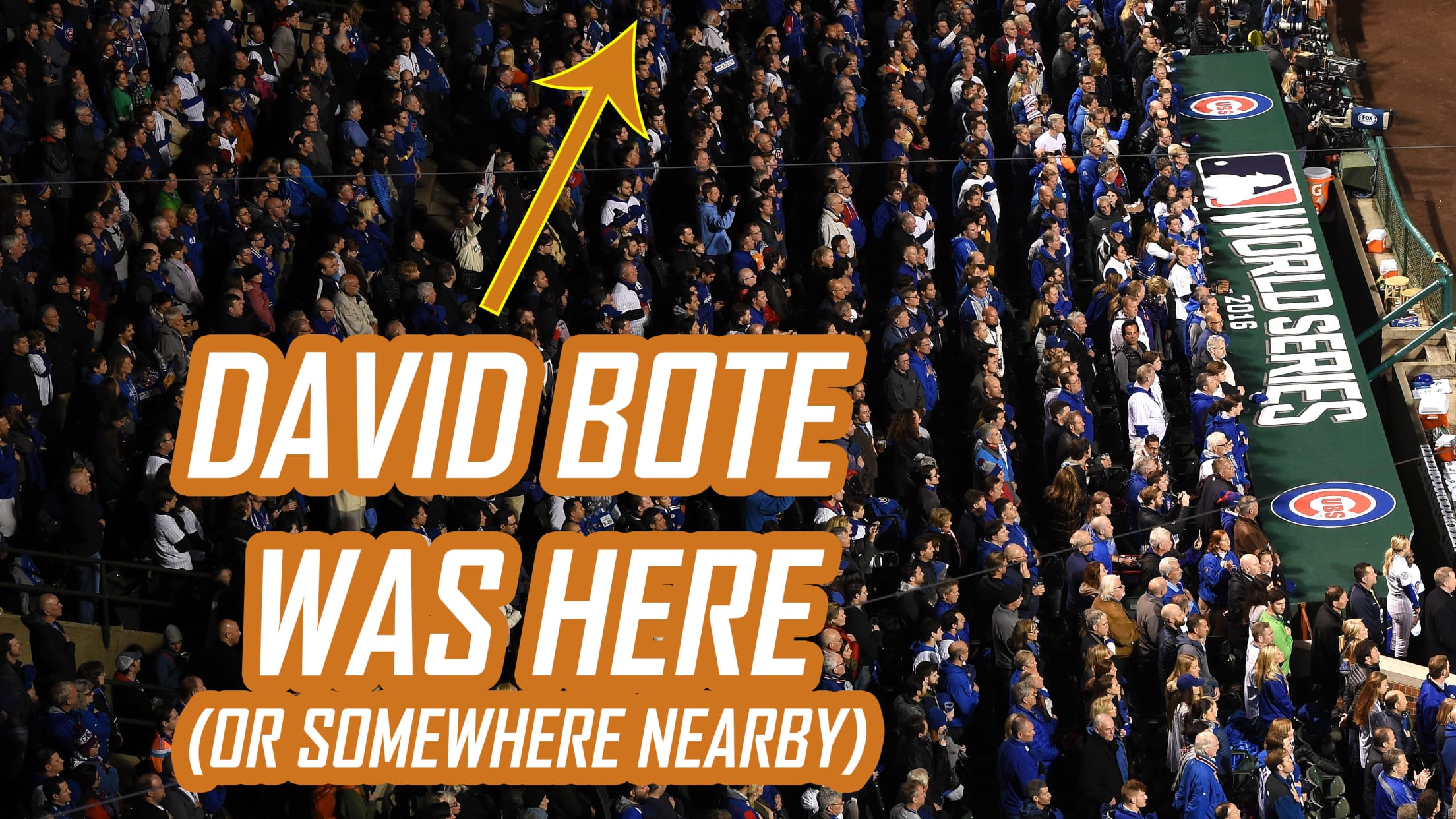 Bote's big league debut was still two years away, but he was in attendance at Wrigley during the series that ended baseball's longest title drought. He wasn't sitting upstairs with the owners or other Minor Leaguers, though. In fact, he simply sat in the right-field stands as if he were just another long-suffering fan rather than a professional ballplayer coming off a breakout campaign.
Tony Andracki of NBCSports.com wrote:
"He sat down the right field line in Game 5 of the 2016 World Series, cheering on a gaggle of former teammates and a bunch of guys he had never played with. ...
And all along, he never told them who he was or that he had played with Kris Bryant and Addison Russell and Willson Contreras and Kyle Schwarber and Albert Almora Jr. in the Minors."
He can play anywhere on the field
No one loves being able to move players around on the field more than Joe Maddon. After all, first-base slugger Anthony Rizzo has seen time at second base and on the mound. Bote is a perfect player for the skipper, then. While he's only played in three positions at the big league level, so far -- third, second and first base -- he played every position except center field and catcher in the Minors.
That included pitching a full seven innings on the mound over five appearances, so he's almost an old pro at the position. Just don't expect the next Shohei Ohtani: In those seven innings, Bote gave up seven runs, 11 hits and three walks while striking out three.
Teams in this article:
Players in this article: