Where does Steven Wright's hot start rank among the best knuckleballing seasons ever?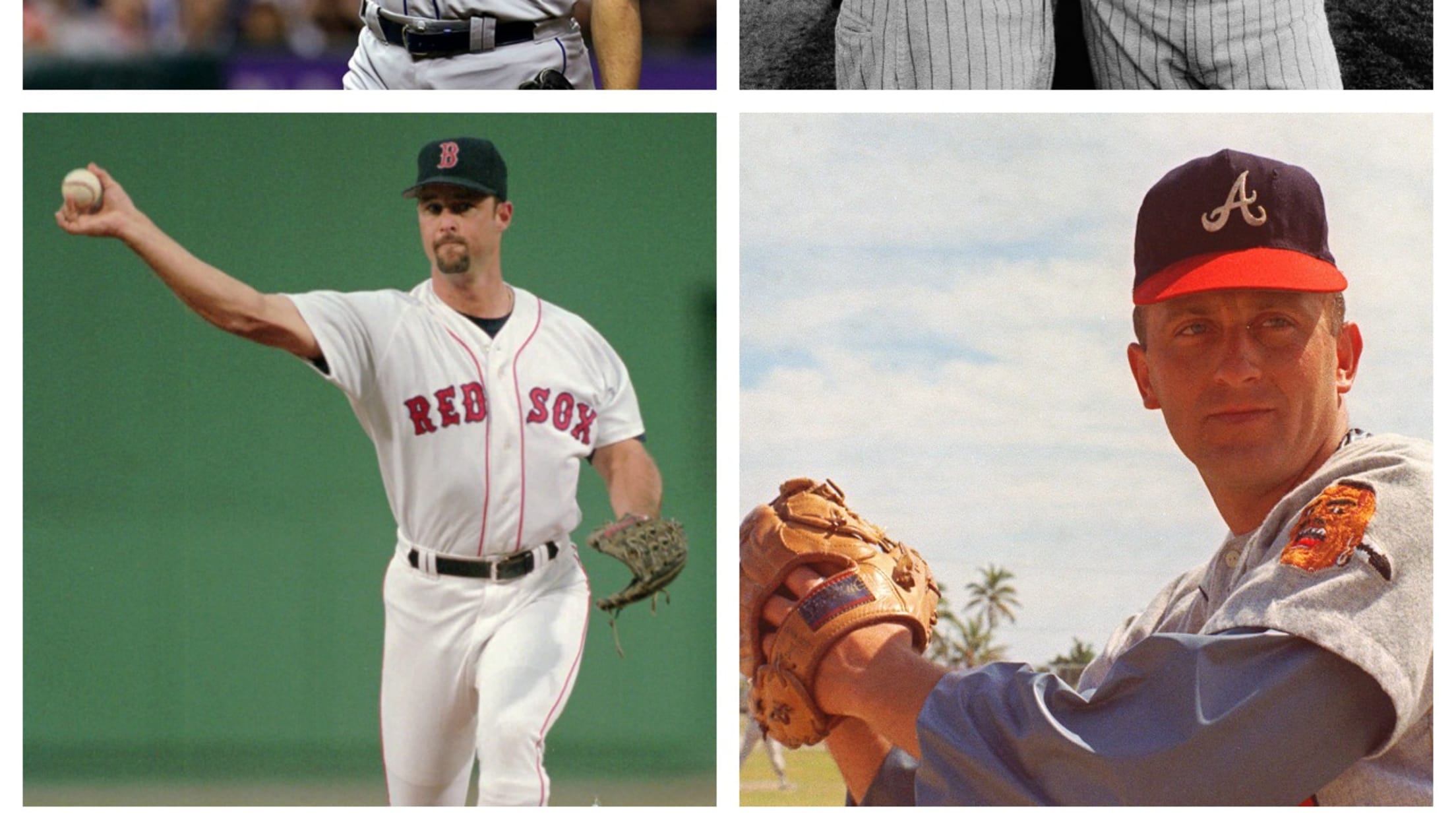 Just a few years ago, Steven Wright was in danger of becoming another cautionary tale. Taken in the second round of the 2006 Draft by the Indians, things never quite clicked for him in the Minors, and by 2011, it was clear that he had reached his ceiling in Double-A Akron. That's when he and the club hatched a plan, one adopted by many a struggling pitching prospect before him: Wright would scrap his traditional repertoire and become a knuckleballer.
Then-team president Mark Shapiro hooked Wright up with former Tribe knuckleballer Tom Candiotti, and the results were remarkable: After posting a 5.98 ERA in Double-A the year prior, Wright pitched to a 2.49 mark over 20 starts in Akron in 2012. Cleveland flipped its newfound asset to the Red Sox that same year, and in 2013, Wright made his MLB debut for Boston. He appeared in 26 games for the team over the next three seasons, but still ... that would be the end of it, right? It was a wonderful story, but this is 2016 -- the era in which every rotation is contractually obligated to have at least three 95-mph flamethrowers. How could a knuckleballer survive, much less thrive?
By throwing pitches like this, for one:
Wright, who's scheduled to take the hill Saturday against the Blue Jays, hasn't just succeeded in the Boston rotation in 2016. He's been one of the best starters in baseball -- ten starts, a 2.45 ERA (14th in MLB) and 61 strikeouts over 69 2/3 innings. If Wright is able to keep this up, where could his campaign rank among the best performances by a knuckleballer? Take a look:

Best seasons by a knuckleballer since 1966
Sorted by ERA+
If Wright continues at this pace, he'll lay claim to one of the very performances by a knuckleballer ever. As for the seasons he's trying to chase down, read on for the stories of some of the more interesting of the bunch.
Phil Niekro, 1969
Like a lot of knuckleballers, Niekro was a fairly late bloomer -- he didn't make his big league debut until 1964, after five seasons in the Minors. Once he cracked the Braves rotation, though, he didn't look back. He put up a 1.87 ERA in 1967, and two years later, he broke through as a star: He posted a 2.56 ERA in '69, striking out 193 over an astounding 284 1/3 innings. He made his first All-Star team, finished second in NL Cy Young Award voting and led Atlanta to the first NLCS in MLB history.
Niekro acquitted himself well in his first postseason, losing a duel with Tom Seaver in Game 1. In Atlanta's defense, though, it's tough to beat a miracle.
Wilbur Wood, 1971
Like a lot of knuckleballers, Wood first took up the pitch after struggling in the Minors for several years. Unlike a lot of knuckleballers, though, he got to learn from arguably the best in big league history: Hall of Famer and knuckleball pioneer Hoyt Wilhelm, who just so happened to be finishing up his career with the White Sox when Wood was traded to Chicago in 1966.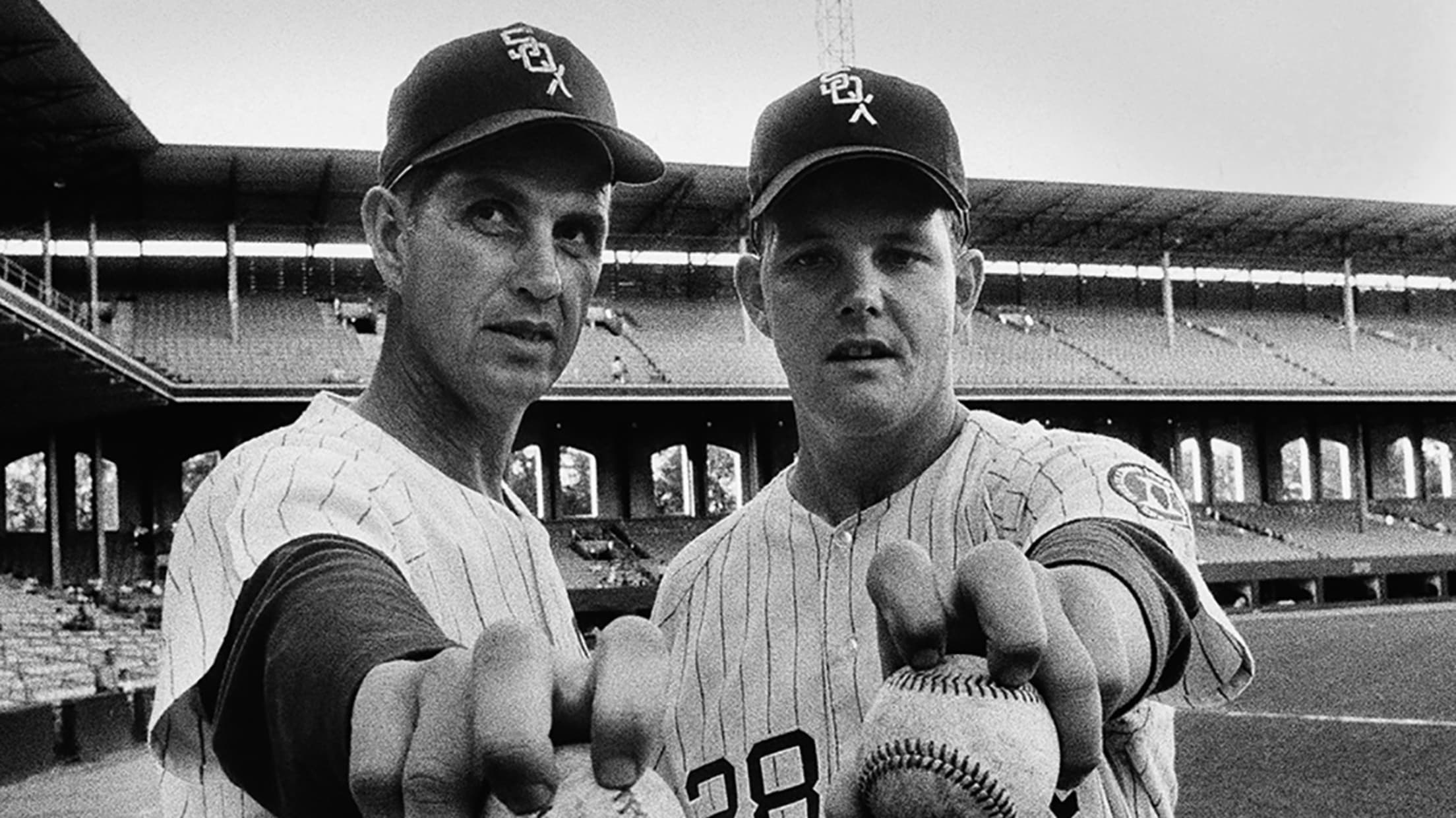 During Spring Training that year, Wilhelm advised Wood to convert to the knuckler full-time, and even taught him how to throw it. The success came almost immediately -- Wood broke in with the Pale Hose in 1968, posting a 1.87 ERA over 159 innings and even garnering some MVP votes ... as a reliever. And when Chicago slotted him into the rotation in 1971, he really took off: A 1.91 ERA over 334 innings (!) with 210 strikeouts, as Wood finished third in AL Cy Young Award voting and ninth in the AL MVP race.
Tom Candiotti, 1991
The man who helped save Steven Wright was a knuckleballing legend himself, but he almost never got a chance to pitch in the Majors. The Candy Man went undrafted out of tiny Saint Mary's College in California, and he was only noticed after a year spent with the Victoria Mussels of the independent Northwest League -- a year he spent sleeping in the locker room, at a friend's house and even on the field after he ran out of money.
After getting picked up by the Royals, Candiotti spent a few years bouncing around various big league clubs. He eventually found a home in Cleveland, where he would pitch for more than five seasons -- none of them better than 1991. In an increasingly offense-happy era, Candiotti started the '91 season red hot, putting up a 2.24 ERA over 15 starts with the Indians -- and attracting attention at the non-waiver Trade Deadline from the Blue Jays, who were looking to make a run. Toronto traded for the knuckleballer that summer, and Candiotti didn't disappoint, finishing out the year with a 2.98 ERA over 19 starts while leading the Jays to the ALCS.
Tim Wakefield, 1995
Before serving as the veteran leader and Idiot Spirit Guide for the 2000s Red Sox, Wakefield was a great pitcher in his own right. After finishing third in the NL Rookie of the Year vote with the Pirates in 1992, Wakefield struggled and was eventually shipped to Boston ... where he would promptly turn himself into one of the best pitchers in baseball. His 1995 season was remarkable: The 28-year-old put up a 2.95 ERA with 119 strikeouts over 195 1/3 innings, finishing third in the AL Cy Young Award race and 13th in MVP voting.
Wakefield called Boston home for the next 16 years, becoming one of the most beloved players in the history of the franchise. He's even been known to show up to Fenway now and again in the years since:
Never change, @45PedroMartinez. Never change. pic.twitter.com/4P1YV1je03

— MLB GIFS (@MLBGIFs) April 11, 2016
R.A. Dickey, 2012
Dickey is the Platonic ideal of a knuckleballer. Picked up the pitch after getting stuck in the Minor Leagues? Check. Waxing poetic about the pitch like he's an old sea captain? Check. The only full-time knuckleballer to ever win a Cy Young Award? Absolutely.
Dickey took a long, meandering road to the top: He was drafted by the Rangers in 1996 and even made it all the way to the Show, but didn't consider learning the knuckleball until a full ten years later. Even then, the early returns weren't promising -- he gave up six home runs in his first Major League start with the knuckler and bounced from Texas to Milwaukee to Minnesota to, finally, the Mets.
And then, out of nowhere, 2012 happened.
Dickey posted a 2.73 ERA with 230 K's over 233 2/3 innings, earning his first All-Star appearance and taking home one of the more improbable NL Cy Young Award wins in recent memory. And though he hasn't recaptured that sort of magic in the years since, he's been a solid member of the Blue Jays rotation ... while also boldly going where no knuckleballer has ever gone before.
Teams in this article:
Players in this article: