Which member of the 2014 Tigers will win the 2019 World Series?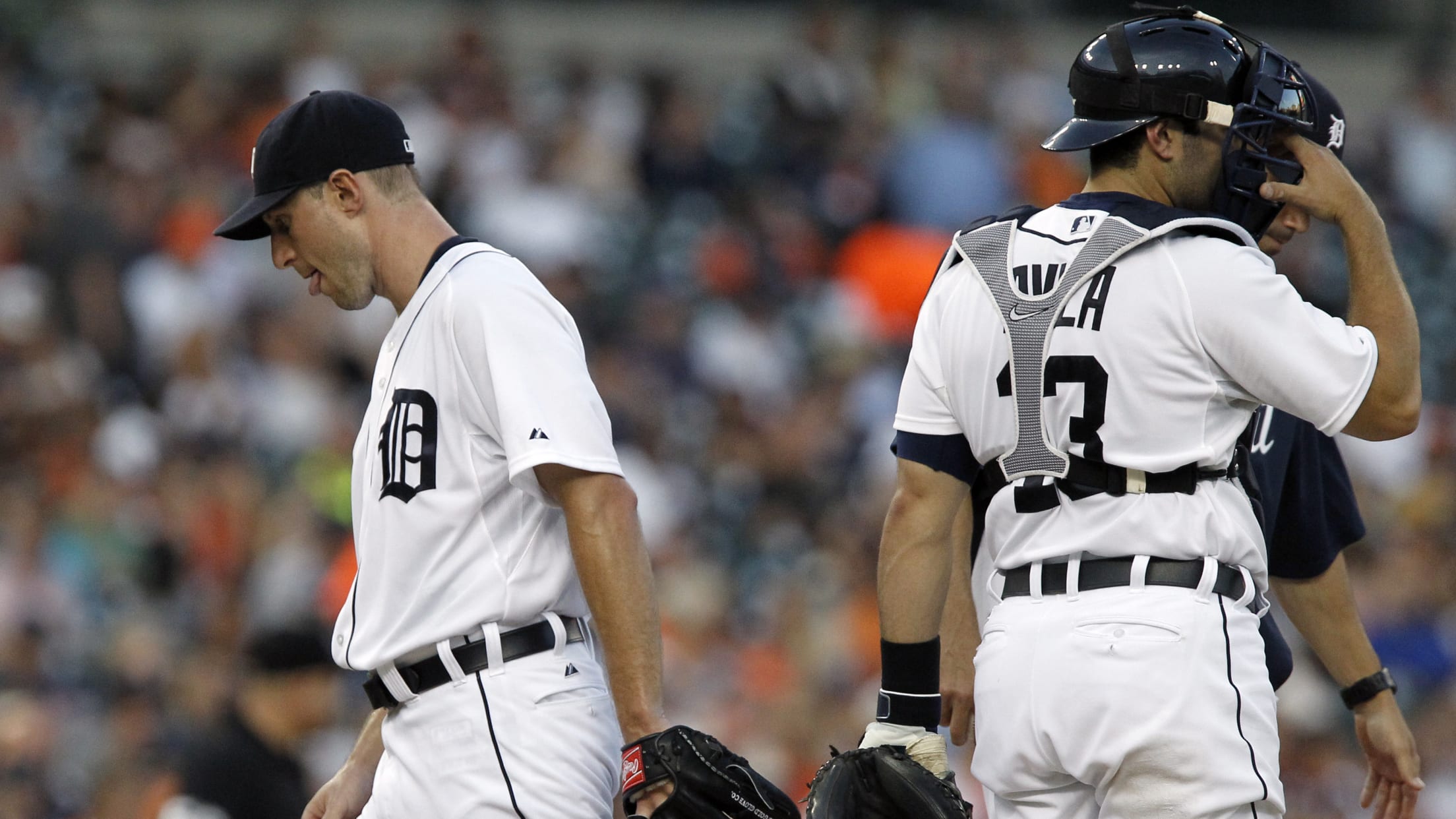 The 2014 Tigers were stacked with All Stars, Cy Young winners and MVPs. On the mound, they featured Justin Verlander, Max Scherzer, Rick Porcello and David Price. Those pitchers were backed by the likes of Miguel Cabrera, Ian Kinsler, J.D. Martinez and Victor Martinez. That's an insanely good team! However, that same team was swept by the Orioles in the ALDS.
Making matters even weirder, none of the 2014 Tigers won a World Series until just last year when Verlander helped lead the Astros to a 2017 title. The floodgates opened in 2018, when four members of the 2014 Tigers -- J.D. Martinez, Kinsler, Price and Porcello -- were members of the Red Sox.
Now five members of the 2014 Tigers have World Series rings, but why stop there? 2019 will offer yet another opportunity for alumni around MLB to claim a title. Who will be next?
Max Scherzer
Whether or not the Nationals retain free agent outfielder Bryce Harper, they should have a very good team in 2019 and Scherzer will be front and center of that squad. With the rise of the Phillies and Braves, the Nationals no longer have the guaranteed postseason spot they enjoyed in the past.
If the Nats do make the postseason, a rotation fronted by Scherzer and Stephen Strasburg would be formidable in front of a talented lineup.
Miguel Cabrera
Cabrera already has a World Series ring from his days with the 2003 Marlins, but it's high time that he get another shot. The biggest impediment to Miggy's chances, of course, is that he plays for a Tigers team that is unlikely to contend for a postseason spot in 2019. That didn't hold back Verlander in 2017, though, and Cabrera could find himself in a similar situation as a trade or waiver candidate in the summer.
Hernán Pérez
Perez's Brewers had the best record in the National League and came within one game of reaching the 2018 World Series. Given how young the 2018 version of the team was, there's a strong chance they'll be even better in 2019.
Where does Perez fit in that group? Everywhere, of course. He played every position except catcher in 2018, and that sort of versatility has a place on any team in baseball. If 2019 is the year of the Brewers, it will be the year of Perez.
Alex Avila
If Avila spends the season with the D-backs, he'll be an intriguing option on a team that figures to contend once again for NL Wild Card spot.
But, picking Avila isn't like picking many of the other players on this list since he could very easily find himself traded to a contender with a need at catcher. So, while he starts out in a pretty good situation, it's entirely possible that his situation improves dramatically. It's not as fun as picking Scherzer to carry the Nationals on his back to get a ring, but there's nothing wrong with hopping on for the ride.
Eugenio Suárez
The Reds may not be a trending pick to make the postseason in 2019, especially since they play in a division with the Cubs, Cardinals and Brewers. But every season seems to feature a young team that gets good ahead of schedule. So, why not the 2019 Reds?
The downside of this pick is that Suarez's hopes are tied to the Reds. The 27-year-old All-Star third baseman is a centerpiece of the team's rebuild, so he's probably not going anywhere. But, then again, maybe the 2019 Reds will be next year's surprise team.
So, which 2014 Tiger do you think will get a ring in 2019?
Teams in this article:
Players in this article: