Will these preseason favorites still make the postseason?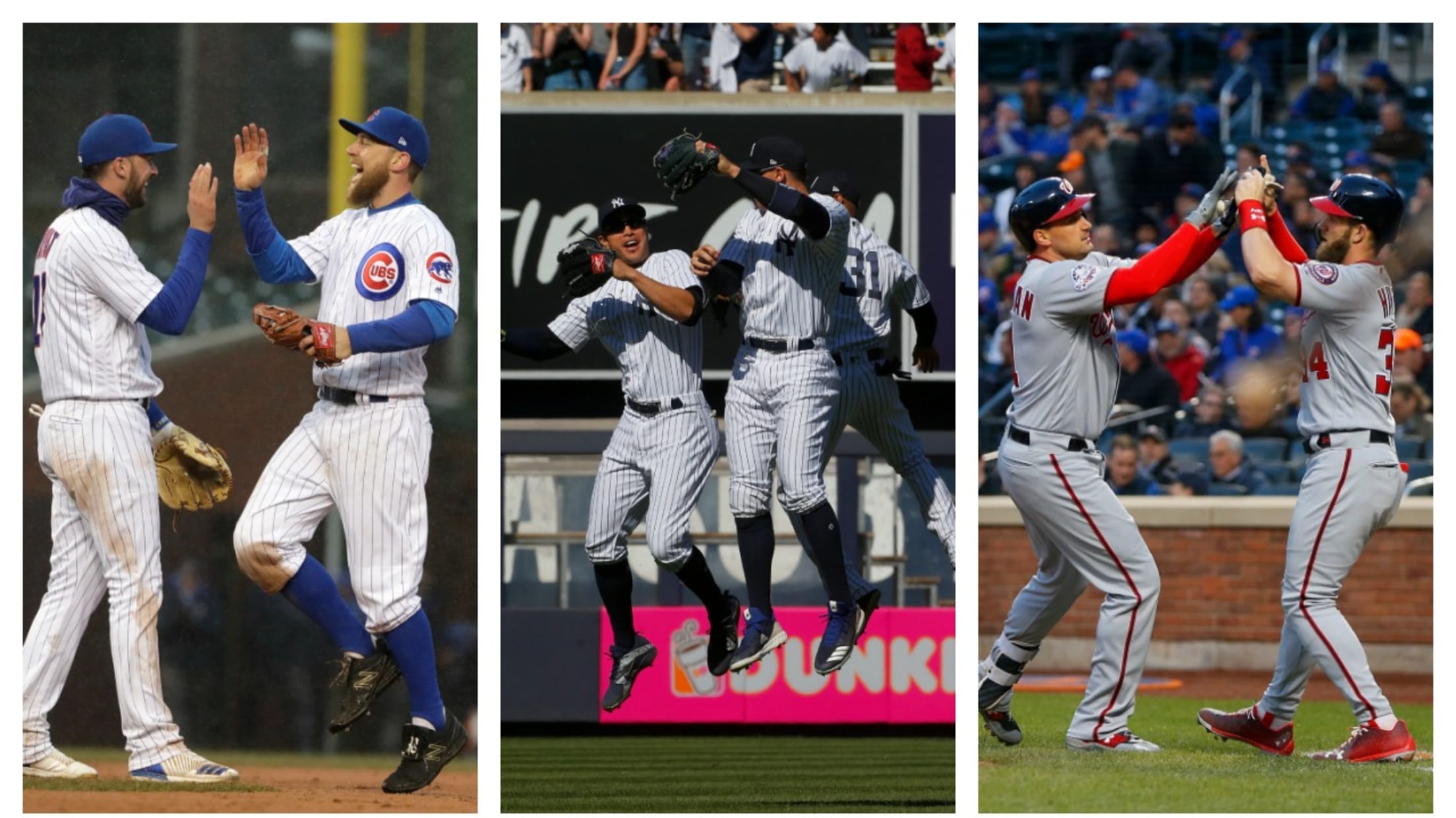 First, a disclaimer: The 2018 season is less than a month old. There's still a long, long, long way to go -- around 140 games, to be exact. Still, it's worth noting that, if the season did end today, the Yankees, Nationals, Cubs and Dodgers -- four teams that won at least 90 games last year -- would miss the postseason.
So, you tell us: Is it time to hit the panic button? Or is some patience in order? Below are a few teams expected to contend this season -- swipe left if you think they'll miss the postseason, swipe right if you think they'll right the ship.