Which pitcher will pull a Madison Bumgarner in the 2018 postseason?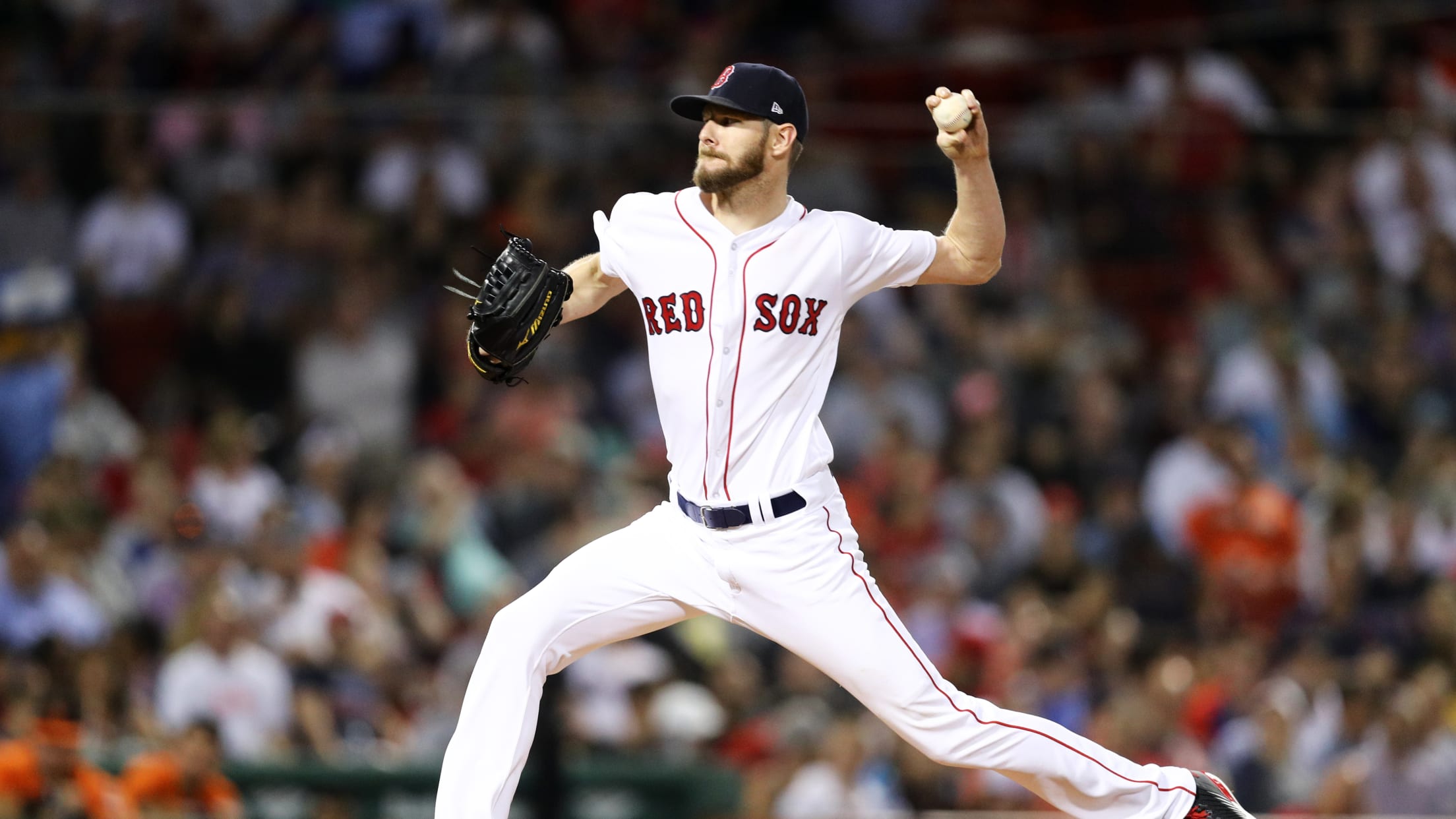 (Maddie Meyer)
Back in the 2014 World Series, Giants lefty Madison Bumgarner did something entirely bonkers. Against the Royals, baseball's Davy Crockett allowed only a single run in 21 innings, including a legendary five-inning save in the deciding Game 7. Even if he retires tomorrow and decides to spend the rest of his days chopping down trees in the North Carolina wilderness, MadBum's dominance in that World Series solidified his status as a postseason legend.
While Bumgarner's heroics were unprecedented for the modern era, we have seen a number of other starting pitchers make heroic, late-inning relief appearances on short rest in the last few postseasons. Last year, Chris Sale, Justin Verlander and Clayton Kershaw all came out of the 'pen, but none came close to reaching MadBum's outlandish performance.
Let's take a look at which hurlers could "pull a Bumgarner" and turn the 2018 postseason into their own glorious coronation.
Trevor Bauer - Indians
That time Bauer sliced his finger open with his drone and then bled all over the mound, remains one of the most bizarre moments in postseason history. But he's also a pretty darn good pitcher willing to throw a boatload of innings. Last year in the ALDS, Bauer threw on three days' rest and was quoted as saying, "I consider this normal rest for me. If I could draw it up personally, this is how I'd pitch every time."
Things didn't go so well for the Cleveland pitcher that time, but there's no doubt Bauer's the type of player who, if allowed, would absolutely try to pitch every single inning of a World Series, like he was straight out of 1903 or something.
Clayton Kershaw - Dodgers
Last October should have been Kershaw's moment. But despite a shutdown start in Game 1 of the World Series and a heroic, four-inning relief appearance in Game 7, the lasting image of his 2017 postseason is this picture of him sitting on the bench after a gut-wrenching Game 5.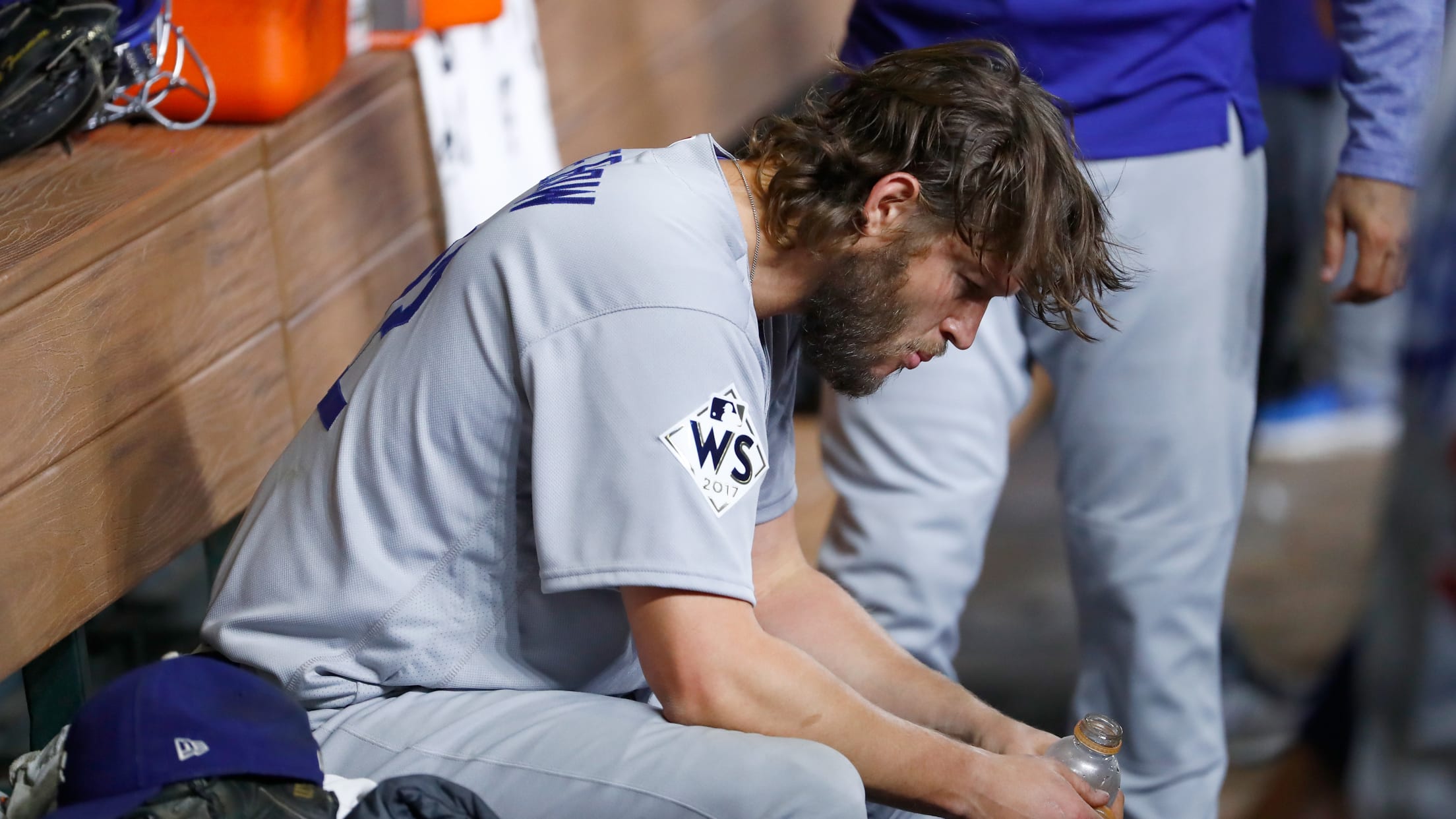 After coming so close to the World Series title that has eluded him for so long, how Kershaw responds this postseason will be fascinating TV. With the Dodgers bullpen even more of a question mark than last season, there's a good chance we see the future Hall of Famer in a relief role yet again.
Chris Sale - Red Sox
Perhaps the front-runner for the American League Cy Young, Sale has been one of the best pitchers in baseball now for the better part of a decade. But, he has yet to rise to that level in the postseason. In his first taste of October baseball last season, the string-bean lefty allowed an uncharacteristic nine runs in 9 2/3 innings, including a disastrous relief outing in Boston's crucial Game 4 defeat to the Astros.
But this year, things are setting up perfectly for Sale to play the starter-turned-reliever hero role. The Red Sox bullpen remains the team's biggest question mark, and Sale just put up a ludicrous season in which he struck out 237 batters in 158 innings.
Cole Hamels - Cubs
In 2008, as a member of the Phillies, Hamels won both the NLCS and World Series MVPs, one of only four pitchers to ever pull that off (Bumgarner in 2015, Livan Hernandez in 1997 and Orel Hershiser in 1988).
But now, the man with the best five o'clock shadow in baseball finds himself back in the October spotlight. A midseason trade to the Cubs reinvigorated the 34-year-old Hamels, who was absolutely dynamite for Chicago in the second half.
Sure, he's not the youngest gent around anymore, but do you feel comfortable betting against Hamels when the weather gets chilly? Just ask Dodgers and Rays fans how that turned out for them.
Mike Foltynewicz - Braves
Compared to the other names on this list, Foltynewicz is most certainly not yet a household name. But the Illinois native has been the Braves' ace all year, posting a 2.88 ERA in more than175 innings.
This is a dude who pitches with a certain intention, purpose and anger, like the catcher's glove stole his lunch money and the hitter helped. So don't be surprised if he demands the ball for a relief appearance or two as the Braves try to win their first postseason series since 2001.
Teams in this article:
Players in this article: