Who will be baseball's next Ironman after Elvis Andrus?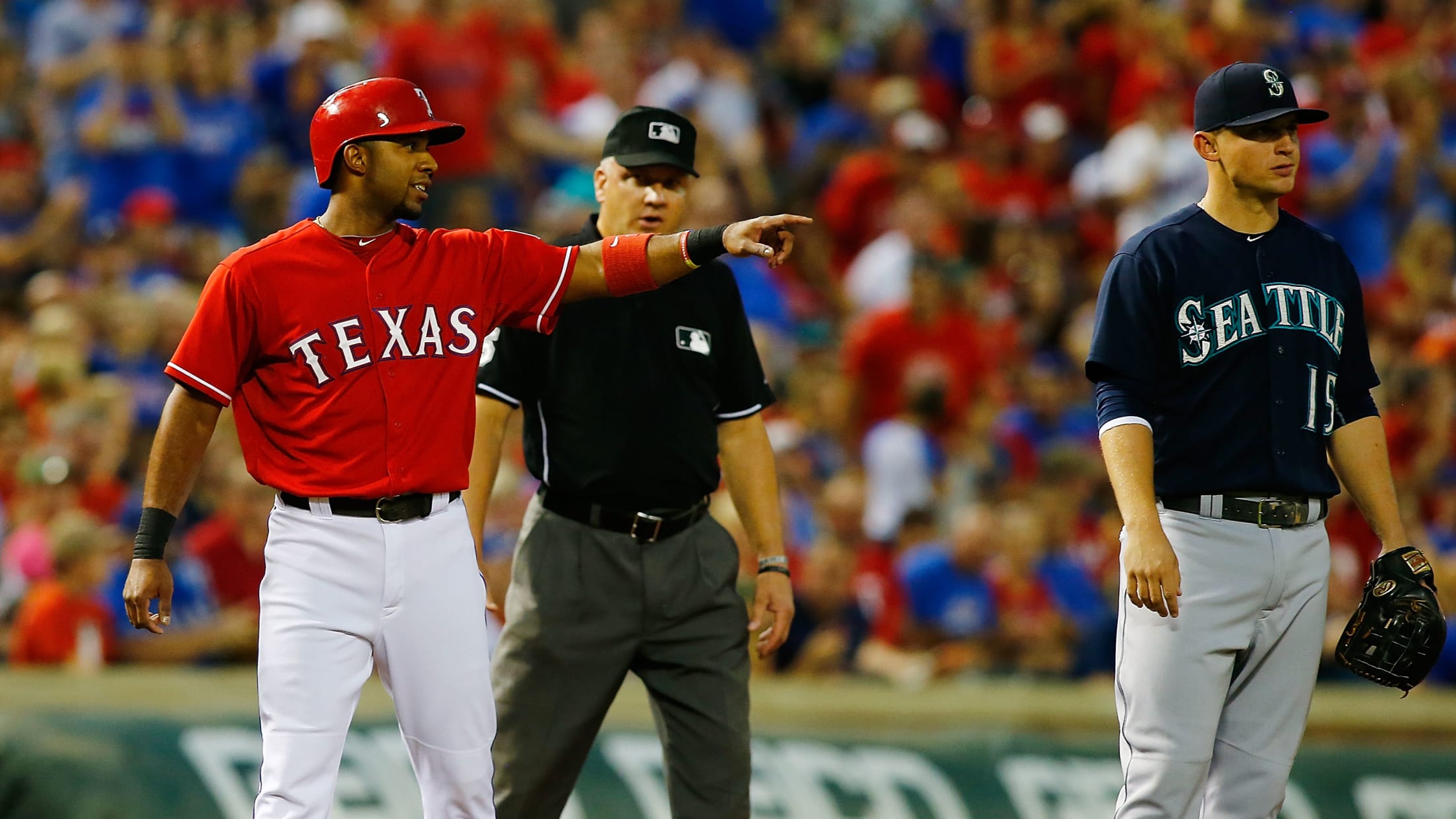 at Globe Life Park in Arlington on September 19, 2015 in Arlington, Texas. (Mike Stone)
On Wednesday, the Rangers lost one of their stars when shortstop Elvis Andrus was struck by a fastball and fractured his elbow. As expected, Andrus was subsequently placed on the disabled list. But this wasn't just any normal DL stint -- it was the very first of Andrus' career.
Before the injury, Andrus held the active record for most career games played without being placed on the DL with 1,393 games. Now that he's officially on the shelf, who assumes the throne as baseball's modern day ironman?
While there aren't any active players all that close to Andrus' mark of nearly 1,400 healthy games, here are the five active players with the most career games without making a single appearance on the disabled list:
5. Rockies 2B DJ LeMahieu: 841 career games -- MLB debut: May 30, 2011
The 2016 NL batting champion clearly has a knack for base hits, but he also knows a thing or two about staying on the field.
4. Twins 2B Brian Dozier: 862 career games -- MLB debut: May 7, 2012
Dingers. Durability. Dozier. The Twins got a good one.
3. Mets 3B Todd Frazier: 949 career games -- MLB debut: May 23, 2011
It's unclear if Frazier also avoided the DL during his legendary Little League career.
2. Astros 2B José Altuve: 995 career games -- MLB debut: July 20, 2011
There are a million reasons to appreciate the 2017 AL MVP, but his elite durability may be one of his most underrated traits.
1. Mariners 3B Kyle Seager: 1,010 career games -- MLB debut: July 7, 2011
"Corey's Brother" has been nothing but consistent during his time in Seattle. There's been nothing to suggest he won't have a serious chance to catch Andrus in a couple years.
However, while these five infielders have all gone their entire careers without a serious injury, there are a few other active DL-less streaks that are also worth mentioning.
Mariners OF Ichiro Suzuki
As if Ichiro doesn't have enough accolades already, he currently holds the longest active streak without a DL stint in baseball. Since starting the 2009 season on the DL, Ichiro has played in 1,363 games without any trouble.
Angels OF Justin Upton
Upton made his MLB debut as a 19-year-old in 2007 and has been one of the most durable players in baseball since. He had a brief DL stint during the 2009 season, but since coming back on August 26, 2009, Upton has played in 1,249 games without getting hurt.
Orioles OF Adam Jones
The center fielder has been the face of the Orioles franchise since arriving from Seattle via trade in 2008. Jones missed the last month of the 2009 season due to injury, but since then, he's played in 1,230 games without another injury.
Braves C Kurt Suzuki
Perhaps the most shocking name on this list, the veteran catcher has played in 917 games since returning from a DL stint in May of 2010. Good for you, Kurt Suzuki!
Teams in this article:
Players in this article: