Which players will take advantage of the new rules and have the best customized cleats next season?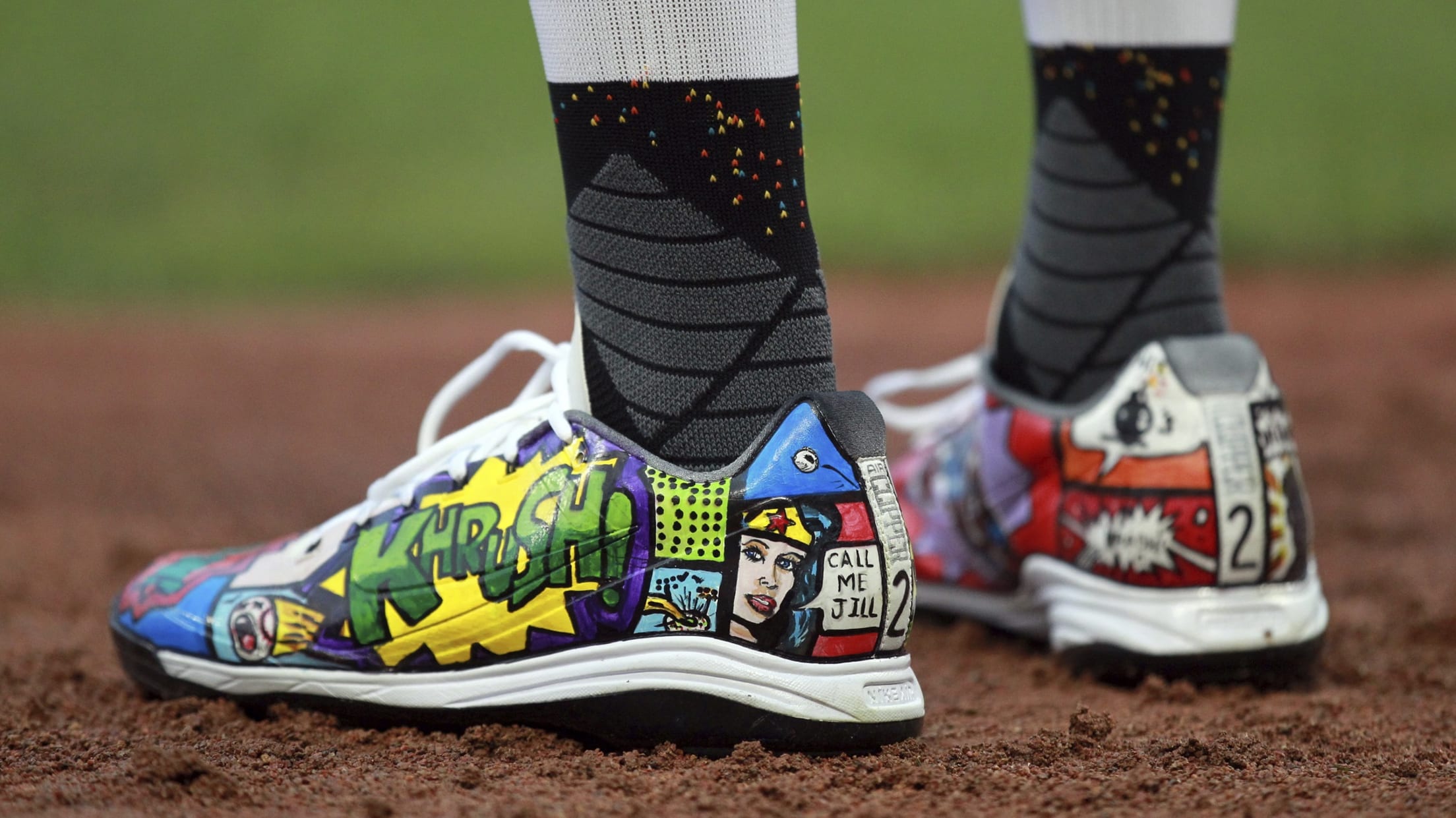 On Thursday, it was announced that Major League Baseball and the MLB Players Association came together to relax the rules regarding footwear players can wear on the field. Said Commissioner Rob Manfred in a statement:
"Major League Baseball and its clubs recognize the desire of players to have more flexibility in this area and are pleased to announce the loosening of regulations that will permit more personalized and stylized footwear. We believe that this agreement strikes the appropriate balance between the shared goal of permitting players to express their individuality while maintaining reasonable restrictions on shoe colors and designs."
So, what might this look like? The possibilities are plentiful, definitely, at least according to the terms by which this agreement was made. And, as we know, baseball is a game played by players of all personalities. This could allow for some pretty great creativity come next season.
In preparation of that, and as we all await the customization that players will no doubt spend some of their offseason working on, here are some of the more recent examples of next-level cleats, most of which were on display during Players Weekend 2018:
Mike Clevinger's Jimi Hendrix cleats
This year marks the 50th anniversary of the Jimi Hendrix Experience's seminal 1968 album "Electric Ladyland," so Clevinger's choice of footwear was definitely well-timed.
And also his "Moana" and "Lilo & Stich" ones, too:
🌊Be yourself, those who mind don't matter and those who matter don't mind🌊 #BeFun #HaveFun #OhanaFirst pic.twitter.com/wqd65FJRc5

— ❂ Mike 𝕊𝕌ℕ𝕊ℍ𝕀ℕ𝔼 Clevinger ❂ (@Mike_Anthony13) July 14, 2018
Dexter Fowler's daughter-designed purple kicks
Yes, please. More of this.
#PlayersWeekend

"When you ask Naya Fowler to pick the colors she wants on your cleats..."I want purple and pink and sparkly rainbow and all of the colors and glitter." Good work @jumpman23 ...Sucks I can't wear them but they came out 🔥" - @DexterFowler pic.twitter.com/OAxu0cIvI5

— St. Louis Cardinals (@Cardinals) August 24, 2018
Dereck Rodríguez's Batman cleats
Gotham is safe under his watch.
CC Sabathia's tribute to his heroes
Very stylish, here.
Bryce Harper's Roberto Clemente cleats
Also a nod to history, Harper impressed with these for Roberto Clemente Day:
Bryce Harper with the 🔥 for #ClementeDay pic.twitter.com/IFG7EZVfxo

— Cut4 (@Cut4) September 5, 2018
The Toddfather's "Godfather"-adorned cleats
You have to love it when a player leans into his nickname heavily, as Todd Frazier's done so well.
Brian Wilson's painted-over cleats with kangaroos and koalas
Why? Why not? That's a better question.
Now that you've seen some of the more inspired cleats worn by players in recent memory, who do you think will blow us all away with THE most impessive footwear in 2019? Weigh in below!