The Nationals celebrate big wins by flinging cabbage around the clubhouse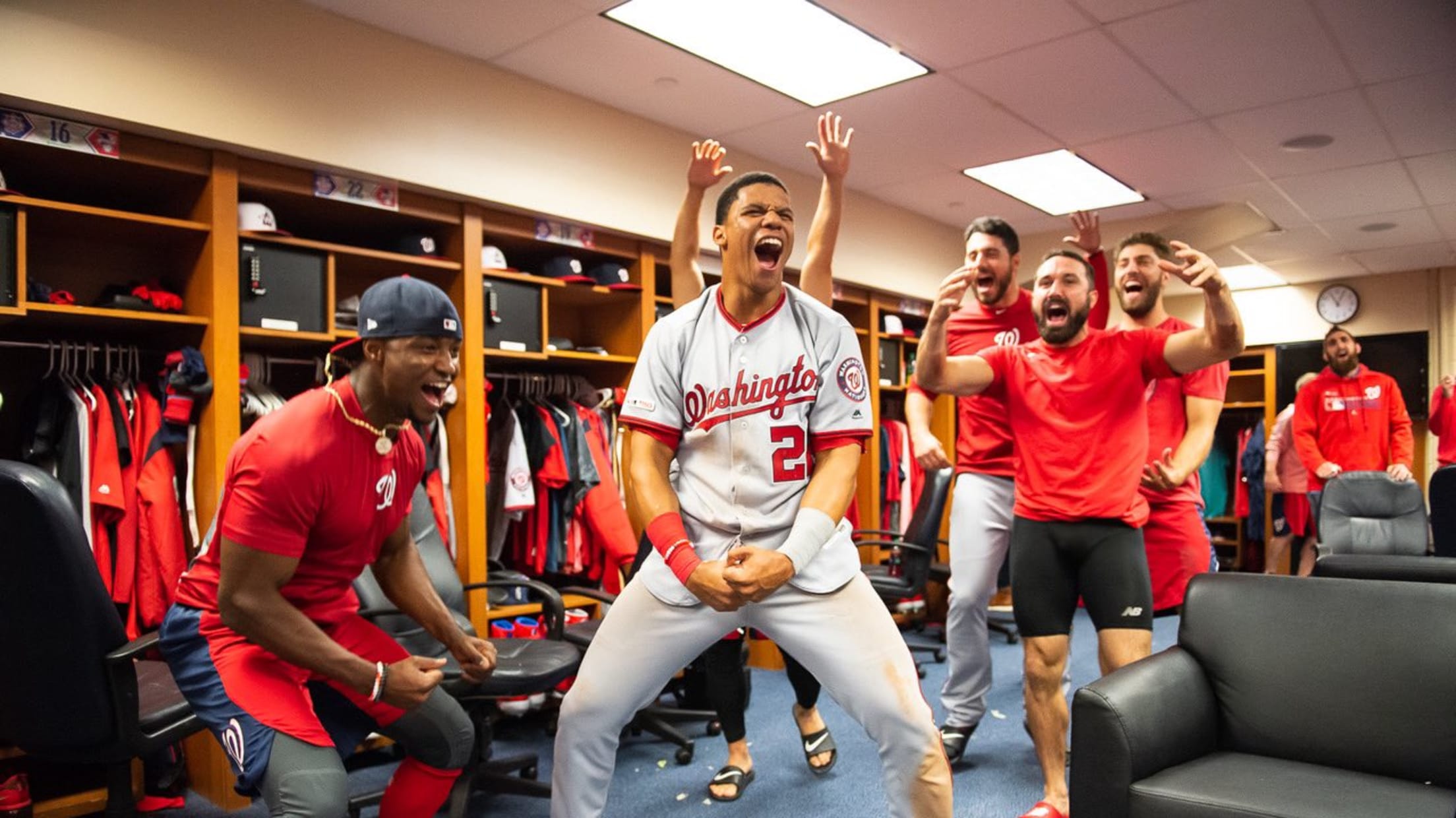 Congratulations to the Washington Post on eliciting quite possibly MLB's quote of the year, via Nationals manager Dave Martinez: "The boys like their cabbage."
Yes, cabbage: After big wins this season, the Nat head back to the clubhouse, grab some produce and start a relay race for the ages -- two teams competing to see who can pass a head of cabbage down the line the fastest. The prize? Bragging rights. Well, that, and the last person in line for the winning team gets to take the veggie and slam it into the floor.
normal teams after wins: *high five line*

your favorite team after wins: *THROWS CABBAGE*#CabbageSmashKids // #OnePursuit pic.twitter.com/S6wPOTaaiF

— Washington Nationals (@Nationals) April 10, 2019
As for how this glorious tradition got started, the Post has some answers. It began in Spring Training, when Washington third-base coach Bob Henley took it upon himself to build some camaraderie and team spirit. After poking around online, he noticed that the day's date -- Feb. 17 -- just so happened to be National Cabbage Day.
After extolling the virtues of this highly underrated vegetable ("I had never looked at cabbage that way before," said starter Jeremy Hellickson), Henley came up with relay race idea. Initially it was limited to just the pitchers, but after the Nats came back for a thrilling win over the Phillies last week, the hitters got involved -- and it's spread like wildfire ever since.
It's worth reading the Post article in full, but in case you're wondering: Yes, the cabbages come with them on the road.
1) yes we travel with cabbage.
2) no we don't feel the least bit bad about it.

— Washington Nationals (@Nationals) April 10, 2019
Teams in this article:
Topics in this article: