What was Didi Gregorius doing on the floor of a train?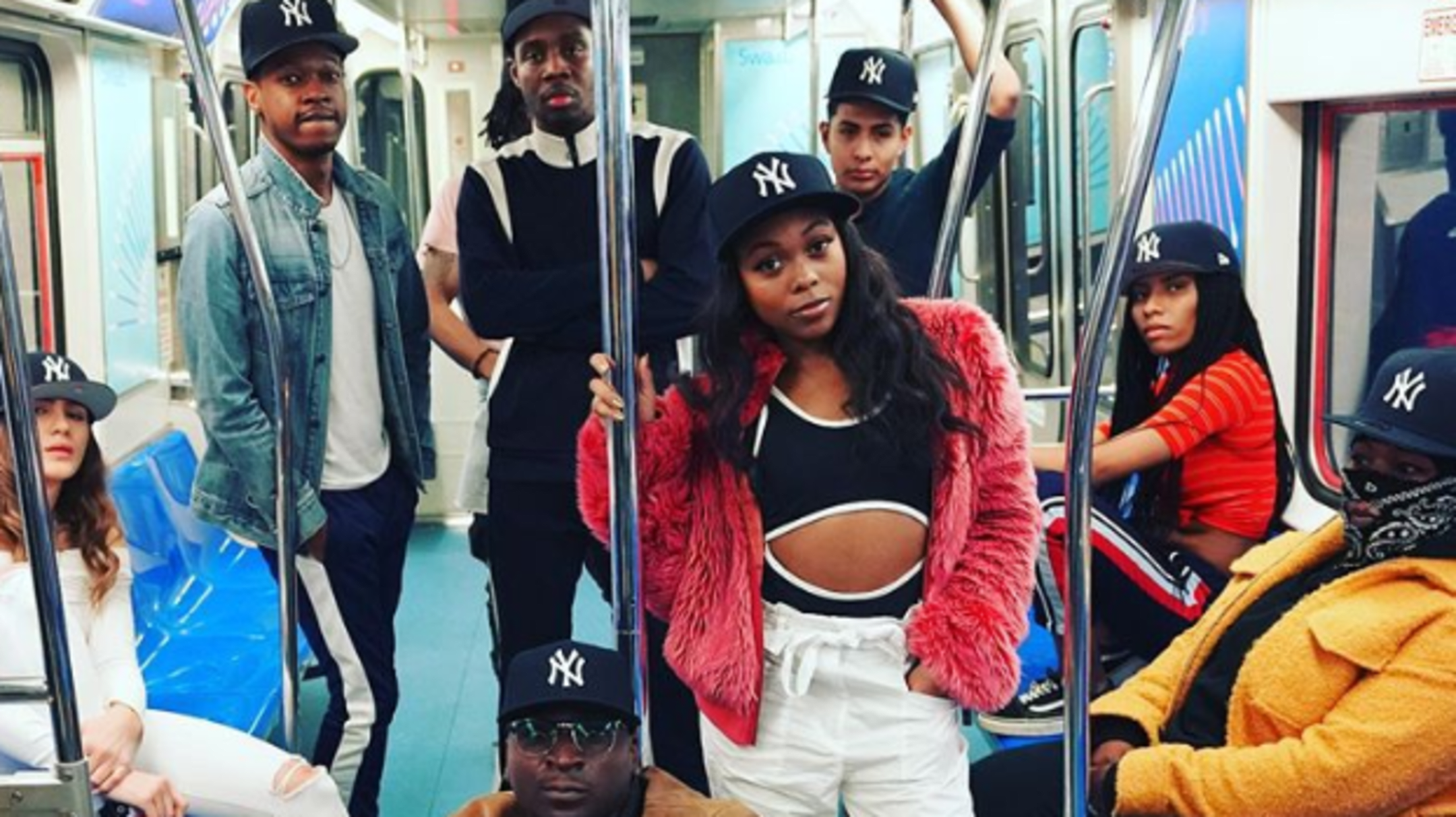 Yankees shortstop Didi Gregorius is a man of many talents. He can rip a dinger into the short porch at Yankee Stadium with the best of em, but the dude also draws, does photography and video production and models clothes.
So considering his ecelctic personality, it wasn't too shocking to see Gregorius post this photo of him and a Yankee cap-clad squad just chillin' on a train to his Instagram Thursday afternoon.
First thing's first, it's important to point out that despite his New York-centric caption, this photo was almost definitely taken on a PATH train, which runs between New York and New Jersey.
But that doesn't answer the question of what in the world Didi was doing sitting on the floor of a train car, probably in the middle of the night considering there's no one else around. Is he shooting a music video? Releasing a fashion magazine? Practicing a complicated on-train dance routine? Making his way to Hoboken for a night of revelry? Protesting the unreliability of New Jersey's public transit system?
Hopefully soon we'll know the truth, but until then, let us know what you think Gregorius was up to.
Teams in this article:
Players in this article: