Nelson Cruz's homer capped the Dominican Republic's rally and set off bedlam at Marlins Park
From the moment the World Baseball Classic pools were announced, one game was circled on everyone's calendar: Team USA vs. the Dominican Republic, a showdown between the two nations that have produced more active big leaguers than any others.
We finally got to watch it unfold on Saturday night in front of an electric crowd at Marlins Park, with a mind-boggling 51 (!) All-Star appearances combined between the two starting lineups -- and man oh man did it not disappoint.
America struck first, building a 5-0 lead behind timely hitting and some suspect defense from the Dominican outfield. As you might expect from a team so loaded it could afford to hit Adrian Beltre seventh, however, the DR was far from done. A home run from Manny Machado and a double from Welington Castillo trimmed the lead to 5-3 heading into the bottom of the eighth -- where things went officially, gloriously off the rails.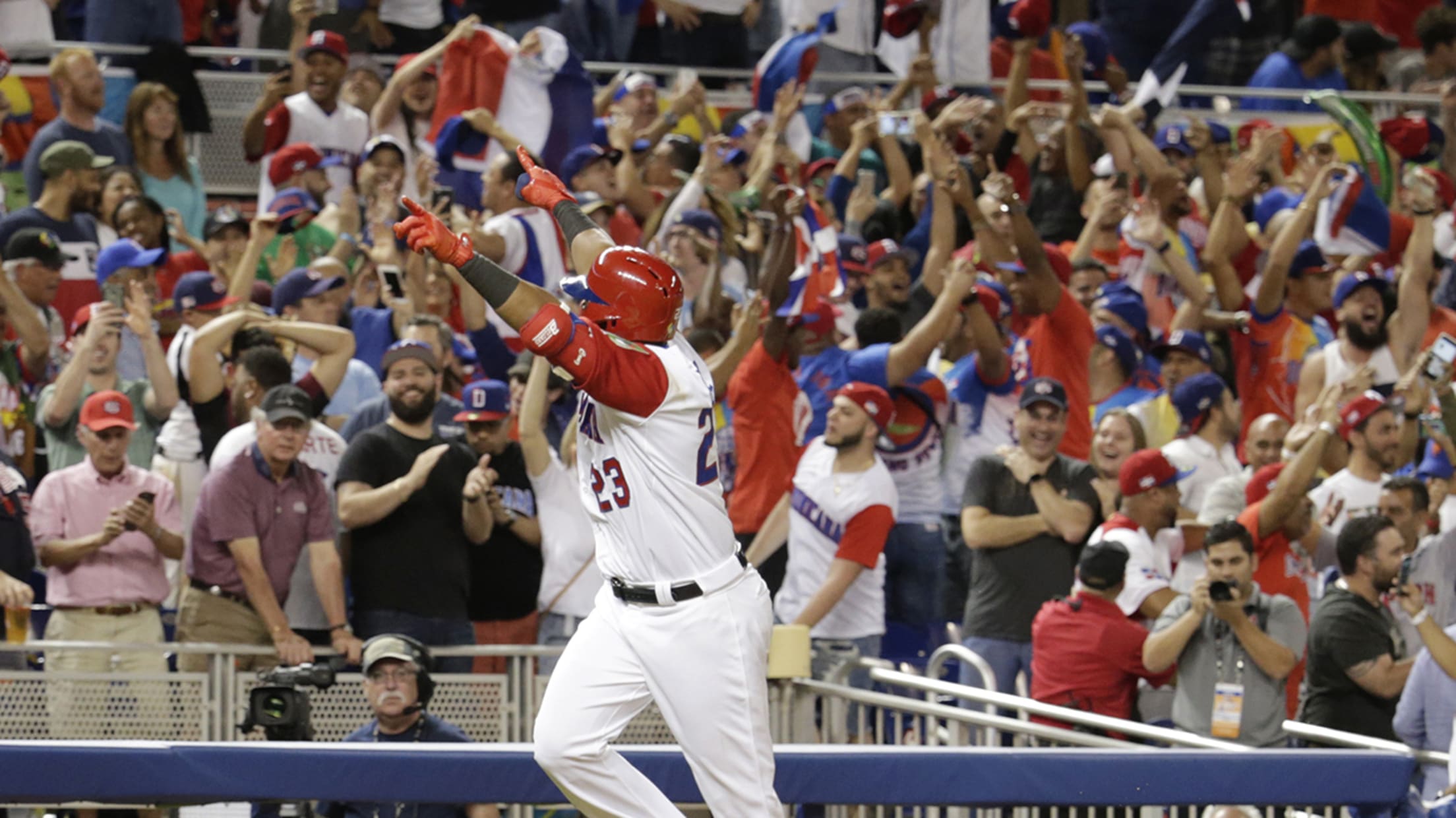 Team USA manager Jim Leyland called on Andrew Miller for the eighth, which, considering the last time we saw the lefty, seemed like a pretty smart call.
Alas, even 6-foot-7 fire-breathing demigods with sliders that alter the known laws of the universe have their off days, and Miller struggled from the get-go, plunking José Bautista and allowing an infield single to Carlos Santana. That brought up Nelson Cruz as the potential go-ahead run, at which point, Boomstick promptly went boom:
To fully appreciate the crowd reaction, you can watch the full clip above. Or, for a rough approximation, you could sit inside of a jet engine, crank some thrash metal and watch this GIF:
Or this one:
If you're still not quite sure if the Classic means something, allow Cruz to set you straight:
Starling Marte added a dinger of his own later in the inning, and the Dominican Republic went on to a 7-5 win. The Dominicans are now in the driver's seat in Pool C at 2-0, while the 1-1 U.S. squad now faces a critical game on Sunday against Canada. Until then, we'll let Johnny Cueto have the last word.
March 12, 2017