Aaron Judge has an interesting superstition involving bubble gum in defiance of evidence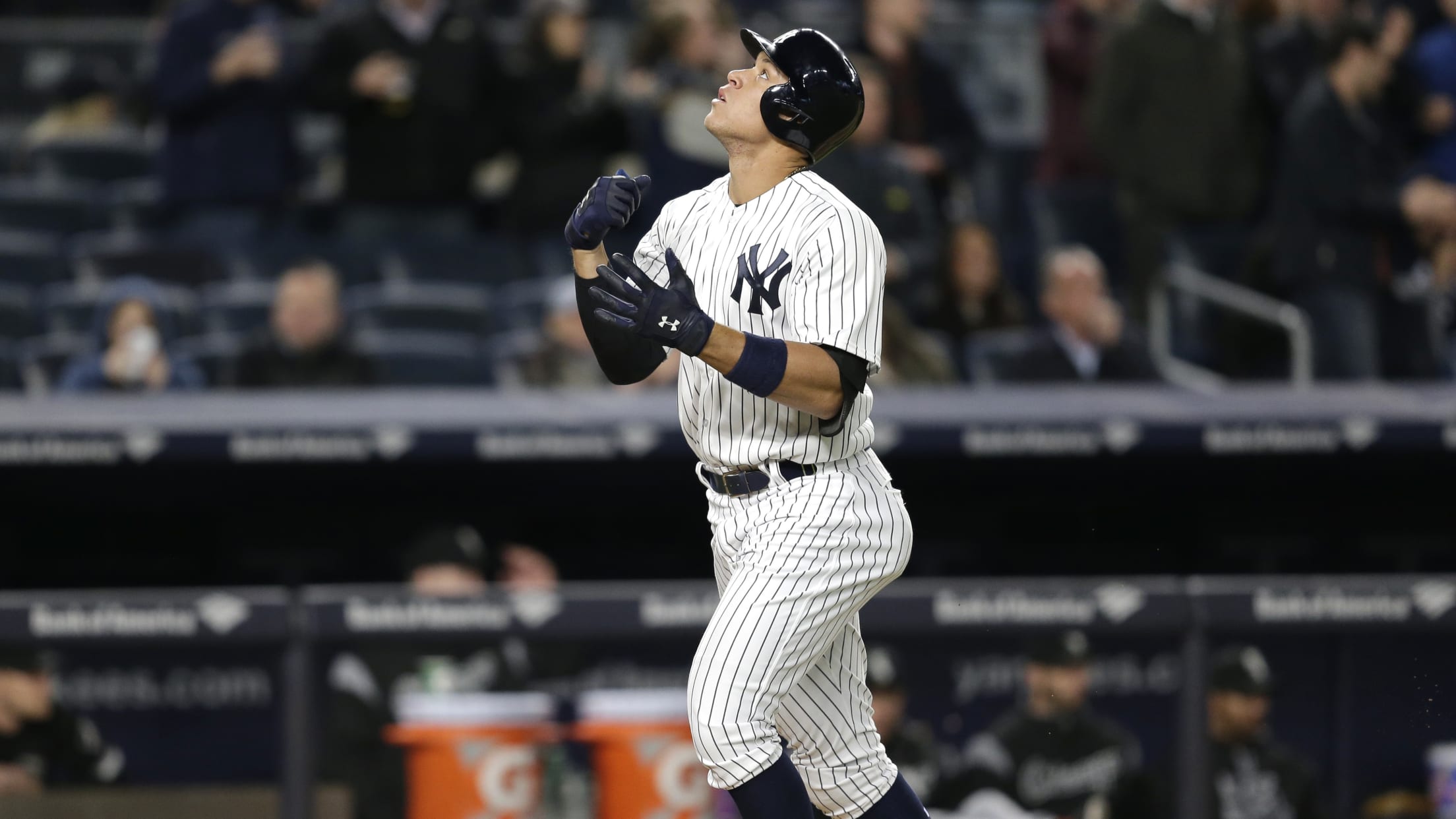 (Seth Wenig)
In a court of law, a judge is supposed to decide a case based on a consideration of the evidence presented before him in a logical, quasi-scientific manner. Though Yankees outfielder Aaron Judge now has his own chambers at Yankee Stadium, he still makes some decisions based on the mystical forces that inform superstition.
Take for instance his gum chewing practices, as detailed in a profile on ESPN.com:
It begins just moments before first pitch -- with a superstition. Judge pops two pieces of Dubble Bubble sugar-free bubblegum in his mouth. Until he makes an out, he'll continue to chew it. If he picks up a hit in his first at-bat, it stays in. Another hit, and he keeps chewing. Another ...
"Hopefully, by the end of the night, I have a nasty, old, unflavored piece of gum in my mouth," Judge says.
Through his superstitions, the slugger is also drawing comparisons to Derek Jeter. After each inning in the field, Judge stands outside the Yankees' dugout and greets his eight teammates with a kind word or a pat on the back. He only enters the dugout after all his teammates have returned. This echoes Jeter's enthusiasm for congratulating teammates after big plays, only, it may be better.
It's far too early to tell whether Judge will have a career or presence of Jeter's stature, but evidence of his greatness as a player and a teammate is already mounting before the court.
Teams in this article:
Players in this article: