The Yankees' rivalry with the Rays is everything Yankees-Red Sox used to be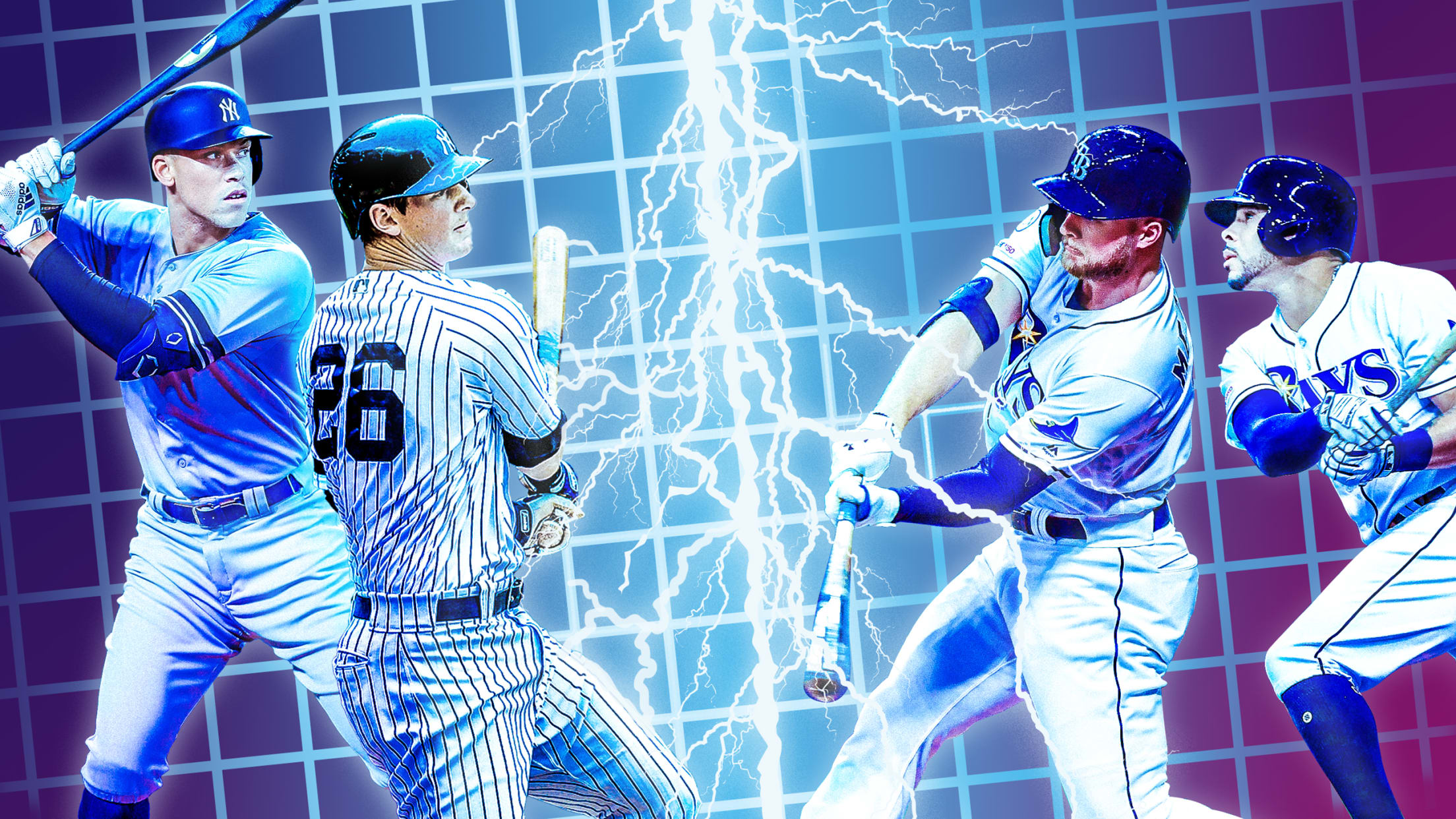 (Art by Tom Forget)
Please stop looking at me like that. No, I haven't been feeling ill lately. No, I have not forgotten that the Red Sox are still a thing that exists.
I don't want to be too harsh here. Yankees-Red Sox didn't become cultural shorthand for blood-feud by accident. They earned it over decades spent as perfect foils for each other. At its best, the rivalry was Shakespeare, a morality play on grass. For a Yankees fan like myself, the 2003 ALCS wasn't just a rally for the ages; it was proof positive that the universe was smiling on you, that you had done something right. (The 2004 ALCS was proof that this had all been a horrible lie and that bad things inevitably come for us all, no matter how much you hate Johnny Damon's stupid beard.)
You'll notice I'm using the past tense here, though. The Red Sox have been the most successful team of this decade. The Yankees have won 102 games and counting this year. Mookie Betts shines so brightly you can see him from space. Aaron Judge hits baseballs into the next county. On paper, this should be the rivalry's golden age.
Instead, it all feels sort of ... collegial, doesn't it? Maybe it's because they're just not all that different anymore: After four World Series in 12 years and two straight seasons with the highest payroll in baseball, the Red Sox are, well, basically the Yankees now.
But don't worry. AL East supremacy on the line, an overarching sense of good versus evil, heaping helpings of trash talk and personal beefs -- all that goodness hasn't disappeared, it's just transferred to a new rivalry: Yankees vs. Rays.
New York and Tampa Bay have been going at each other all season, and with the postseason right around the corner, the best is yet to come.
On July 16, smack in the middle of the grind of a Major League season, CC Sabathia struck out Rays slugger Avisail Garcia in the sixth inning of a Yankees-Rays game in the Bronx. It was about as innocuous as moments get. So, naturally, some jawing started, and before long it was on.
Boston and New York are baseball's big boys. But the Rays -- dead last in payroll, butt of a million jokes about their home ballpark -- have spent years scrapping for every bit of respect they can get. And they'll be damned if the fat cats from up north are going stand in their way or look down their noses, no matter how much money or how many rings they've got. You can buy superstars, but you can't buy swag.
This is the new normal for these two. Every game is a powder keg, just waiting for the slightest excuse to explode. Perceived slights become reasons for the benches to clear. Clutch dingers become excuses for everyone to lose their damn minds:
That sort of Yankee Stadium eruption was typically reserved only for October and the Red Sox -- and yet, here it is, months before the postseason in a game against a team from Tampa. If you'd like to know which team Yankees fans truly can't stand, just look for the grave they love to dance on most. Or, alternatively, just look at who they spend the most time trying to dunk on over Twitter.
Tonight's final. https://t.co/yRi7BANae5 #RaysUp pic.twitter.com/0MjZ8yAnNd

— Tampa Bay Rays (@RaysBaseball) July 21, 2019
This is a tweet very plainly reporting the final score of a game between the Rays and White Sox, a team that is not the Yankees, in late July, with more than two months of the season still to go. Let's take a gander at the mentions!
DONT WORRY GUYS IT TOOK THEM 11 INNINGS TO BEAT YOU

— Sam (@JankeesSkersh) July 21, 2019
Well, that doesn't look like a White Sox fan.
July 21, 2019
OK, that is very clearly Yankees shortstop Didi Gregorius. Of course, this street goes both ways.
literally it. insecure Yankee fans everywhere.

— Tampa Bay Rays (@RaysBaseball) June 10, 2019
When the official Twitter accounts can't stand each other, you know the beef is well-seasoned. Tampa Bay has managed to adopt everything that made the Red Sox such a perfect archnemesis: an extremely well-earned chip on their shoulder, an insatiable drive to finally win it all and shut everybody up, a preternatural ability to be an absolute thorn in the Yankees' sides at half the price. It's no wonder everybody's jumped on board.
Even better, we're just getting started. The Yankees and Rays will meet at Tropicana Field on Tuesday night for the first game of a two-game set. New York has already clinched the AL East, but if you think they wouldn't love to bounce the Rays from the razor-thin AL Wild Card race, you clearly haven't been paying attention. If that doesn't work, they might just have to do it in the postseason. And if we know anything about October, it's where rivalries explode.
Teams in this article:
Topics in this article: