The hardest-throwing starter in baseball is back, just in time to light up October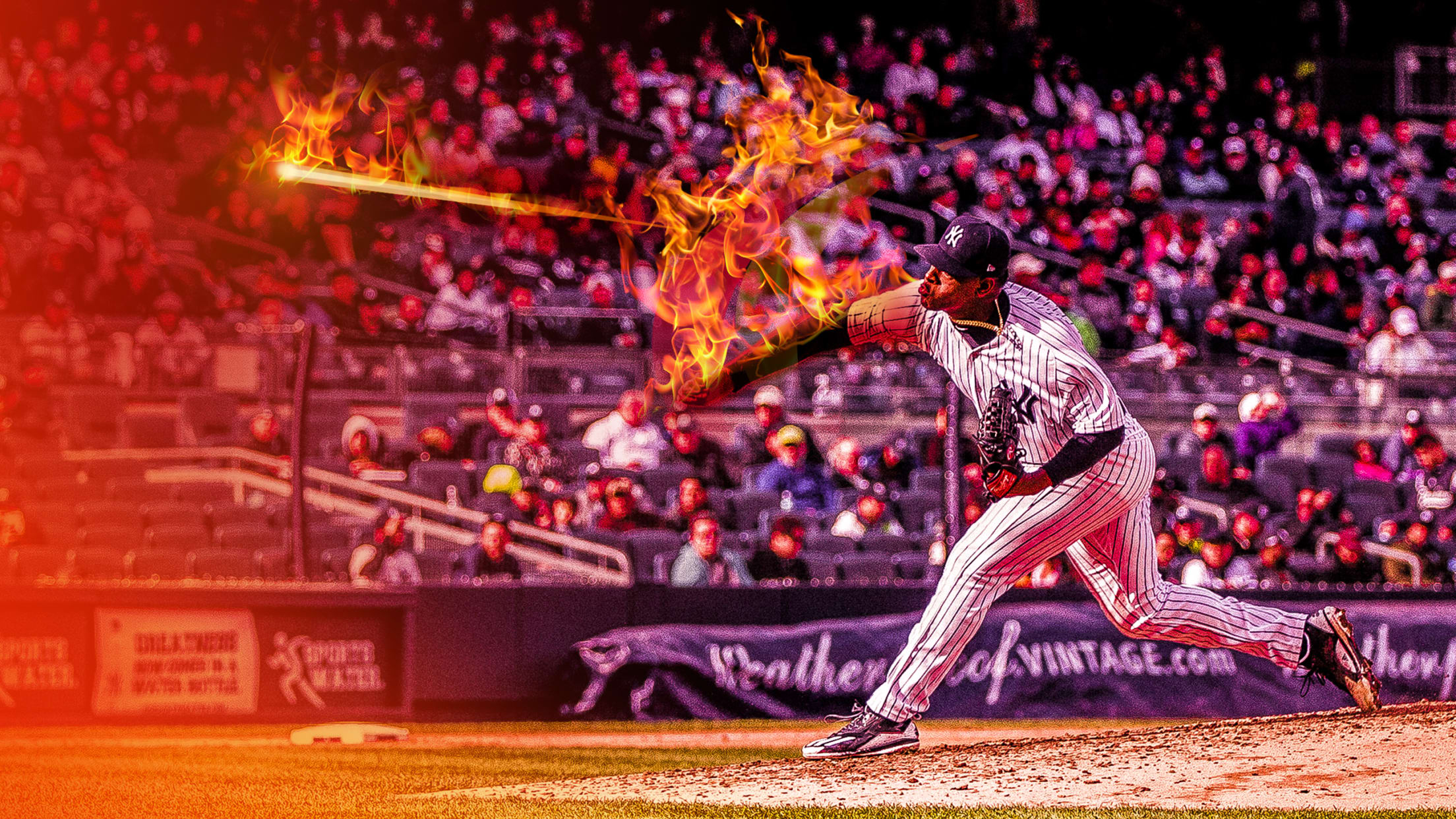 The 2019 postseason is shaping up to have a cast of stars a mile long. Cody Bellinger wants to be Babe Ruth, and end L.A.'s agonizing title drought while he's at it. The Astros have more or less a full lineup of All-Stars who would love nothing more than to embarrass your favorite team. Ronald Acuña Jr. is electricity personified.
For a long time, it seemed like that list wouldn't include Luis Severino, Yankees ace and owner of a fastball that can haunt your dreams. He got hurt in the spring, then got hurt again rehabbing the first injury, and we figured that was that -- the setbacks and injuries would be too much, at least for this season. But with October just a couple weeks away, we've got some news: The hardest-throwing starting pitcher in baseball is back, just in time to take on the best hitters on Earth in a month-long battle royale.
The story of the 2019 Yankees has felt like a doomed game of the Oregon Trail -- the team's key players have seemed to steadily disappear throughout the season, mostly to never be seen again. At one point, you could have assembled a World Series contender from the players on the Injured List alone. They even had a Princeton graduate playing first base!
None of those losses was bigger than their Cy Young contending ace. On Tuesday, Severino is taking the mound for the first time in 2019. And he's not just one of the game's elite pitchers -- last time we saw Sevy on the mound, he was the hardest throwing starter in baseball.
In Severino's absence, Mets flamethrower Noah Syndergaard caught up to his crosstown rival: Thor has averaged 97.8 mph on his fastball in 2019, while Severino was at 97.6 mph last year. Still, that's plenty fast. Just ask Astros slugger George Springer, who almost fell over trying to catch up with that heat.
Ignore all the experience pitchers like CC Sabathia and J.A. Happ bring to the table. Forget about James Paxton, and forget the fact that he owns the all-time record for bald eagle encounters by a pitcher. It's guys like Severino who set the world on fire in October.
Everything about him just feels bigger. His fashion game is on point and ready for the postseason tunnel entrance.
He's also not a guy who gets overwhelmed by the moment of the postseason. Part of that comes with playing in New York, but it seems that Severino actively feeds off the heightened intensity of a postseason start.
It wasn't long ago that the Yankees were battered and broken. Still, they enter Tuesday with the best record in baseball and healthier than they've been at pretty much any other point in 2019. On top of that, they're getting back the hardest-throwing pitcher in baseball. The October forecasts in New York City just got a little bit hotter.
Teams in this article:
Players in this article:
Topics in this article: