The Yankees busted out the wigs and got weird on Photo Day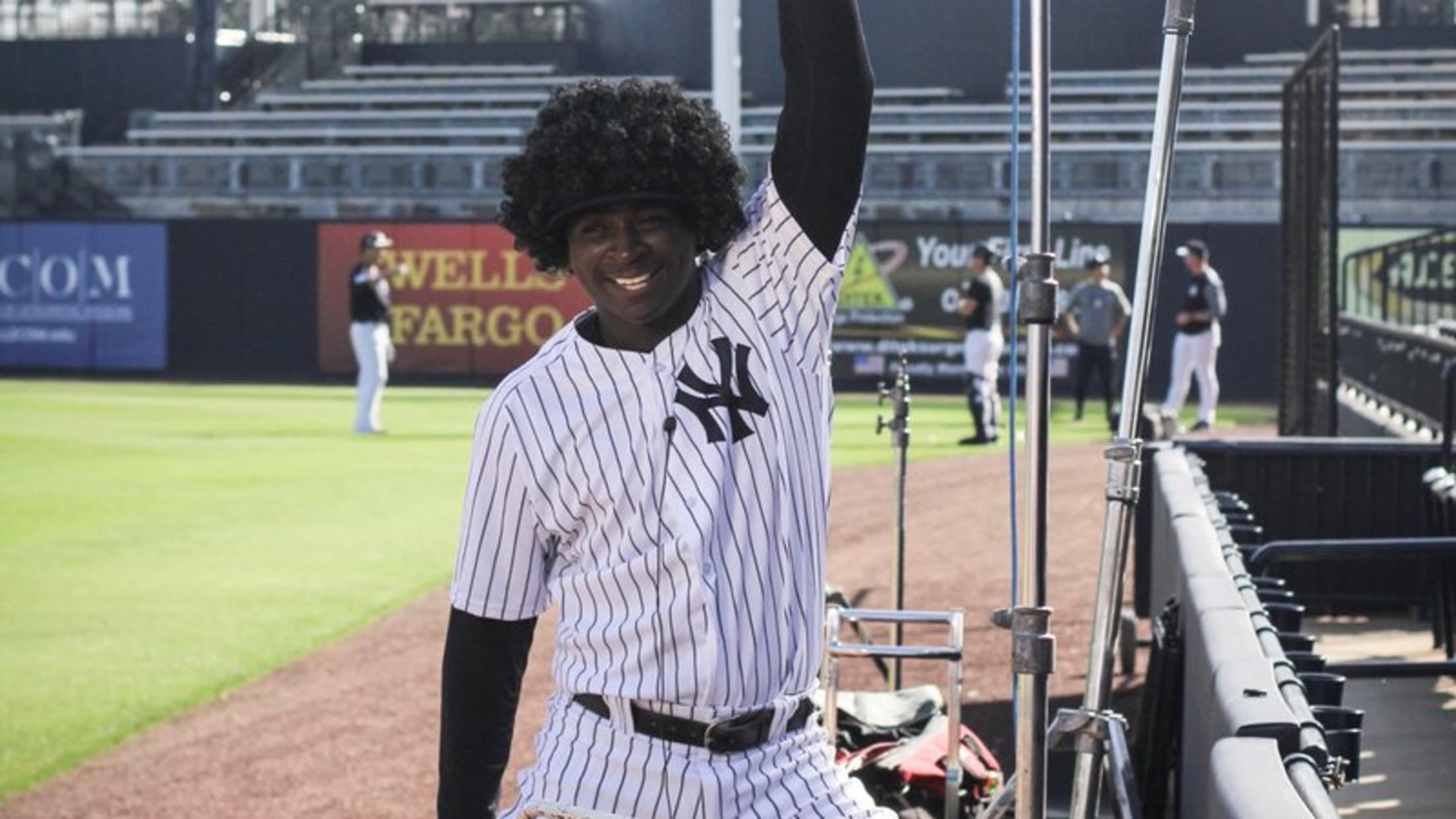 The Yankees have one of the strictest hair policies in the Majors. Facial hair other than a mustache is outlawed and hair is required to be trimmed to more or less resemble the characters from a 1950s PSAs. (That's partially why Clint Frazier's flowing red locks are no more.)
But on Photo Day on Thursday, the Yankees let their hair down a little. OK, not technically their hair, but the hair of some rando that was used in the making of these wigs.
Didi Gregorius appeared to be paying homage to Oscar Gamble's iconic 'fro:
Old-school @DidiG18. #Throwback pic.twitter.com/yFn5YL9541

— Yankees Magazine (@YanksMagazine) February 21, 2019
Luke Voit murdered a muppet and wore him atop his head, while Brett Gardner threw it back with some sweet feathered hair and Aaron Hicks showed off some dreads:
There's a Buzz in the Bronx... @YESNetwork #PhotoDay pic.twitter.com/07aEU9dyfk

— New York Yankees (@Yankees) February 21, 2019
Then there is this sweet blond 'stached player who may or may not be Miguel Andujar:
No shortage of jokesters in #Yankees camp... pic.twitter.com/4lH0roXFTP

— Yankees Magazine (@YanksMagazine) February 21, 2019
While these styles won't be seen on the field this year, these photos should hopefully let us dream on them for the summer to come.
Teams in this article:
Players in this article: