Hidden in the Yarmouth-Dennis Red Sox's snack shack is the deceptively tasty doughnut burger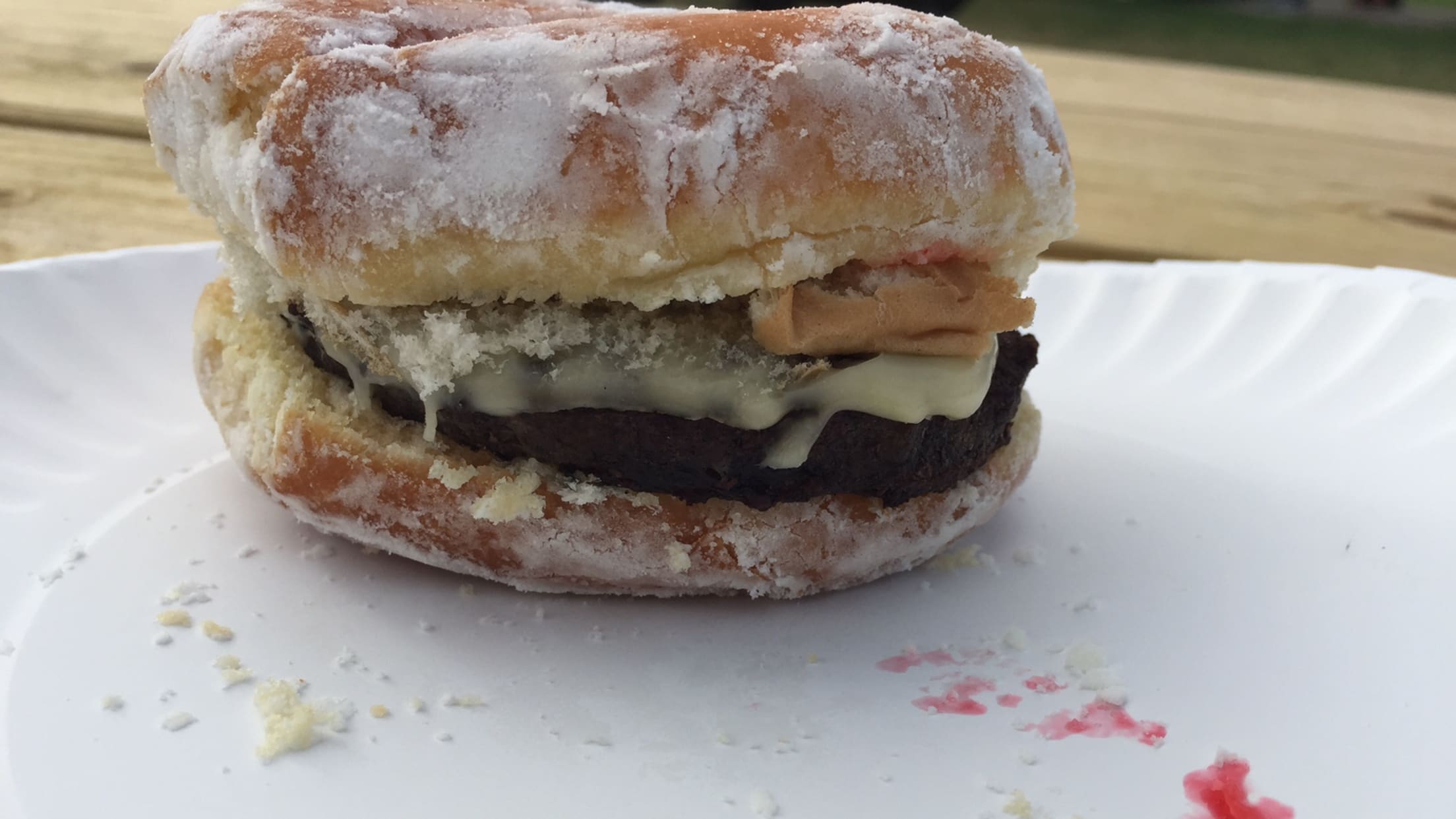 It's well known that the Cape Cod League provides one of America's greatest baseball viewing experiences as top college players converge on the peninsula each summer to compete with wood bats in a family-friendly atmosphere.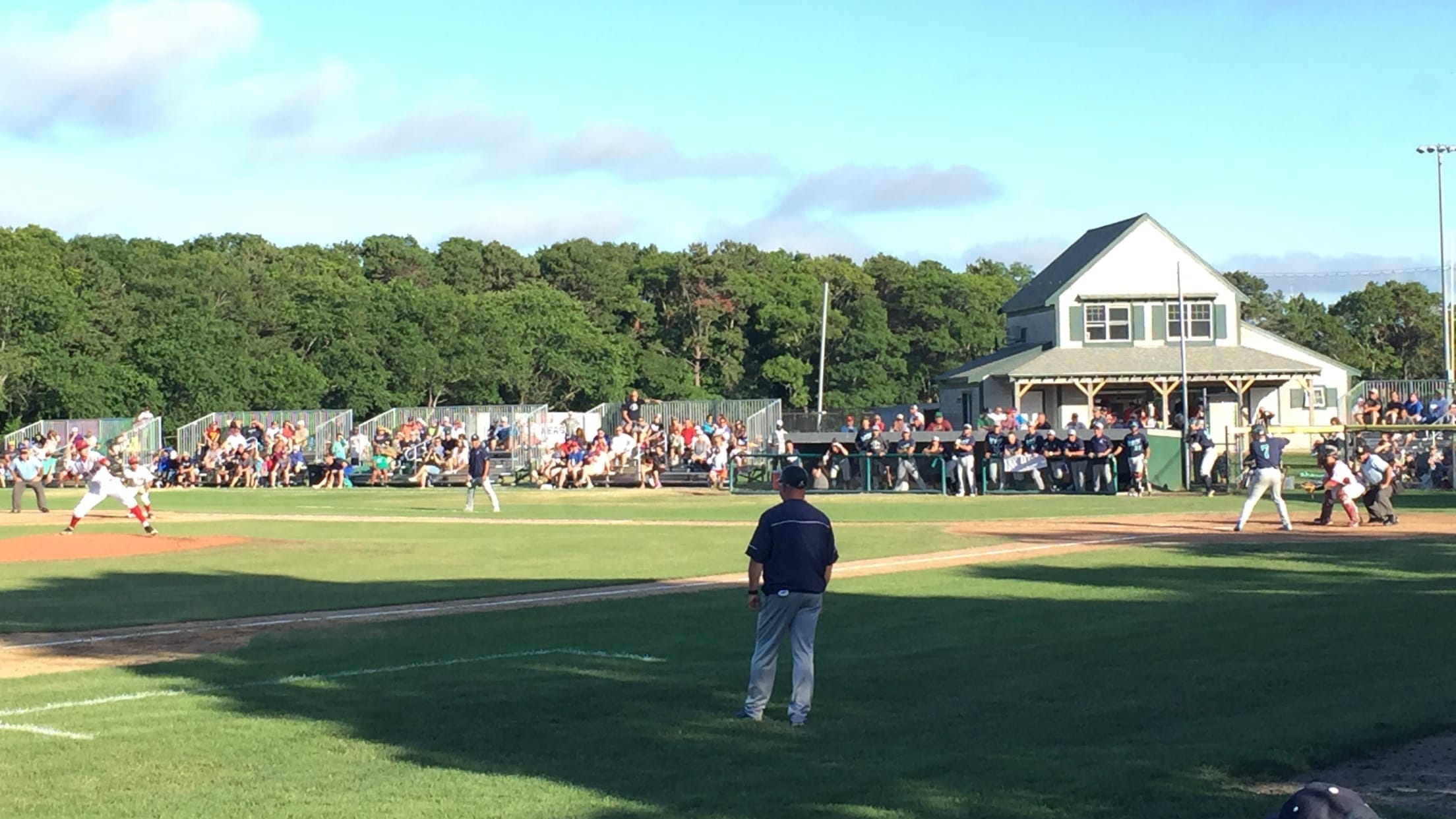 But if you make your way to the Dennis-Yarmouth high school, where the Yarmouth-Dennis Red Sox play (I know, the name flipping is strange), another secret treasure awaits you: donut cheeseburgers. Several professional teams have adopted the glazed donut in place of the hamburger bun at their stadiums, but Y-D goes so much further. The Screamer features a hamburger nestled within a Boston cream donut, and the Hurler does the same but with a jelly donut.
At the small house-turned-snack shack staffed by what appeared to be high schoolers or perhaps college interns, you can place your order for the somewhat terrifying sandwich. While you may feel like the donut burger is a niche item, they had already served 7,000 of them by 2012.
Sadly, there were no Boston creams left that day -- indicating just how popular these are -- so there was no choice but to go with the jelly donut ensconced Hurler. Though I did go off "menu" as we were recommended to forgo the canned cheese in place of a slice of American cheese.
When I received the UFO-like orb, I was worried. Could this actually be edible -- much less good? Turns out, yes, it was. It was great.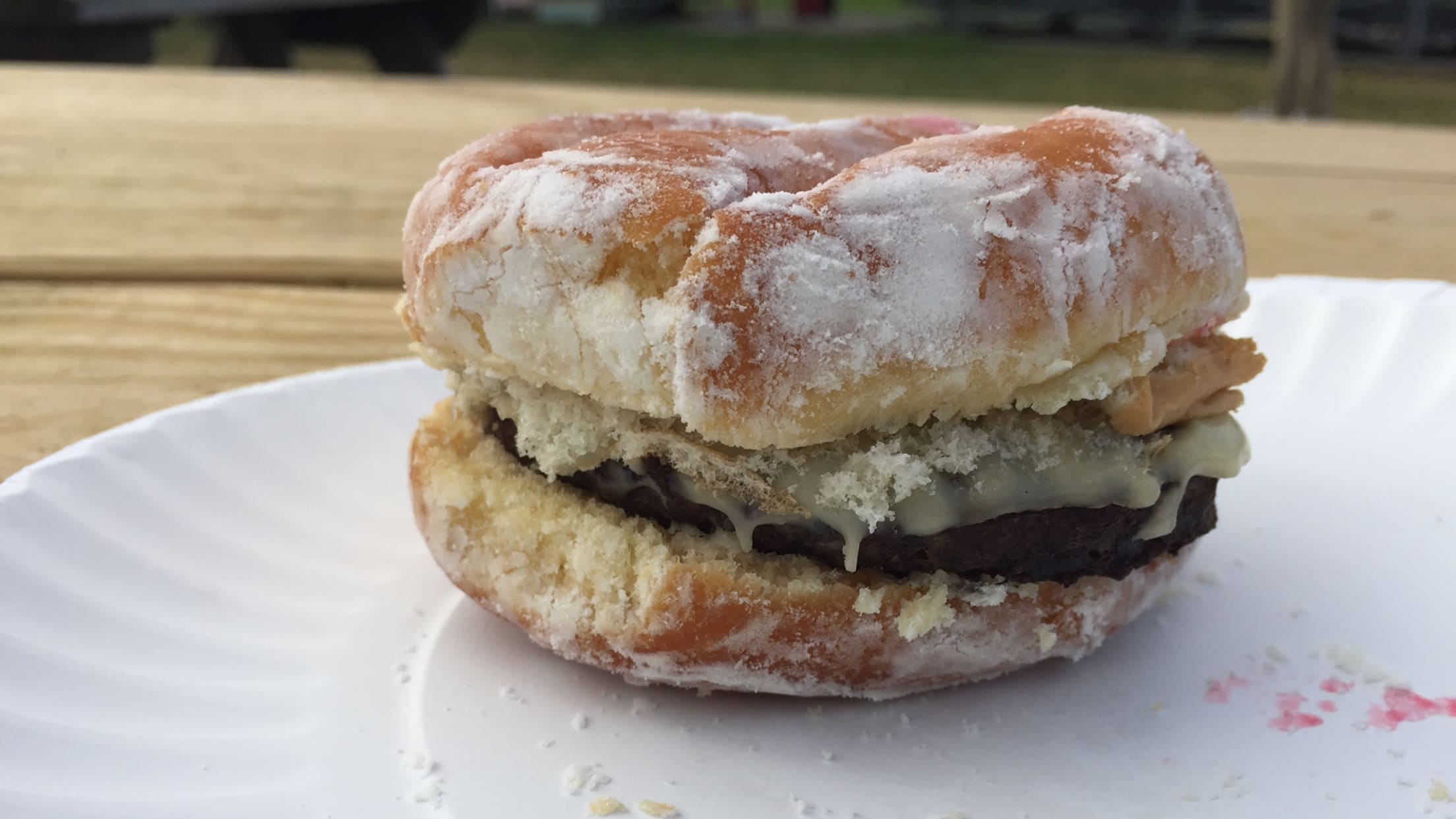 The sweetness of the glaze was refreshing and even the jelly was like a tasty sweet aioli. Though the resemblance of the jelly on the plate to congealed blood was less than appetizing: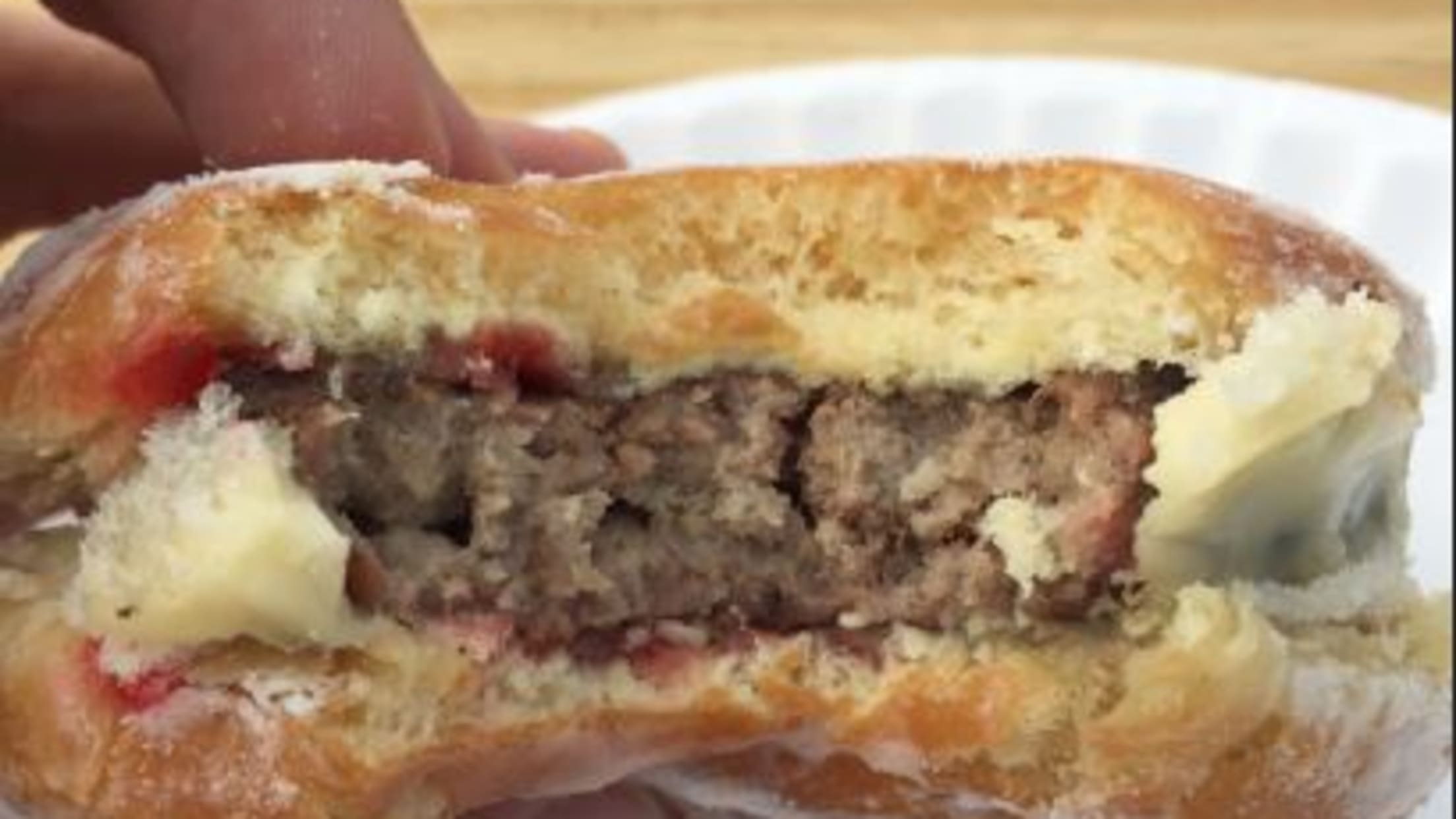 Of course, the fact that this was no gourmet burger may have helped. The frozen,pre-made patty was more of a protein platform for the donut than a flavor source of its own. Not that I'm complaining. But while the Hurler was an unexpected delight, the Screamer still sounds like a frightening proposition.
The Cape Cod League wraps up this week -- Chatham plays at Yarmouth-Dennis in Game 1 of the East Division Finals on Monday -- so you'd better schedule your last minute trips to the Cape now if you want a Hunter or a Screamer before summer 2017.