Check out Yasiel Puig and Dallas Keuchel in ESPN the Magazine's 2018 Body Issue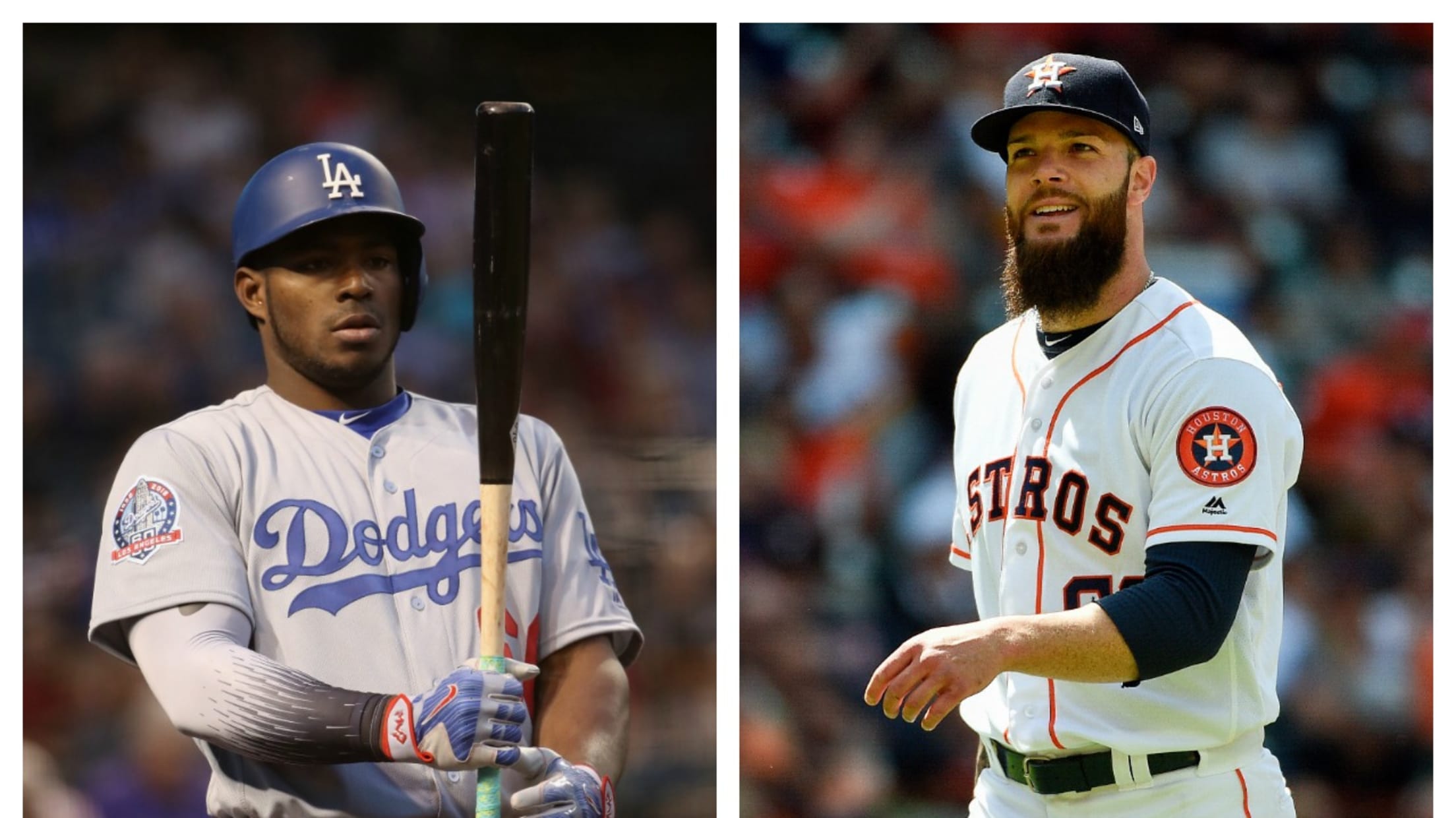 Things that Yasiel Puig possesses: a beautiful swing, excellent hair, a unique relationship with his equipment and, as we now know thanks to ESPN the Magazine's 2018 Body Issue, a whole lot of muscles.
After 4 years I finally decided to do these amazing and incredible pictures with @espnmag I hope everyone enjoyed them as much as I did. Thank you @espnmag I had a blast! #2018 #magazine #espn #body 👍🏼🤭😬🙌🏽👊🏾👅🏋🏽‍♂️👌🏻 pic.twitter.com/cGWo8vDIpN

— Yasiel Puig (@YasielPuig) June 25, 2018
Don't worry: As Puig explained in his interview with the magazine, he's not quite sure how that kind of definition is possible either.
"I don't like to go to the gym or anything like that," Puig said. "I don't consider myself from this world. Sometimes I think I come from Mars because some of the knocks I take on the field that would leave some of my teammates, or any other person, in pain don't hurt me."
Honestly, we can't rule it out. But Puig wasn't the only MLB star to take part: Behold, Dallas Keuchel.
Honored to be chosen for the @espn #bodyissue ...it was a true team effort. Big thanks to the creative eye behind the lens @kurtiswarienko https://t.co/4dJJ9SxkvD pic.twitter.com/8p6xdC5FkP

— Dallas Keuchel (@kidkeuchy) June 25, 2018
According to Keuchel, he reported to Spring Training this year some 15 pounds heavier, the better to withstand the grind of a long season.
"This offseason I gained 15 to 18 pounds, and I honestly feel like I'm a rookie now -- my body feels that good," Keuchel said.
The lefty also offered some valuable insight into that iconic beard, from maintenance -- "I comb it for 10, 20 minutes a day" -- to whether or not he'd ever shave it off (spoiler alert: don't count on it). Watch his interview below before the Astros' game on Monday:
Teams in this article:
Players in this article: