Yasiel Puig's friend has a sweatshirt that details Puig's beef with Madison Bumgarner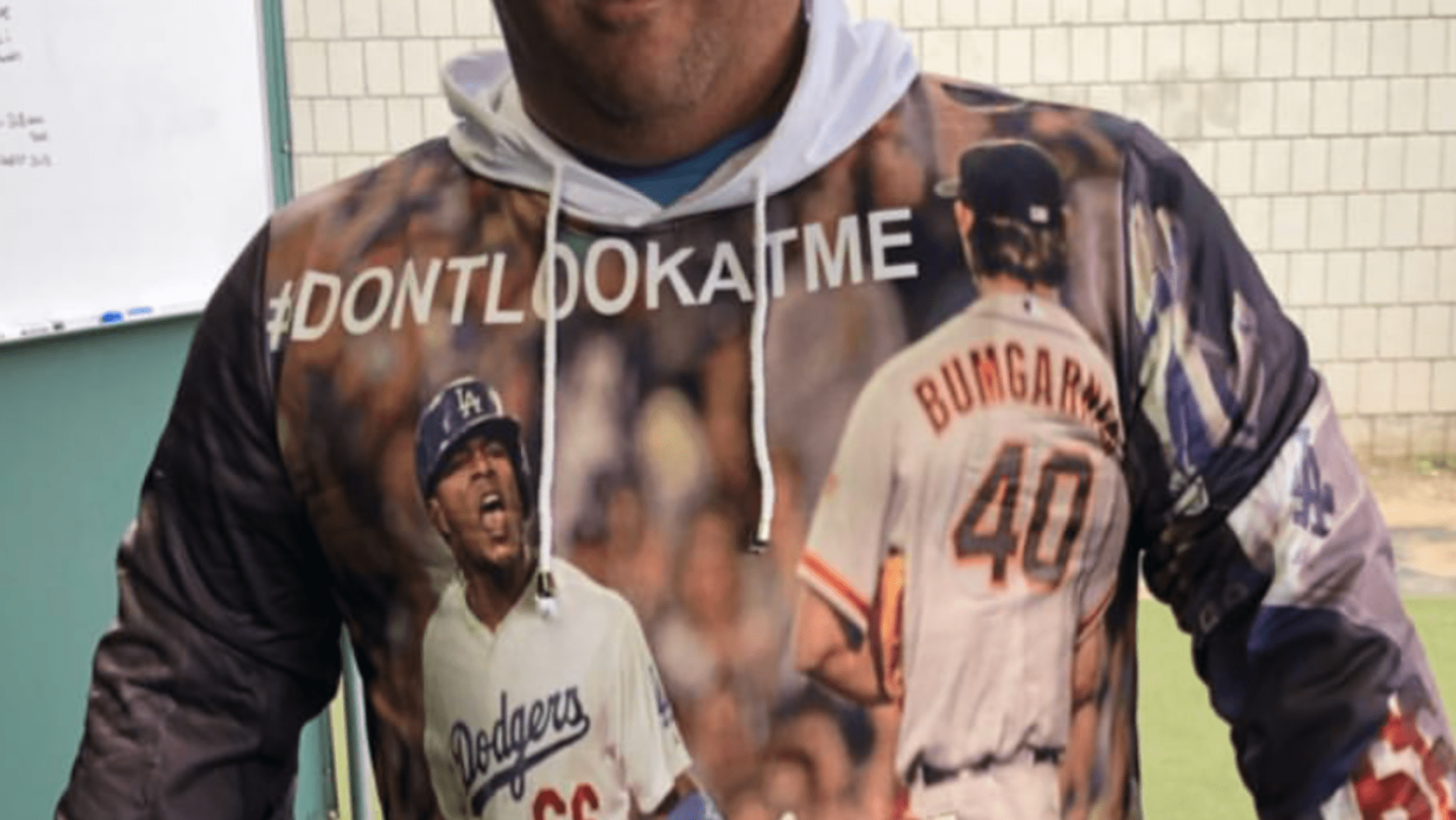 Madison Bumgarner does not like Yasiel Puig. While the rest of the baseball world generally finds Puig's constant antics fun-loving and playful, the Giants' austere ace isn't about it. The two spent years butting heads with one another in the NL West over such classic hot-button issues like "respecting the game" and "acting like you've been there before."
Their rivalry's greatest moment was back in September of 2016. After a Puig groundout back to Bumgarner, the two exchanged some choice words, with Bumgarner saying "don't look at me" to Puig, before both the benches cleared and chaos reigned supreme.
Puig then made #DontLookAtMe a thing when he actually sent Bumgarner a signed shirt with that hashtag on it.
For the beef lovers out there concerned that Puig's departure from the division after his recent trade to Cincy might signal the end of his confrontational relationship with MadBum, rest easy. On Monday afternoon Puig posted a picture to his Instagram story of his buddy wearing what looked to be a sweatshirt commemorating Puig's iconic yelling match with Bumgarner.
It's good to know that Puig hasn't forgotten about that showdown with his nemesis and instead decided to commemorate that moment on a piece of casual outerwear.
But that beef-themed sweatshirt wasn't the only interesting article of clothing to grace Puig's IG on Monday as Puig himself appeared to be sporting a custom-made T-shirt with a picture of him with the late Jose Fernandez.
Who knows what other very detailed, screen-printed clothes Puig has in his closet? If he's taking recommendations I'd passionately urge him to purchase a pair of pants with a picture of his incredible bat flip from Game 4 of the 2018 World Series.
Teams in this article:
Players in this article: